At first glance, the Geekvape Z50 kit looks like the rival for the small mod pod market. This kit has all you need to enjoy a great vaping experience. It comes with a versatile look and produces a high-quality vape with just a single touch. Also, it is compatible with a wide variety of e-liquids that makes this kit amazingly flexible. If you are a beginner, this kit can be the right choice to make because you won't have to worry about putting the coil as it comes with a 0.3 Ohm coil. Also, the vape can combine with 0.4 Ohm and 1.2 Ohm Geekvape B series coils. Let's take a look at its features in detail.
Design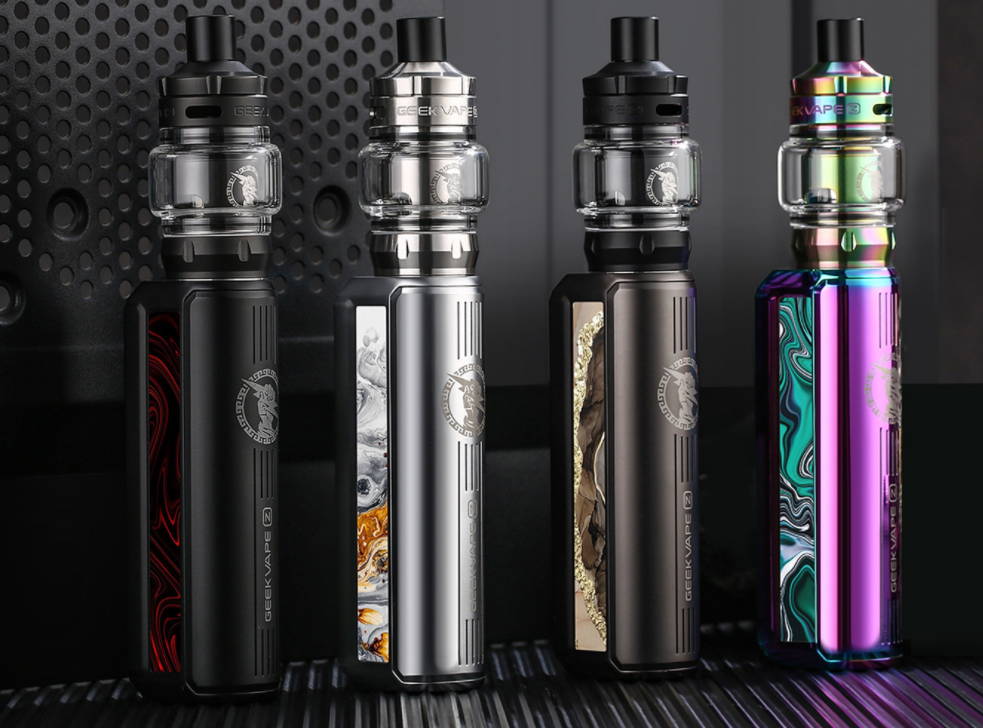 The Z50 50W Kit from Geekvape was designed with performance and smooth functionality in mind. It is constructed from durable zinc alloy, and the chassis makes it extremely compact. This kit comes with the small integrated 18650 mod with a 2000mAh battery. You can comfortably hold it in your hands due to the smaller size and easy to use. This kit is built with stainless steel and gunmetal that makes it highly durable and resistant to rust. As far as the ability to withstand falls and shocks is concerned, it's perfectly durable, so don't worry about any accidental shocks or falls. It comes available in rainbow, blue, gold, and black colors. The buttons to select a vape level you desire are quite responsive as well.
Features and Functionality
The Geekvape Z50 50W Kit is known among vapers for its ability to give strong power output. It allows you to choose between 5 and 50W power output. Some other highlighted features of this incredible and highly performing kit are the 10 seconds cut-off, battery overcharge protection, short circuit protection, low-battery indicator as well as overload current protection so that you enjoy a great vaping experience with the long life of your vape kit.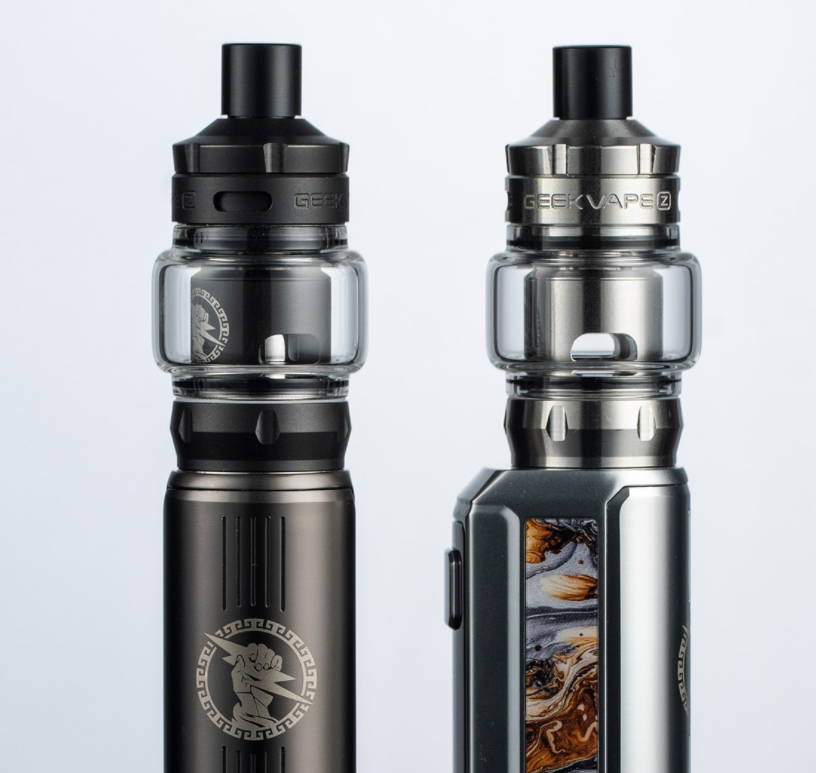 Performance
The GeekVape Z50 pod comes paired with the 3 ml refillable pod. The filling port of this mod is good to fill it with your desired e-liquid. Also, you can check the e-juice level in the pod so that you know the exact level you need to fill it to. It is compatible with the Geekvape B series coils. These coils can be chosen between a pre-installed 0.30Ω, 30-38W and an extra 0.6Ω, 15-25W. The liquid you choose to fill in affects the vaping experience you are likely to get. When the coil is ignited and vaping begins, you will notice a smooth flavor that makes you want more as the wattage increases.
Battery
The Geekvape comes with an inbuilt 2000mAH rechargeable battery that is perfectly fitted, making the kit have a size that fits well in your hands and makes your vaping experience more joyous. Once you charge it to full, it is going to last the whole day long while still maintaining the strong power output and incredible vaping experience. The battery charges to full within a duration as short as one hour.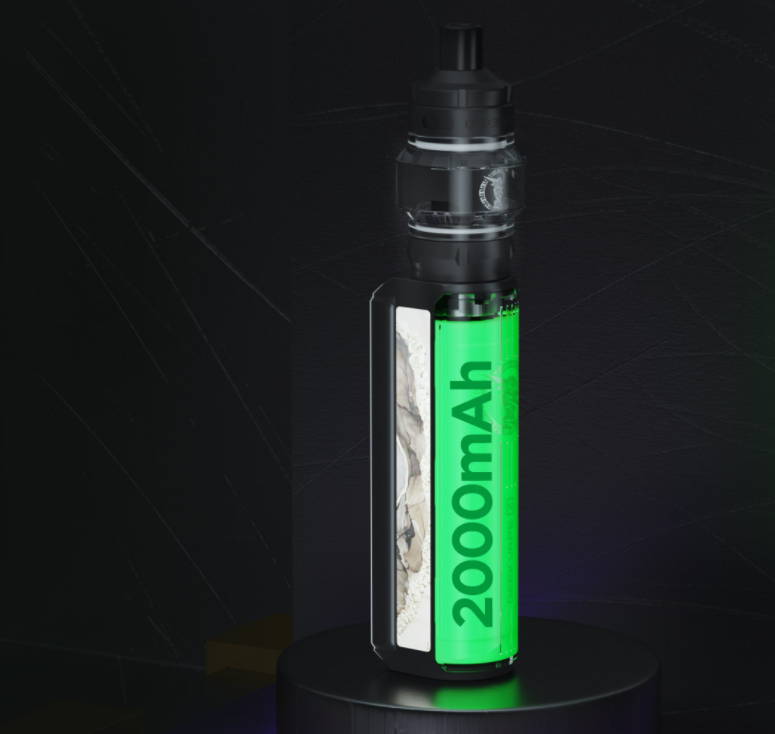 Conclusion
The overall performance of the Geekvape Z50 kit is good with a good rating for volts and watts, the durability and resistance to shocks and falls it offers, the highly responsive buttons for adjustments, self-protection features, and the natural cooling mode. In addition, it meets quality standards quite a lot with its versatility of e-liquid, nice design, the battery fitted well into the body of the kit, and comfortability. Vapers have liked the quality and performance of this kit. However, it is thought that the time that the GeekVape Z50 battery takes to get fully charged is longer.