Established in 2013, DotMod, Inc. designs and manufactures premium quality vaping hardware and accessories which include pod mod, box mod, mechanic mod, atomizer, coil, and so on. Recently with the trend of disposable vape hitting the vape market, Dotmod has launched a series of brand new disposable vapes, and today we are going to talk about the very particular one: DotMod Dot E Disposable Vape.
---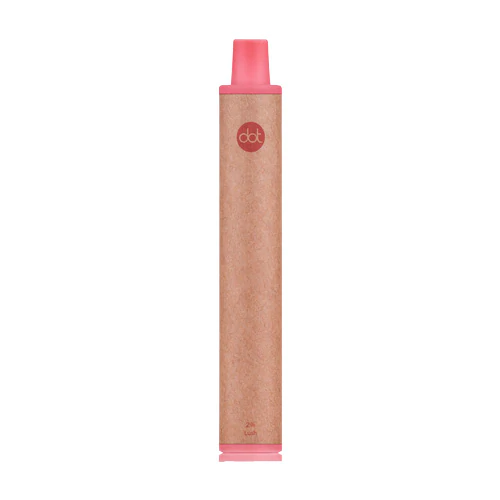 This is why I said it is a very particular disposable vape. Merely from its appearance, it differs far from other disposable vapes. Unlike most disposable vapes that are made from plastic, the Dot E has a cardboard chassis that is made from recycled cardboard and is 100% recyclable, the top and bottom are made out of food-grade silicone which is also recyclable. DotMod Dot E Disposable Vape comes in a slim cylinder shape with recyclable cardboard material, and the drip-tip also has a style of its own - the colour of the drip-tip tells the flavour and it is built in a ergonomic shape with square angle. On the lower part of the device there is a flavour tag that tells the flavour of the disposable vape. And there are 10 flavours to choose from which means there are 10 different colours of the drip-tips and bottoms. It is worth noting that the texture of cardboard shell makes it rather smooth and comfortable to hold.
---
Eco-friendly, made of recyclable materials

Cardboard shell and food-grade silicon drip-tip and bottom

Beginner-friendly disposable vape

MTL vaping

Inhale activation

TPD Compliant

0 maintenance

600 puffs - outlasts 20 cigarettes

400mAh built-in battery

2ml of e-Liquid

20mg salt nicotine

10 stylish flavours to choose from
---
DotMod has worked long and hard to provide a better disposable pod system out there, not only for user enjoyable experience but also better for the environment and so the DotMod Dot E Disposable Vape was born, pre-filled with 2ml of E-liquid, packed with great flavours and 20mg nicotine strength. Powered by a built-in 400mAh battery, each DotMod Dot E Disposable Vape offers approximately 600 puffs, easily outlasting 20 cigarettes.
DotMod Dot E Disposable Vape delivers a true MTL vaping experience for all levels of vapers, the enjoyable and smooth throat hit and the relatively tight inhale sensation would make it like smoking a cigarette but in a much healthier and joyful way. Thanks to its compact and convenience features, you can use it straight out of the box, hence this is why there are more and more vapers choosing disposable vapes. On the other hand, it is also suitable for every vaper for a night out, a short trip, or as a solid backup.
Let's see how is the taste performance: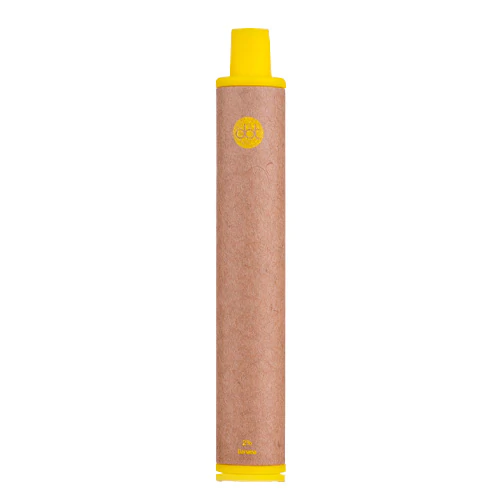 Banana: This a creamy and sweet banana flavour. A full-bodied banana aroma kicks in as you inhale and your taste buds firstly experience a sweet, a balanced sweet taste, when the vapour slips deeper through your throat, a rather mild and smooth throat hit is right there, and when you exhale the thin cloud out, within your nose there is slightly banana aroma lingering there. Personally I like this banana flavour because it is sweet but not that sweet and it restores the banana flavour very well.
---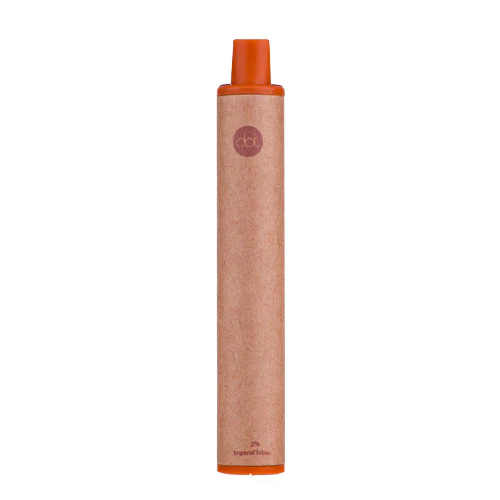 Imperial Tobacco: To be honest, I am not a fan of tobacco flavour, so this is a rather subjective review. They are utterly different experiences between you vape a tobacco flavoured e-liquid and smoking a cigarette. There is a lightly burnt taste when you inhale the tobacco flavoured disposable vape even though it is not burnt out at all, and it leaves a classical tobacco taste in your mouth, then a not very funny taste come out from your mouth as you exhale. If you do not like tobacco flavoured disposable vape either, this Imperial Tobacco is not recommended. Of course you can take a shot if you enjoy the particular flavour.
---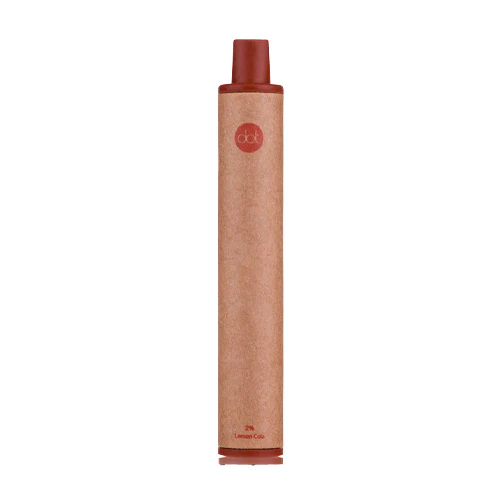 Lemon Cola: What a wonderful combination! There is no doubt that lemon and cola are the best helpers against the hot summer days. A refreshing lemon and classic cola instantly fulfills your mouth when you inhale, then a sour and sweet fizz bursts and releases endless aroma as you exhale. I think this flavour fits most of tongues.
---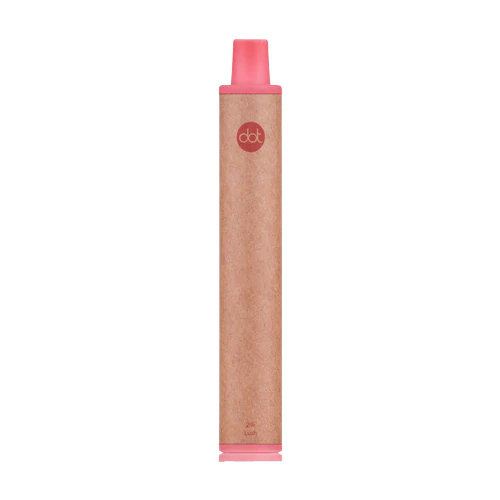 Lush: Apparently this is a popular watermelon flavour. A succulent watermelon juice is vapourized and goes through your mouth, throat, and lungs, leaving a refreshingly fragrant aroma and sweet taste after you take some puffs.
---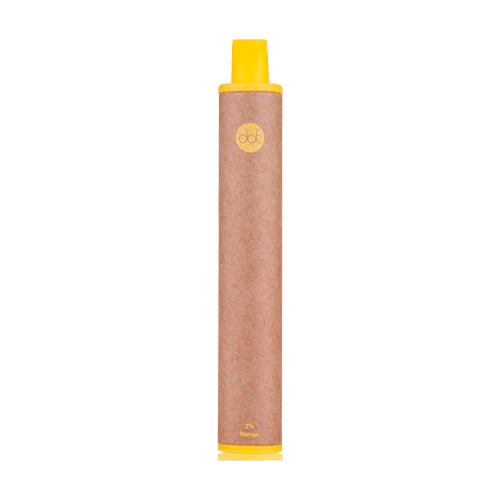 Mango: The Mango flavour captures the bold taste of tropical fruit with a smooth finish. The sweet flavour of mango is refreshing and tangy, creating a brilliantly balanced sweet mango vape, taking you to the hot, enthusiastic and breezing equator places as you take a puff.
---
How to properly dispose of the DotMod Dot E Disposable Vape?
Remove the silicon bottom from the base, then remove the battery, this can then be discarded in a battery bin. The cotton and coil should be thrown away in regular waste disposal.
---
Disposable vapes are getting more and more recognition from consumers, however there is one thing also under debate: Is disposable vape a rather big waste of resource and a big pollution to the environment? As a result, there are coming up recyclable and environmental-friendly disposable vapes, DotMod Dot E Disposable Vape is a good example for it reduces resource waste at its best. Well, if you are looking for a light handed and compact environmental-friendly disposable vape, DotMod Dot E Disposable Vape is no doubt one of the best options.
---