The debate between Dovpo MVV II and Double Barrel V3 is on! What is the difference between them? The answer might surprise you…
The M VV II has the same features as the M VV, dual 18650 battery, 1.0V to 8.0V voltage range, maximum 280W power wattage, and it also comes with several protections to provide safe vaping for you.
What's new with the MVV2 is its stylish designs and new aesthetic colorful look that comes in skull, white skull or warrior. This magnetic panel is interchangeable for a personalized appearance. The battery bay stores dual 18650 cells and each slot has clearly market polarities and gold-plated contacts for best conductivity. Besides, it has a very good hand-feel, not a smooth design that it's easy to fall off, just feels good, exactly nice mod!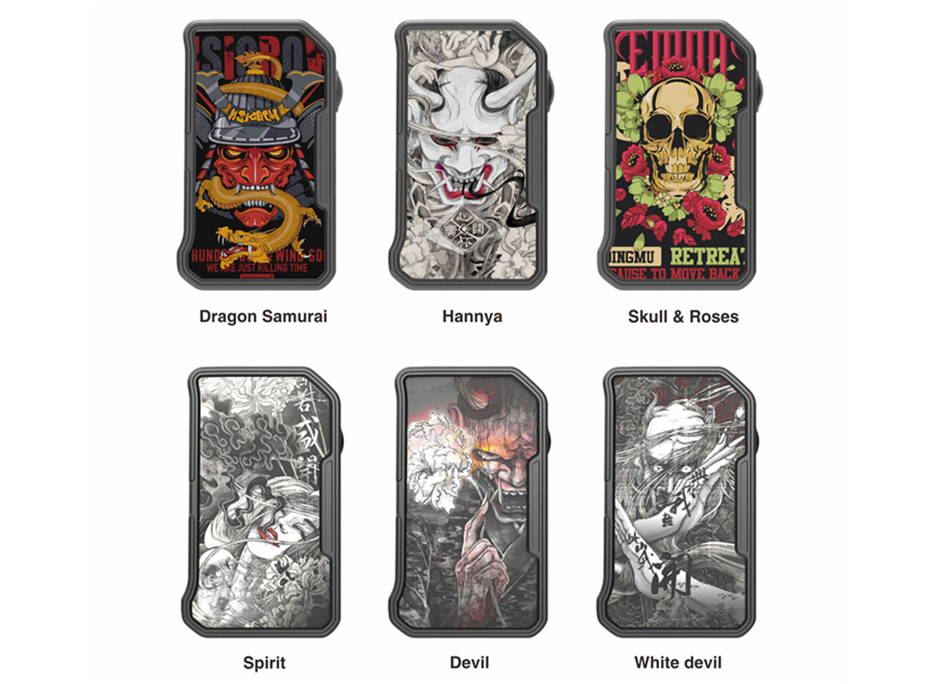 When I use it, I found that this M VV II has a built-in USB Type-C port inside the box, which is a special design compared with other outside charge port way. But I have no idea why it is designed in this way, welcome to share your ideas with me in the comment below if you know that.          
---
Squid Industries Double Barrel V3 Box Mod
As an upgrade version of the Double Barrel V2.1, the Squid Industries Double Barrel V3 is a perfect combination of visual and hand feeling. Powered by dual 18650 batteries, this box mod has a maximum wattage output of 150w and a minimum firing resistance of 0.1 ohm. It is packed with many safety features as well such as reverse polarity protection, overheat protection, short circuit protection and more! The Double Barrel V3 Mod by Squid Industries features an ergonomic design, making it incredibly comfortable to hold and pocket friendly.
In addition, Double Barrel V3 features a 0.47 inch flat top OLED display. The most obvious benefit of this flat top structure is that it can avoid condensation liquid entering into the mod, effectively preventing the device being damaged. To ensure the compact appearance of the device, the V3 adopts one-piece battery cover for convenient operation. Plus the multi-function fire and various protections, the Double Barrel V3 is definitely a safe and simple device.
Whether you're a long time Squid owner or just testing the waters, this is the mod for you!