Riot Squad Brand Introduction
Riot Squad E-liquid, founded in the UK, is one of the most famous e-liquid brands in the world. Their intensely flavoured juices with bold packaging are available in 57 countries worldwide. Riot Squad E-liquids have taken an uncompromising approach to the quality of which their juices are formulated.
The Riot Squad Punx range dedicates to layered fruit combinations with a punk theme. It offers 10 awesome summery flavours to vapers all over the world. This range is available as 50ml of e-liquid in a 60ml shortfill bottle and features a 70% VG blend. Now you can get 2 shortfills for £20, 5 Nic Salts for £10 at Newvaping. Now let's kick off the Punx List!
1. Punx Apple, Cucumber, Mint & Aniseed Shortfill E-Liquid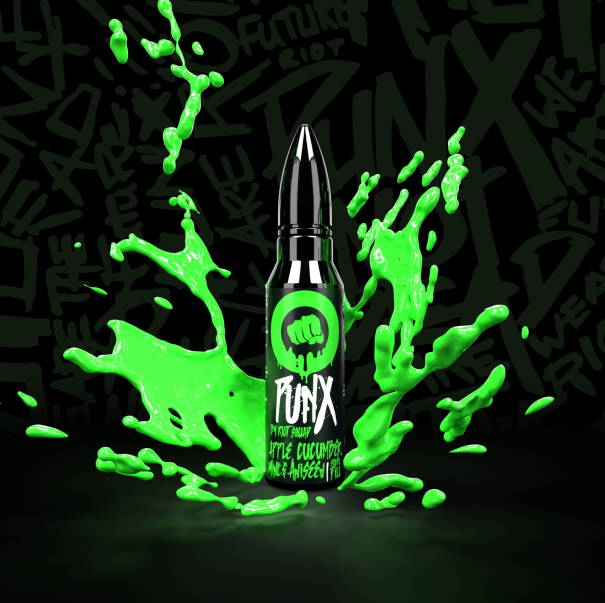 They said: Apple, Cucumber, Mint & Aniseed Shortfill is a fresh summer garden fruit blend containing a predominant crisp taste. A crisp green apple is fused with cooling cucumber, subtle dash aniseed and a fragrant mint for pure refreshment.
I said: This E-liquid tastes like a sophisticated icy cocktail with a wild streak that takes you to summer vibes. The hint of mint fully satisfied my cooling sensation. On exhale the cucumber and mint prominent the flavours. The exhale is a mind-blowing mint and subtle aniseed flavour that blended into perfection. If you are looking for a anthentic refreshing vaping experience, this fruity e-liquid is a great option.
2. Punx Blackcurrant Watermelon Shortfill E-Liquid
They said: Punx Blackcurrant & Watermelon E-liquid, known for its bursting with delicious flavour, is a perfect balanced vape juice of bittersweet blackcurrant and juicy watermelon. A delicious fruit dream team bombard your tastebuds, leaving you an enjoyable juice punch.
I said: Opening the bottle, refreshing blackcurrant aromas and soft sweetness are invigorating. The melon perfectly weaves with blackcurrant taste that reminds me of watermelon and berry smoothie, forming an intense sensation that balances fudge sweetness with a refreshing aqueous base. The slight blackcurrant and ripe watermelon flavour remains pleasantly in my mouth. A powerful yet stealthily balanced blend of watermelon and blackcurrant.
3. Punx Guava, Passion Fruit & Pineapple Shortfill E-Liquid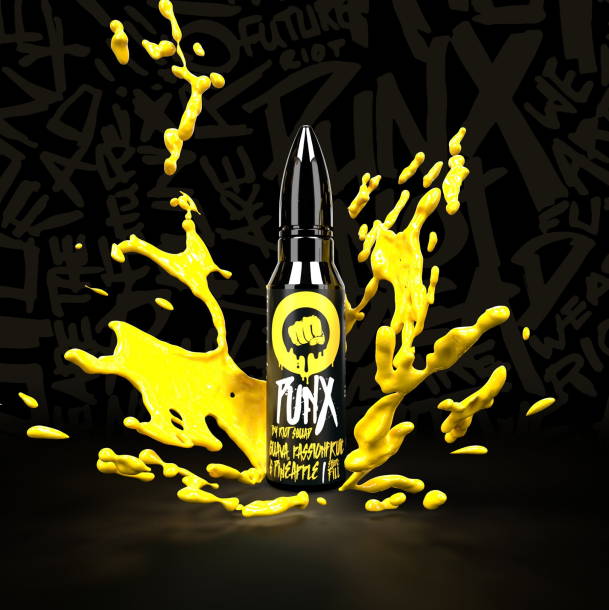 They said:
Guava, Passionfruit & Pineapple e-liquid features a tropical fruit blend with sweet yet sharp notes. It delivers a sweet rush of Caribbean flavour to chill even the most headstrongtaste. A sweet, ripe pairing of guava and passionfruit feature throughout, with a tart pineapple finishing things off.
I said: This E-liquid is like a juicier exotic fruit frenzy that nice chilling with a beer in exotic beach lies on the Caribbean Sea. What I get most is the smooth and non-overwhelming pineapple flavour with the guava and passionfruit being secondary tastes. The sweetness of three tropical fruits intensifies as you vape more. An excellent tropical flavor that you should have a try!
4. Punx Mango, Peach & Pineapple Shortfill E-Liquid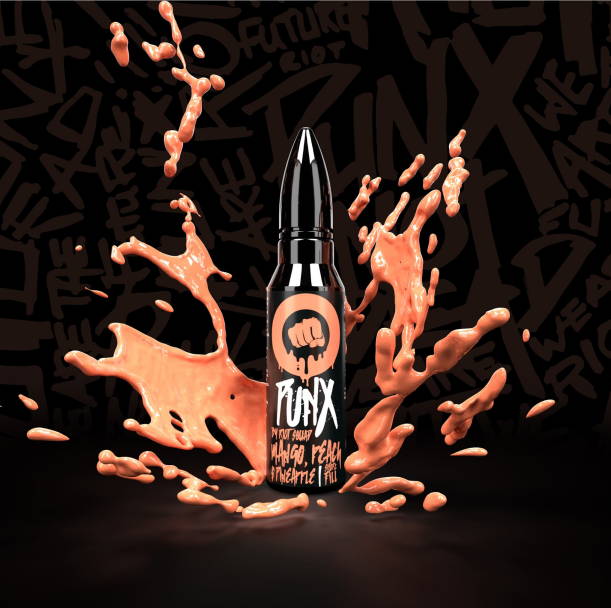 They said: Mango, Pineapple, Peach shortfill, noted for its contrasting flavours, features a ripe, dominant mango blended with luscious peach and a deliciously tangy edge from pineapple that will push you fearlessly headfirst into a tropical storm. A balanced vape with both sweet and sour notes.
I said: I'm very pleasantly surprised with this vape juice! A hint of sweet ripe-tasting mango and candied peaches on the nice inhale and a moreish pineapple dessert pastry on the smooth exhale. The yummy flavour takes me to a boat of mango and peach rings candies floating down an icy river.
5. Punx Raspberry Grenade Shortfill E-Liquid
They said: Raspberry Grenade is a mouth-wateringly juice that features a perfect combination of citrus and berry raspberry hints. Based on a sharp, fizzy lemonade, this awsome juice complemented by the sweet, ripe taste of raspberry throughout for a distinct taste.
I said: Have you ever thought that something could replicate lemonade in a vape? Punx have made it! A blast of sticky sweet and sharp note of raspberry tart on the inhale, which combines with a nice sparkle of cool and fizzy lemonade on the exhale. Gorgeous summer flavours and enjoyable all-day vape for me.
6. Punx Strawberry, Raspberry & Blueberry Shortfill E-Liquid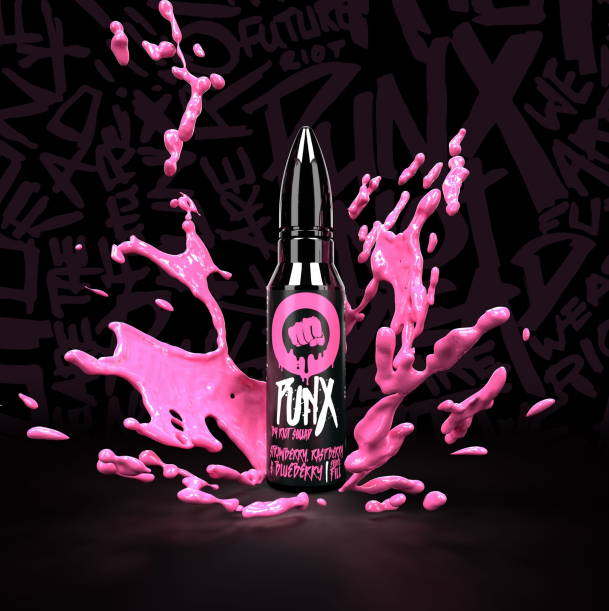 They said: Strawberry, Raspberry & Blueberry shortfill e-liquid is a berry fruit blend with an overall tart taste. Ripe strawberry, floral raspberry and bittersweet blueberry fuse together for a layered e-liquid.
I said: This magical vape juice is a perfect medley of our favourite summer berries. On the first inhale, a sweet strawberry milkshake followed by raspberry cookies. On exhale, a delicious blueberry scent smoothly lingering on the taste buds. Tart raspberry, luscious strawberry and rich, tangy blueberry collide in a dreamy fruit vape for all seasons.
Riot Squad Punx is the newest range to the extensive Riot Squad collection of premium E-juices. The most impressive characteristic of this addition is the enjoyable and refreshing fruity taste that fully satisfies smooth and cooling sensation. The package comes with a special bullet-shaped, unique Riot Squad logo, minimal labelling, flavour and VG/PG ratio.
Personally speaking, the Strawberry, Raspberry & Blueberry is the best flavour among these six shortfill e-liquids. I am always a huge fan of berry fruits. If you are looking for a summery flavour, I would highly recommend you to pick up one of them dependant on your favourite fruit.
Have you tried the tasty Punx juice? Comment below let me know your thought of them!