Description
The Aspire Neeko RTA is an RTA with comprehensive airflow options and is perfect for MTL fans. The e-juice capacity is 2ml. Aspire Neeko RTA comes with 12 air intake components in different diameters to offer 49 elaborate airflow options, which will ensure the elaborate airflow requirements of MTL enthusiast are catered correctly. Adopting a single coil build deck that is clean and straightforward, it is easy to use and extremely time-efficient. There are also the rubber bars to help you unscrew the tank in case you cannot open it. Neeko RTA features simple and convenient top filling system and upgraded the filling port design to fill faster and prevent e-liquid spillage.

Specifications:
Dimensions: 22.4*45mm (with preinstalled drip tip)
Capacity: 2ml (TPD version)
Filling: Top filling
Drip Tip: 510 replaceable drip tip

Main Features:
An RTA with 49 elaborate airflow options
Adopts single coil build deck
Equipped with rubber bars for unscrewing the tank
Super simple and convenient top filling system

Package Contents:

1* Neeko RTA Tank 
1* Spare Drip Tip
1* Spare Tank Tube 
2* AFC Pins Φ0.8mm
2* AFC Pins Φ1.0mm
2* AFC Pins Φ1.2mm
2* AFC Pins Φ1.5mm
2* AFC Pins Φ2.5mm
2* AFC Pins Φ2.0mm (preinstalled)
1* Screwdriver
2* Spare Grub Screws
1* O-rings Pack
2* Rubber Bark
1* User Manual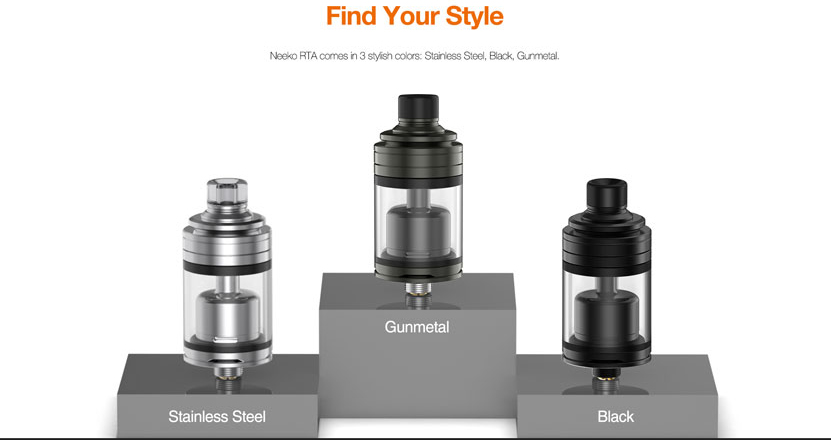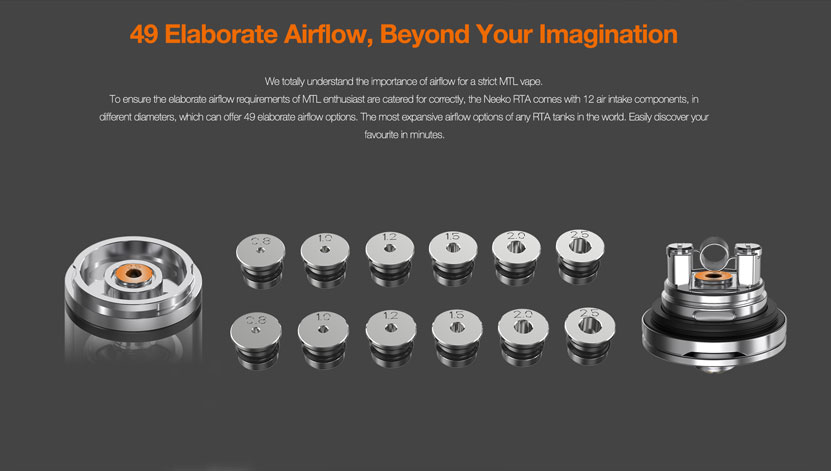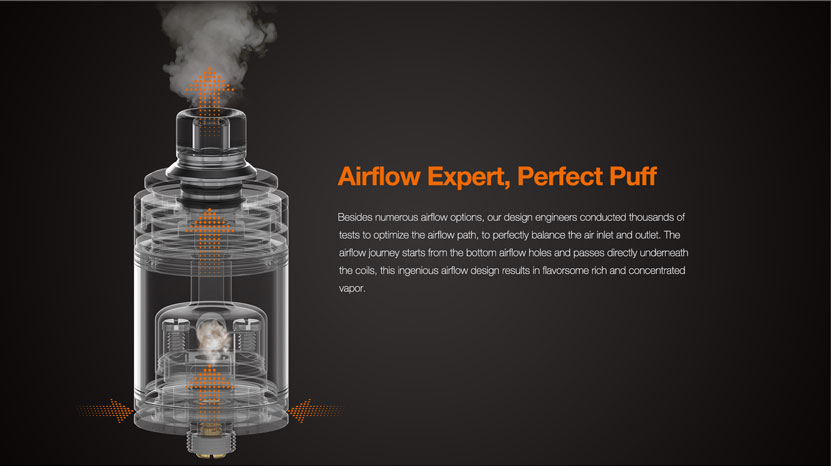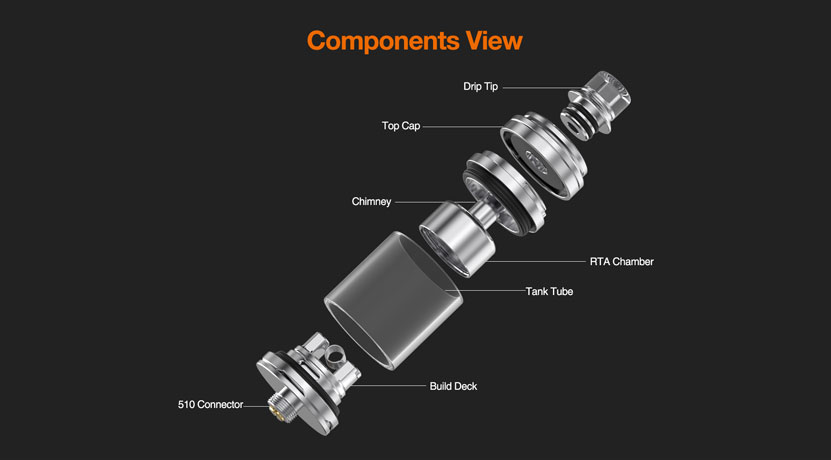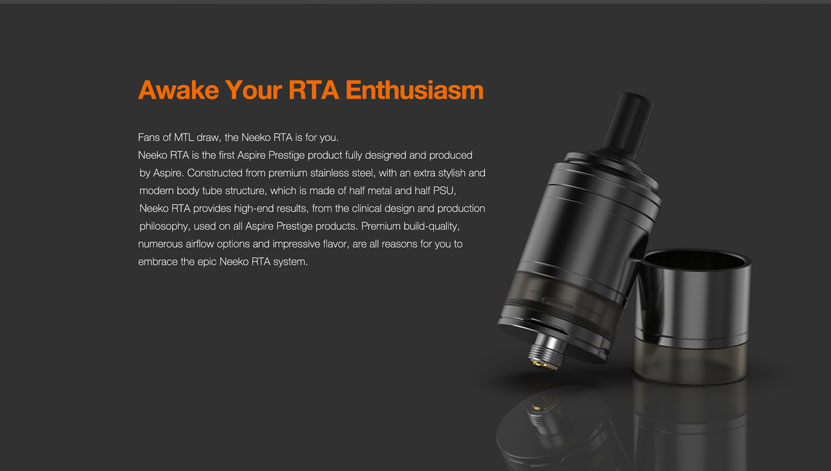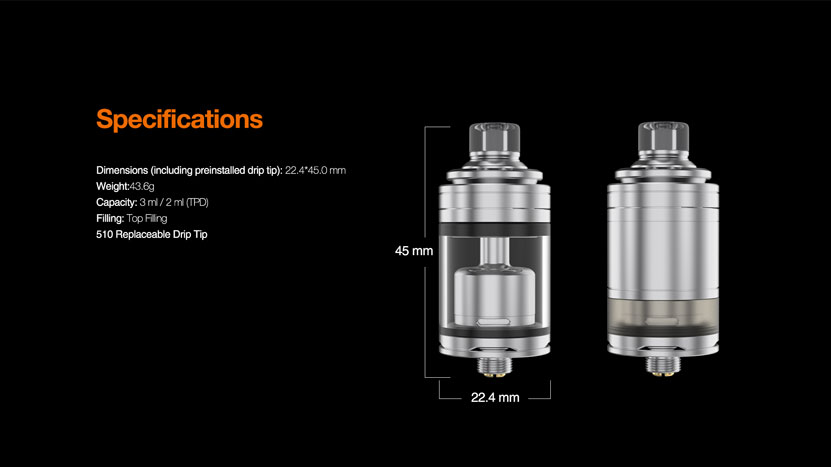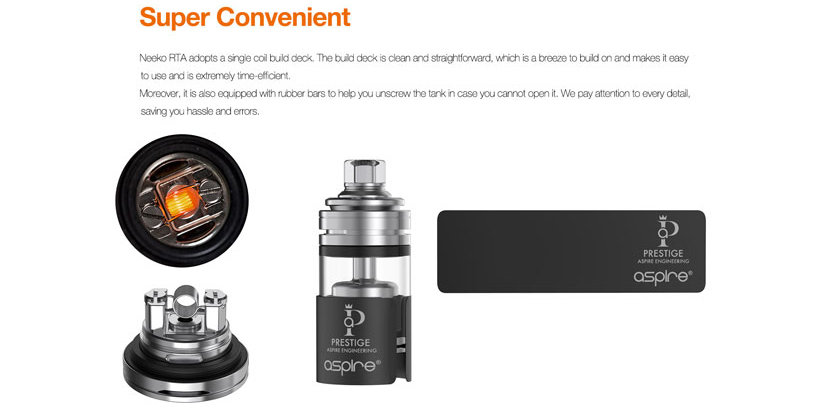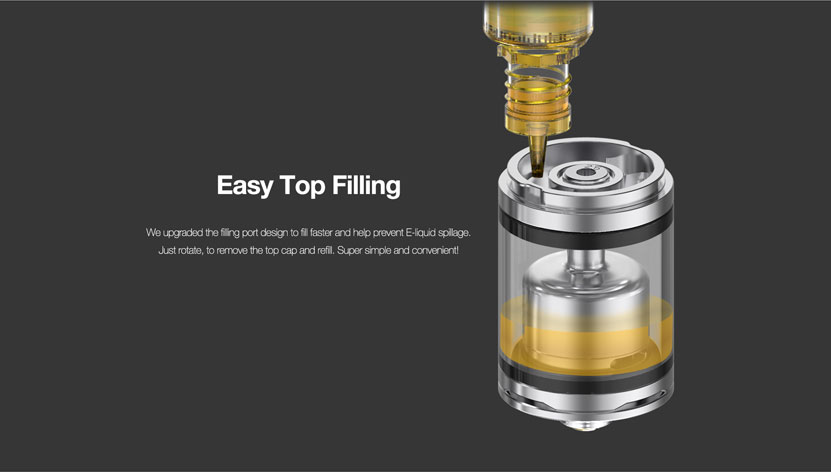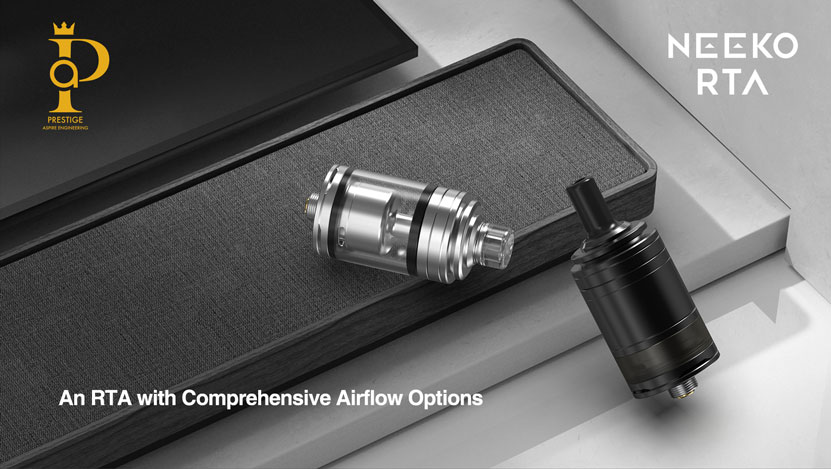 Payment & Security
Your payment information is processed securely. We do not store credit card details nor have access to your credit card information.