Description
Joyetech eGo AIO Vape Kit
?
Superior construction. All-in-one platform.
The Joyetech eGo AIO Kit is an innovative vaping platform that features elegant design and accommodates MTL and DL vaping.?
Built-in 1500mAh battery. 19mm diameter. 2mL E-Juice capacity.?
Single button operation ensures convenient use. Adjustable airflow control located on top of device.?
Leak-proof top-fill system.?
Features E-Liquid illumination LED with seven colors for preference customization.
Micro USB chargeable. Pass-through capability.?
Compatible with the?eGo AIO BF Coil family.?
Features and Specifications:
2mL Juice Capacity

19mm Diameter

Integrated 1500mAh Internal Battery

All-In-One Design

Innovative Leak-Proof Technology

First Child Lock System

Single Button Operation

Adjustable Airflow Control

Leak-Proof Top-Fill Method

E-Liquid Illumination LED with Seven Changeable Colors

Spiral Structure Widebore Drip Tip

Joyetech BF Coil Structure (Bottom-Feed)

0.5ohm BF SS 316L rated for 15~30W [Lung Inhale]

0.6ohm BF SS 316L rated for 10~228W [Mouth Inhale]?

1.0ohm BF SS 316L rated for 10~25W [Mouth Inhale]

1.5ohm BF Clapton rated for 8~20W [Mouth Inhale]

0.2ohm BF-Ni rated for 500-550F

0.4ohm BF-Ti rated for 450-500F

Charge via MicroUSB Port - Passthrough Capability
?
Package Includes:
1x Joyetech eGo AIO Kit
2x 0.6ohm BF SS316 Coils
1x MicroUSB Charger
Instruction Manual
?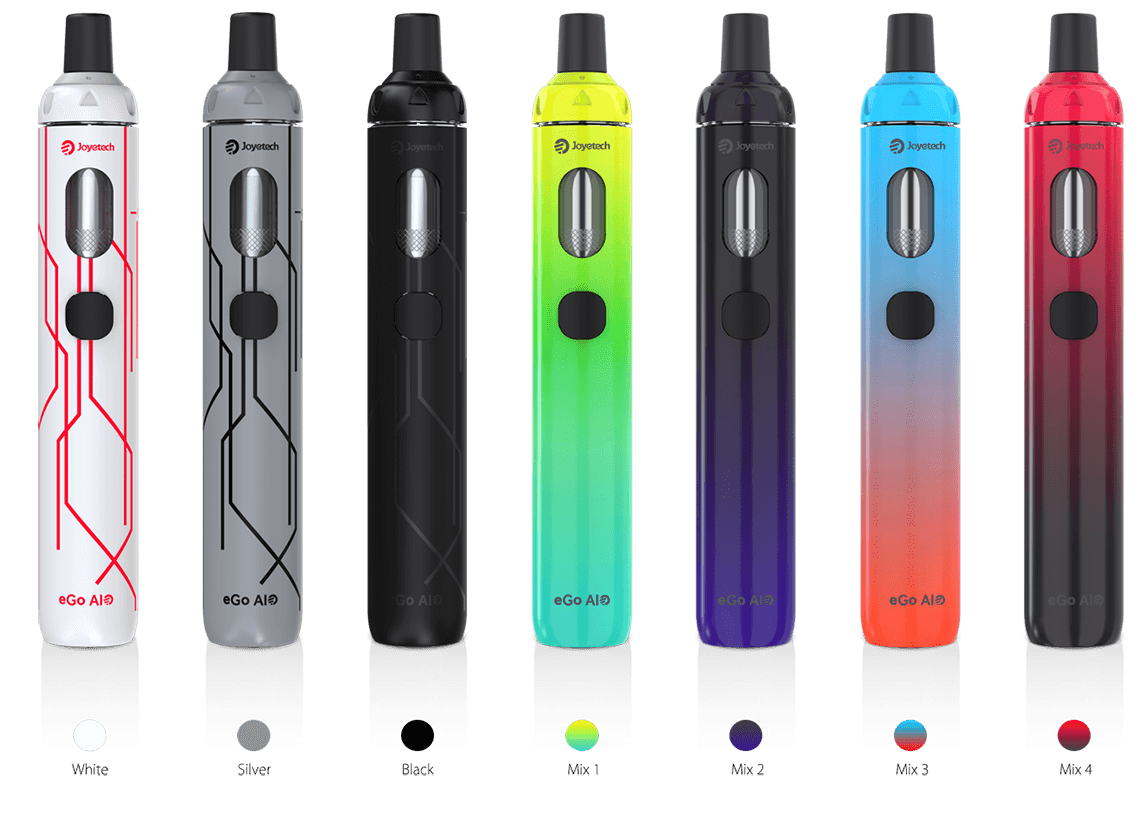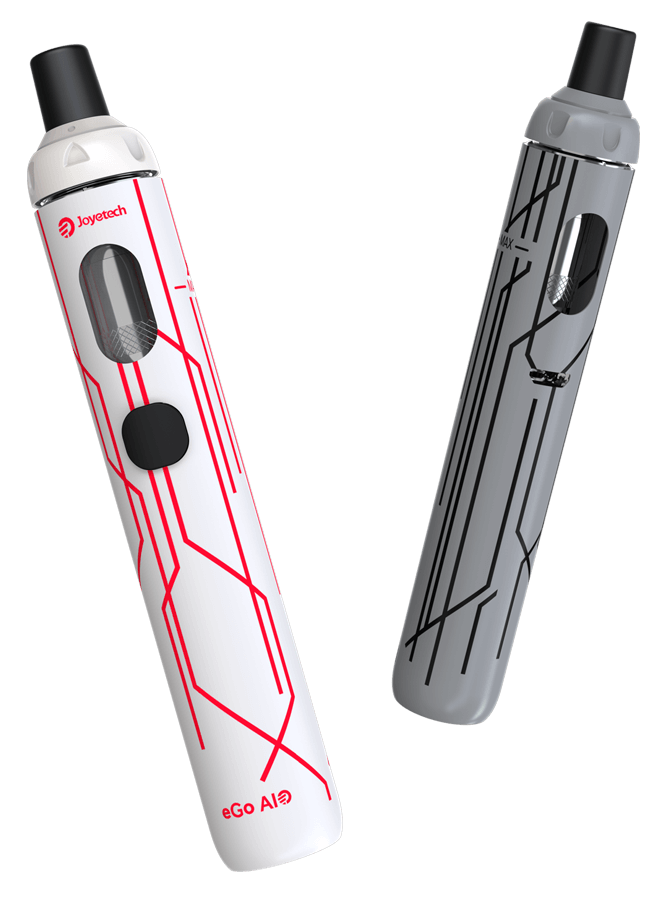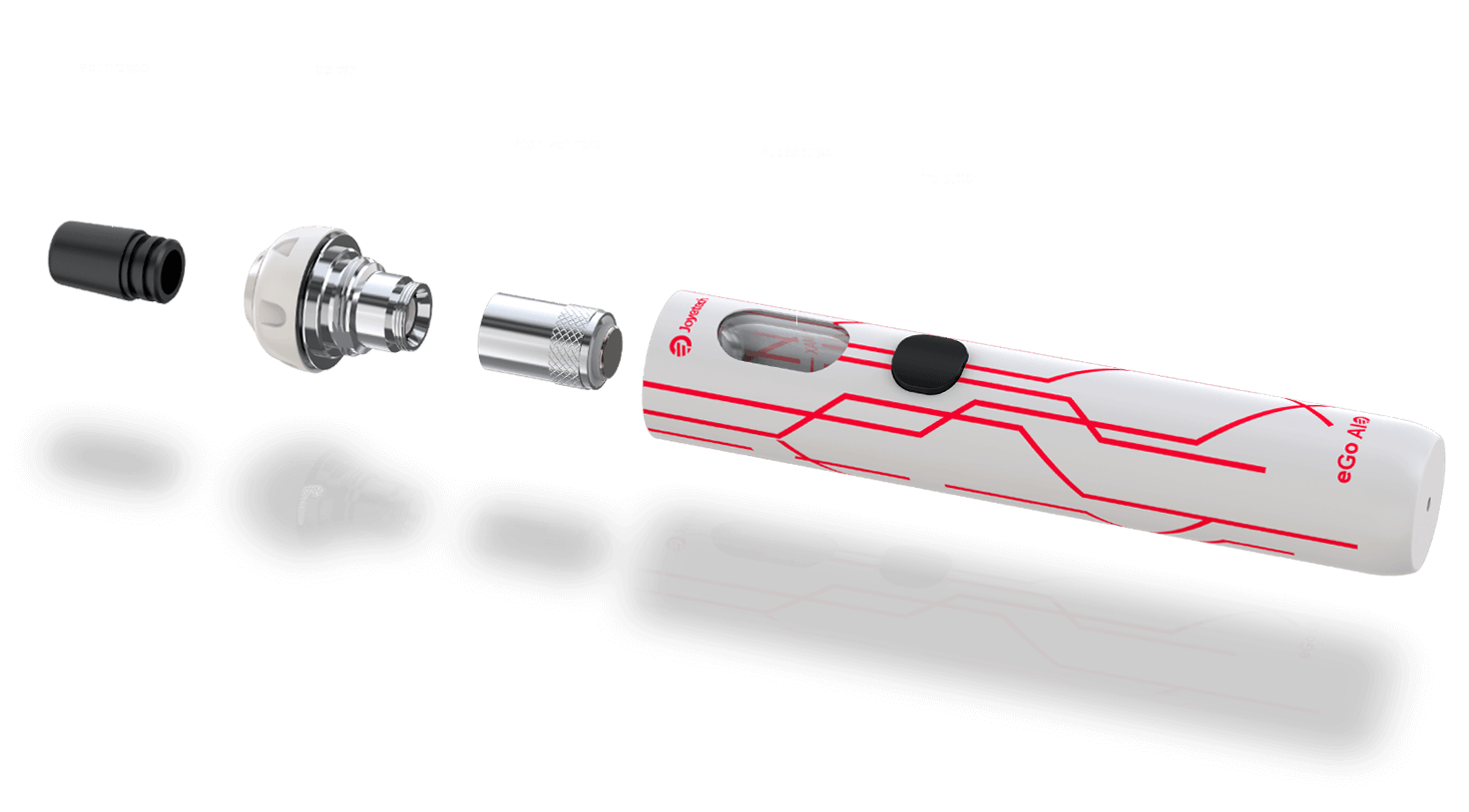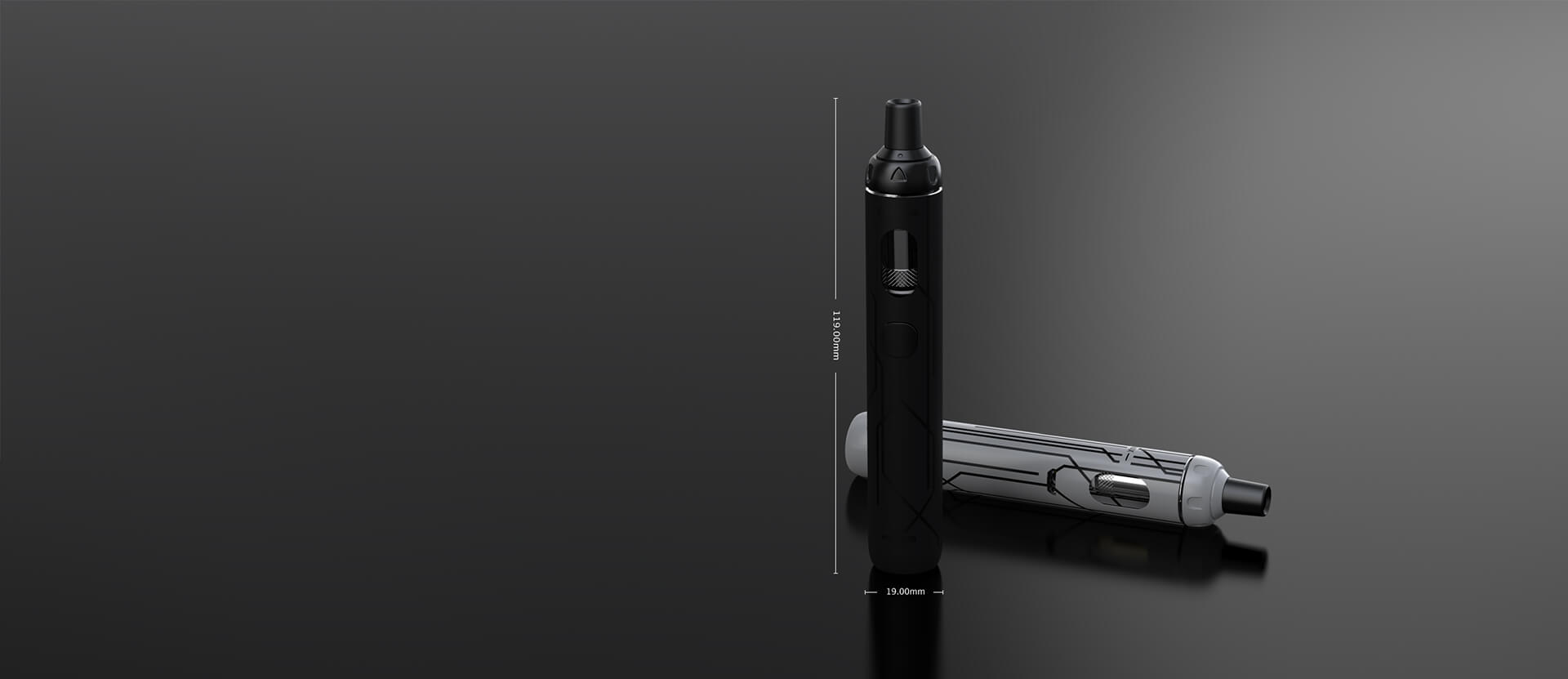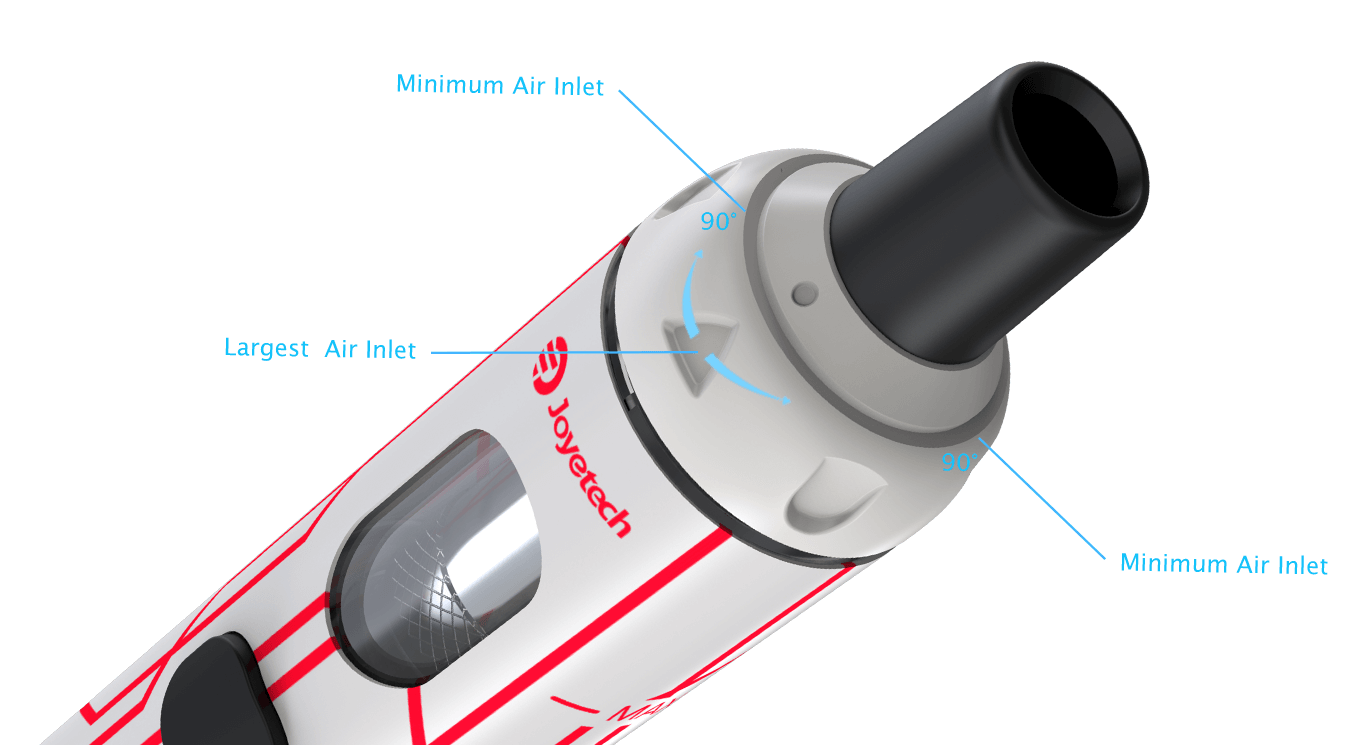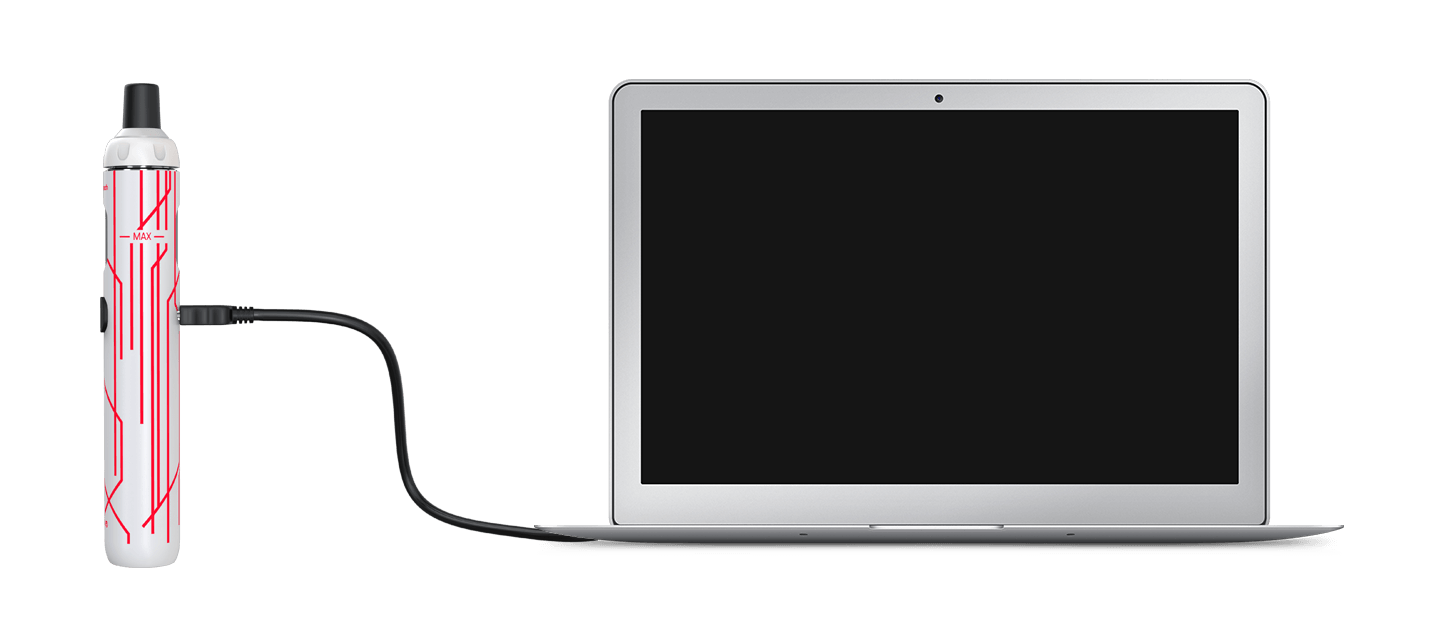 Payment & Security
Your payment information is processed securely. We do not store credit card details nor have access to your credit card information.