Elf Bar disposables have been more and more popular among plenty of disposable vapes for their stylish appearance, delicious tastes and outstanding vape experience to vapers. Like other famous brands often faked by hateful fraudsters, the fake ELF BAR disposables can be seen in the market now. The dishonest manufacturers not only take our money away but also ruin our love for vaping. Additionally, using a counterfeit elf bar to vape may be harmful to your health. Therefore, it is vital for us to identify the fake elf bar disposables so that we can protect our interests and boycott the fake wholesalers. To help you have a valuable deal of elf bar, this easy guide is written to share multiple approaches to verify your elf bar and recommend several trustworthy channels for you to purchase genuine elf bar disposables.
---
How to verify your Elf Bar disposables
Find the authentication QR code label on the packing box.

Scan the QR code with your phone, ( it may open an age verification page first, just verify it), then it will lead you to a product verification page with your elf bar security code auto-filled, click the "verify " button, just one second, your elf bar will get verified.

If your elf bar is genuine, it will say: "The security code you inquired about is correct." and "the code has been inquired for 1 times". Sometimes one security code can be reused for various fake elf bars, so kindly check the inquired times.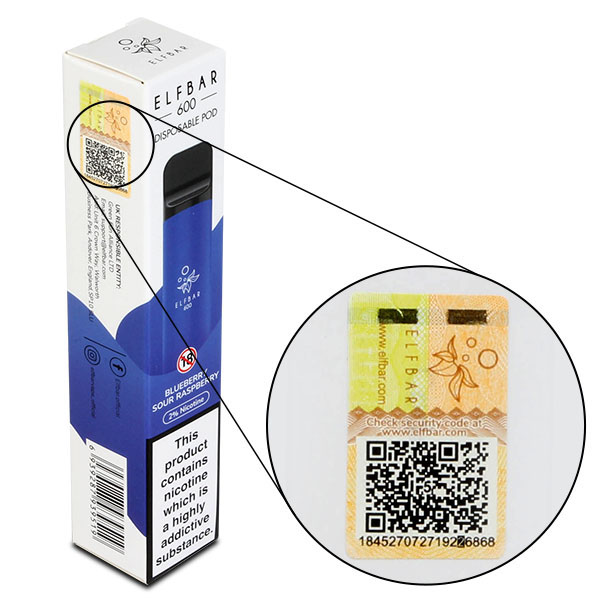 Enter ELF BAR official page, click its "support" item, find the "verify product" option
Or directly load a browser page with the site: https://www.elfbar.com/verify.html to open the product verification page. Find the anti-counterfeit sticker, and Insert the security code to verify.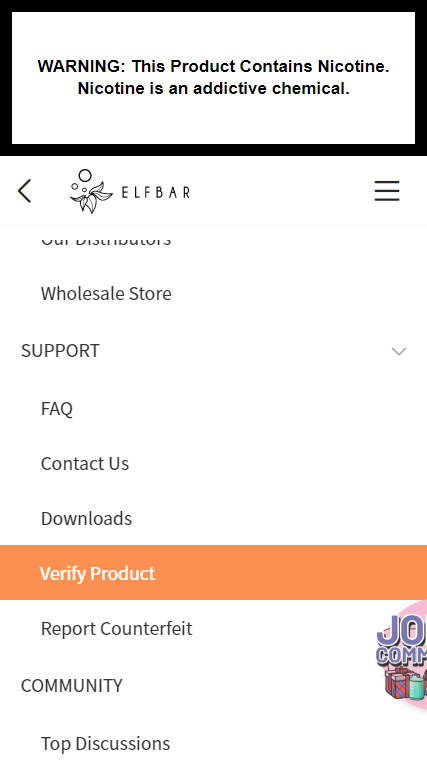 ---
A real Elf Bar features an anti-counterfeit holographic sticker on the side of the wrapping box. It contains many small but distinct elements below, which is less possible to be cloned by fake elf bars :
Holographic laser security thread and colorless fluorescence ---the fake doesn't

Anti-stripping knife

Banknote level anti-counterfeiting pattern---the fake uses ordinary paper, not clear

Thick and thin counterfeiting patterns---the fake use ordinary paper, denser

High anti-latent shadow

Micro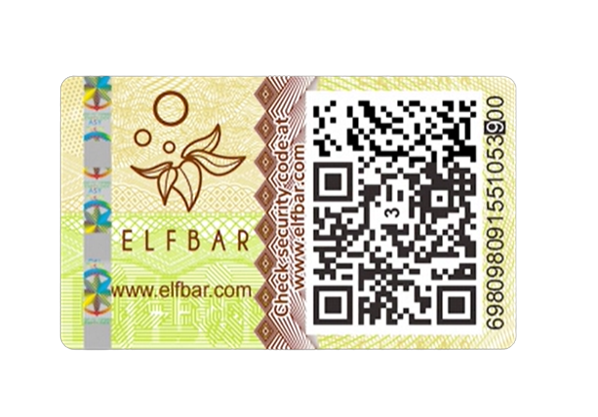 An inkjet code of manufacture and an expiration date are present on the original Elf Bar but not on the counterfeit.
You can scan the EAN code of the packing box, if it provides wrong product information, it can be fake.
The joints of stickers wrapping the vape device are delicate and well-fit, while the fake one may not.
---
Where to buy authentic Elf Bar disposables
When it comes to shopping, we are likely to think of shopping online or offline. When ordering Elf Bar disposables online, you can go to the official Elf Bar website where no knockoffs exist. To buy Elf bar more economically, you can pick some reliable third-party vape stores like New Vaping. It offers a discount of packing 10 for £37, £3.7 for each. Besides, If you prefer to buy things offline, you can go to the local and authorized vape stores.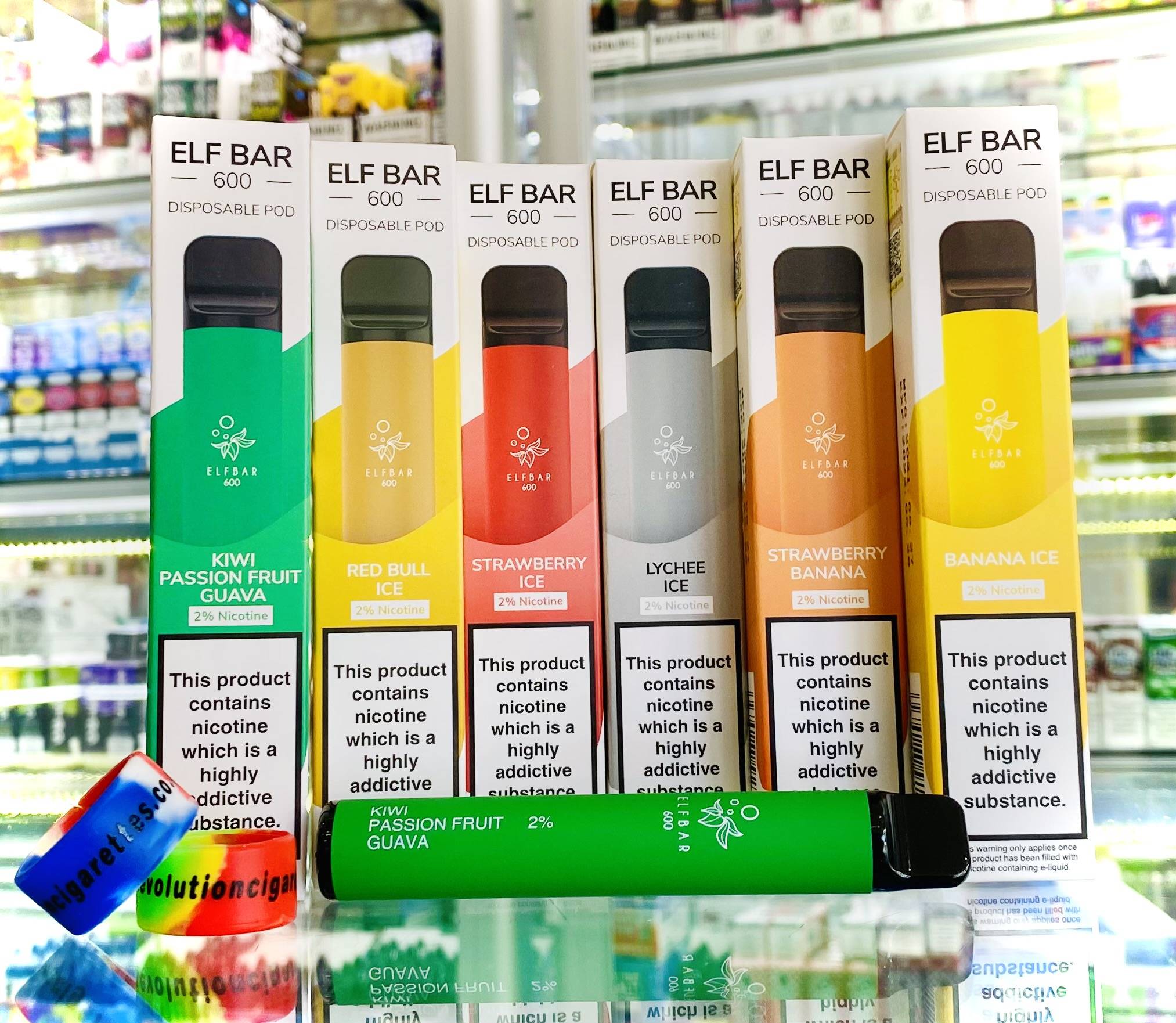 ---
Preventing from cheating by fake companies, there are two points that you need to keep in mind. One is getting your Elf Bar in a true way. The other is having your Elf Bar verified.