Vampire Vape Juice, established in 2012 and based in the UK, is the producer of the most popular Pinkman and Heisenberg. They manufactured various flavours and expand its business scope to over 80 markets. Today we are going to test their newly released Koncept Juice Range. 
Vampire Vape New Koncept Range
The New Koncept Range includes 10 delicious flavours: Heisenberg, Tropical Mango, Pinkman, Sweet Lemon Pie, Simply Blackcurrant, Smooth Tobacco, Cool Water Melon and All Day Grape. The biggest difference is that they change the PG/VG ratio from 80/20 to 70/30. Now you can get 2 of these shortfills for only £17 at Newvaping. I will be testing these flavours in my favourite pod system Smok Nord X. This review is subjective and hopefully it will help you choose the flavours that perfect for you. Let's find out what the new Koncept range can surprise us!
Vampire Vape Koncept Heisenberg Shortfill 50ml
---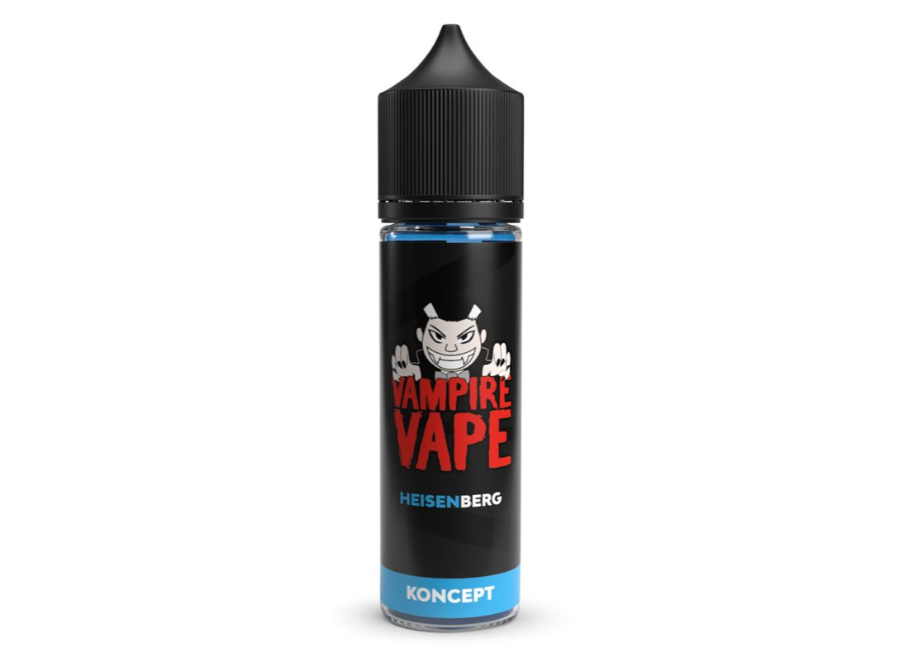 They said: The Heisenberg continues to be the most popular vampire vape juice after many years since release. The fruity and icy taste gives the e-liquid a sweet and cool hit that makes for a perfect all-day-vape.
I said: Heisenberg tastes like having a nice cold drink especially in the summer days with the actual enjoyment. The fruity flavour that mainly comes from grape juice, a little bit sweet but not like bubblegum. Cooling sensation satisfies and aniseed bubbling through now and then. The quite cool blue tint and extraordinary taste make it such an impressive juice. The vampire vapes version is definitely the best out there.
Vampire Vape Koncept Tropical Mango Shortfill 50ml
---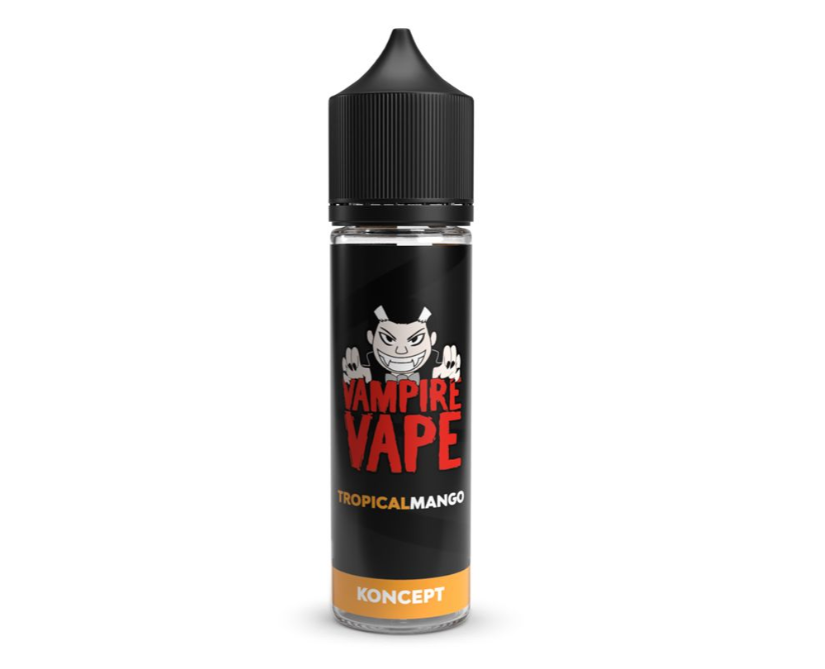 They said: The infusion of ripe mangos sends your taste buds into a tropical whirlwind, leaving you with an exotic juicy aroma on every inhale. It is a simple but incredibly effective flavor of sweet and exotic freshly sliced mangoes for all those tropical lovers.
I said: Tropical Mango has to be the dream of mango lovers. The sticky and sweet deliciousness like the mangoes that just pick up from your homey orchard. The smooth mango flavour lingers a while on your taste buds to take you back to the hot summer days. I highly recommend if you are just looking for a juice that tastes like actual mangoes but doesn't just taste like mangoes flavoured candy.
Vampire Vape Koncept Pinkman Shortfill 50ml
---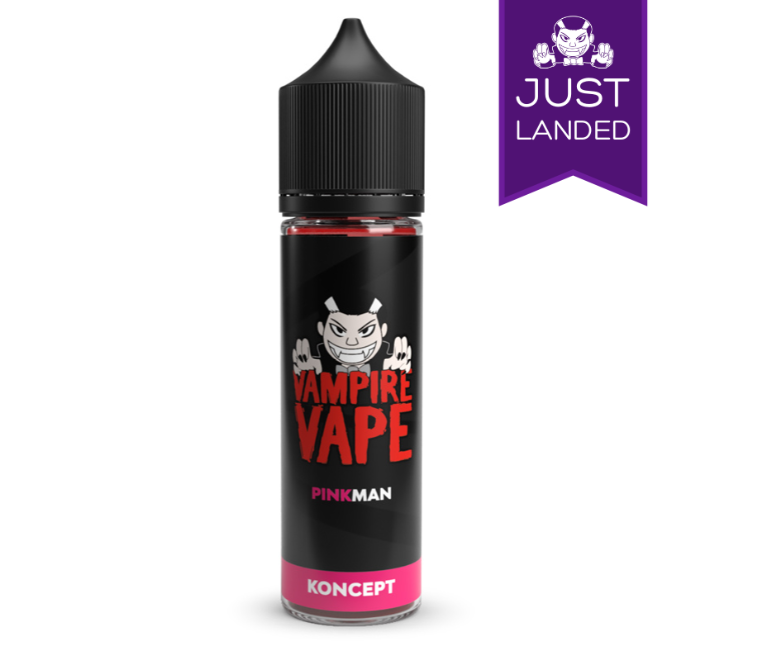 They Said: Pinkman Koncept has been the main go-to flavours for years. This unique tasting e-liquid with a delicious mixture of fruit flavours but tastes of strawberries that makes the vape extra fantastic.
I said: Pinkman hands down one of my absolute favourite flavours. It features a vibrant colour and delivers a very smooth berry flavour. Refreshing juice almost likes having a frozen cocktail with the strawberries flavour on the seaside beach. Pinkman is a must-buy is a great option for those who like berry juice and looking for a taste sensation.
Vampire Vape Koncept Sweet Lemon Pie Shortfill 50ml
---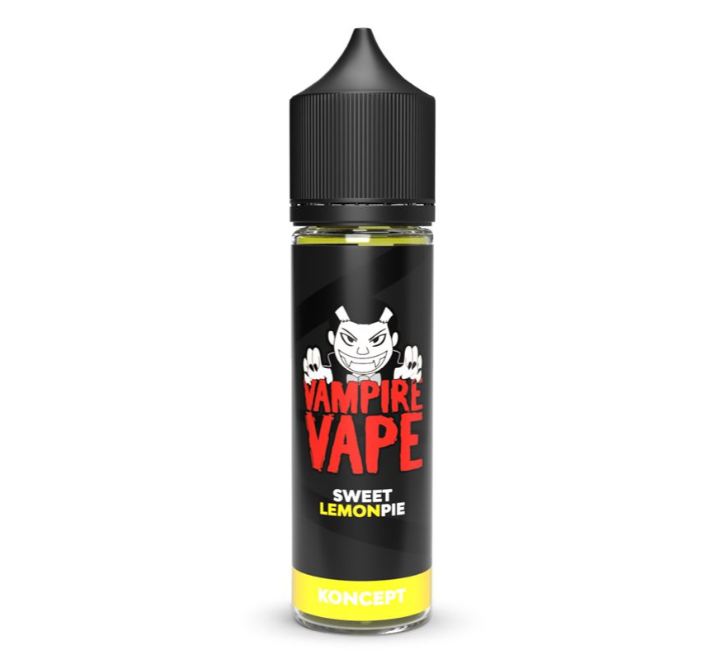 They said: Sweet Lemon Pie is the greatest dessert that has been blended with a buttery pastry base. It is an outstanding flavour that beautifully replicates this famed baked recipe. The lemon seeps through the buttery pastry base leaving behind a delicious syrupy aftertaste.
I said: Sweet Lemon Pie is a magical E-juice that delivers a fancy lemony taste. From the first inhale, I get a kind of biscuit taste like my mom baked it, and on exhale I get a fresh lemon flavour that tastes like sherbet lemon and makes you want more. I would happily recommend this really fresh lemony e-liquid to anyone.
Vampire Vape Koncept Simply Blackcurrant Shortfill 50ml
---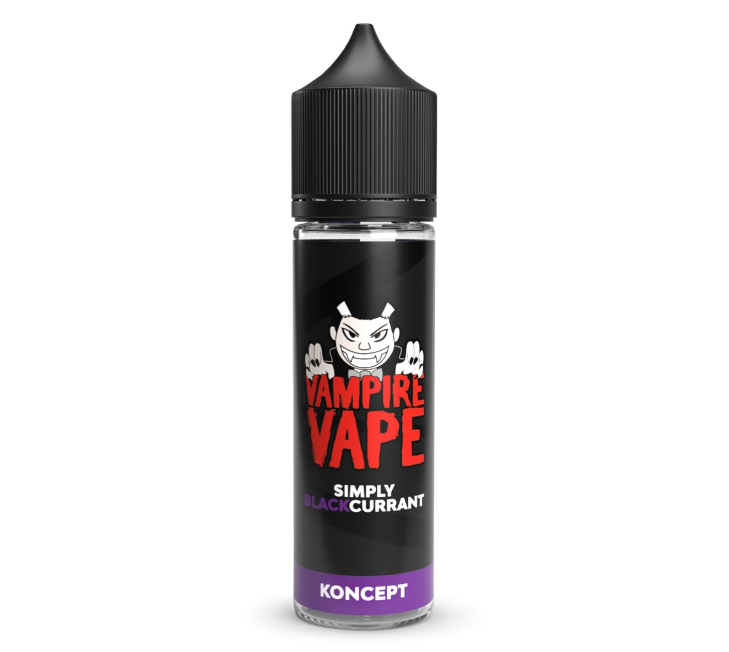 They said: The ripe and rich Blackcurrant flavourings can be tasted throughout every vape. The Simply Blackcurrant e-liquid is an ideal which perfectly balances sweet and sour notes, and leaves you with a refreshing blast of this rich summer berry.
I said: I really love the taste of blackcurrant cordial in my childhood and this vape takes me straight back there! I do enjoy its gorgeous flavour and nice smooth sensation offering by the perfect mix of blackcurrant and peppermint. Most other blackcurrant juices I have tried could be quite tasteless but this vape delivers a natural tasting. If you are after the perfect blackcurrant vape then Vampire vapes are the only way to go.
Vampire Vape Koncept Smooth Tobacco Shortfill 50ml
---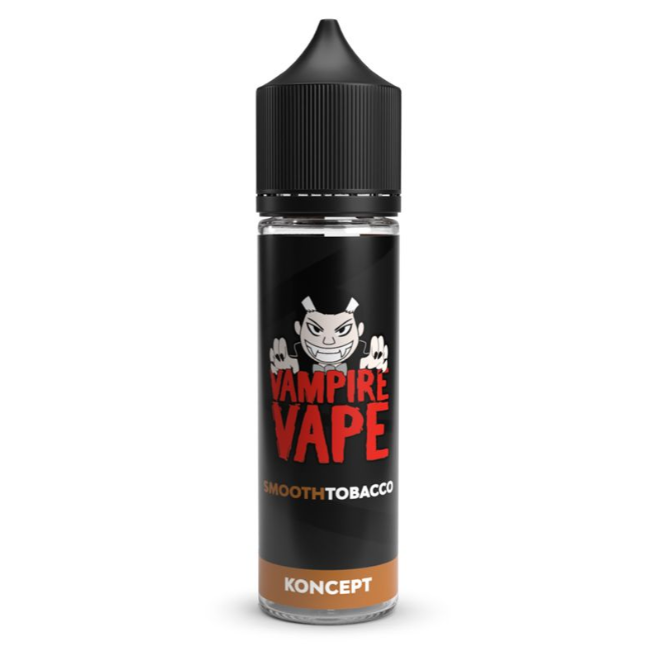 They said: Smooth Tobacco is a decadent tobacco flavour that blends Virginia's finest crops with smooth, creamy vanilla. It provides a sweet yet dry take on the original light and mellow tobacco taste that delivers a fabulous all-day vape.
I said: This lovely juice offers a rich tobacco flavour and sweetness with just the right amount. You will taste creamy vanilla on the inhale and a light tobacco finish on the exhale. If you are switching from smoking cigarettes and still miss that tobacco taste, you should try this one.
Vampire Vape Koncept Cool Watermelon Shortfill 50ml
---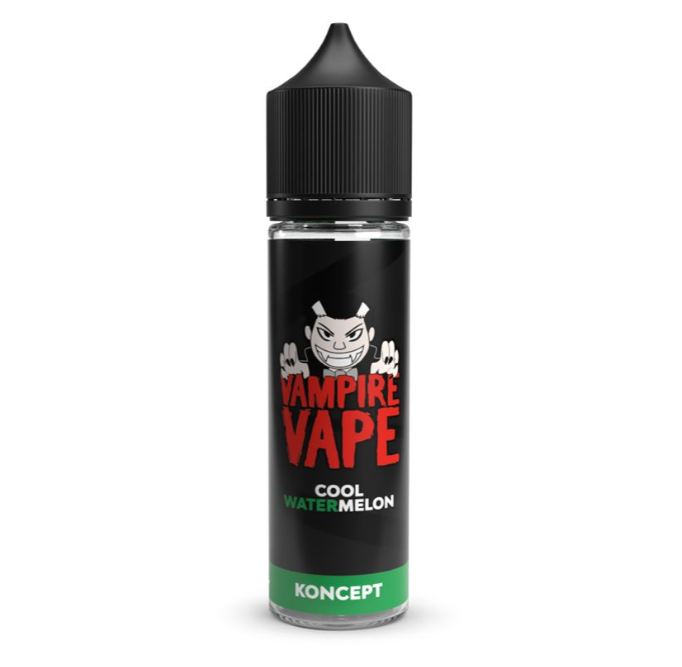 They said: Cool Watermelon features a sweet exotic fruit that has been enhanced with a cool and fresh aftertaste. It has an intense and vibrant flavour on the first inhale, offering a refreshing and delightful tasting experience.
I said: On the first inhale, the sweetness like watermelon lollipop hits and lingers for a while on my taste bud, slightly strong but not overpowering. It feels like I am eating an icy watermelon that just takes out from the refrigerator on the hottest summer day. If you are a sweet watermelon lover, this flavour will work well for you.
Vampire Vape Koncept All Day Grape Shortfill 50ml
---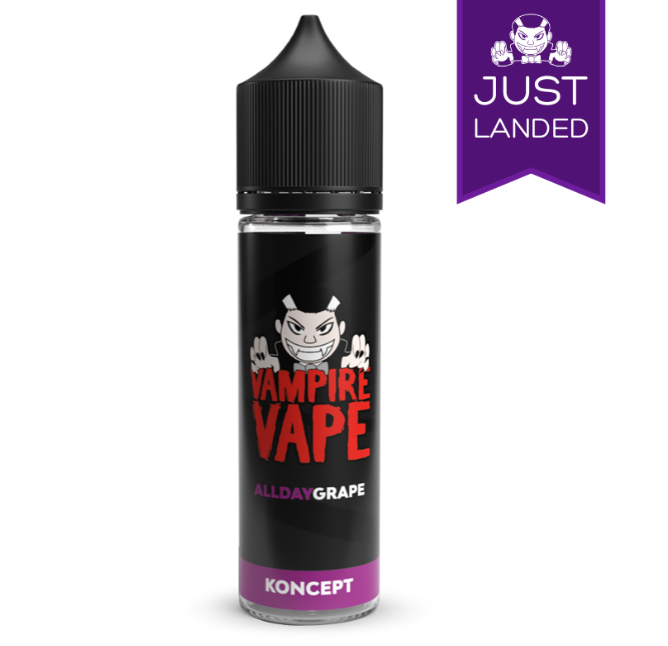 They said: All Day Grape features a powerful mix of white and purple grape varieties instilled with a chilled menthol undertone for a cool and juicy draw, giving an intense fruit hit that is propelled by the ice-cold undertone.
I said: The flavour is spot on the right mix of lovely fruity grape flavour with a cooling agent. It tastes like the freshly squeezed grape juice with a pretty heavy menthol hit as well. After tasting the sweet grape juice with the signature cooling blast, I think it is a perfect all day vape in summer.
Vampire Vape Koncept Catapult Shortfill 50ml
---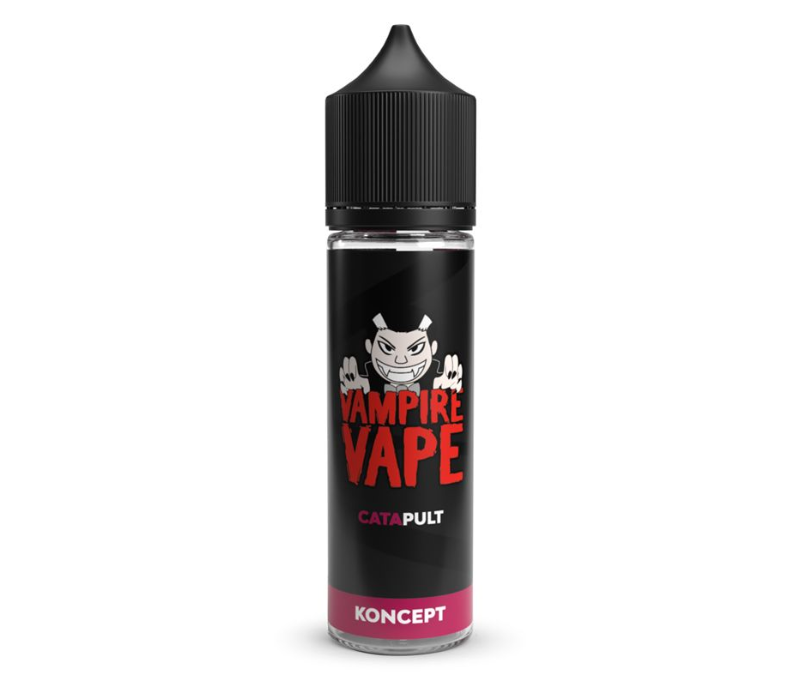 They said: The classic blend of fresh dark fruits which have been infused with a cool, menthol hit. Taste the refreshing blackcurrants notes on your inhale, leading to the cool Caribbean breeze and an icy menthol hit after taste.
I said: Catapult is lovely and minted but coming out with a nice sweetness that keeps on giving and lingers long on my palate. The initial hit is a little bit subtle and not overpowering. The menthol is refreshing that not taste like cough sweets. It is a perfect combination of dark fruits and berries. If you like berry menthol, you will love this!
Vampire Vape Koncept Blood Sukka Shortfill 50ml
---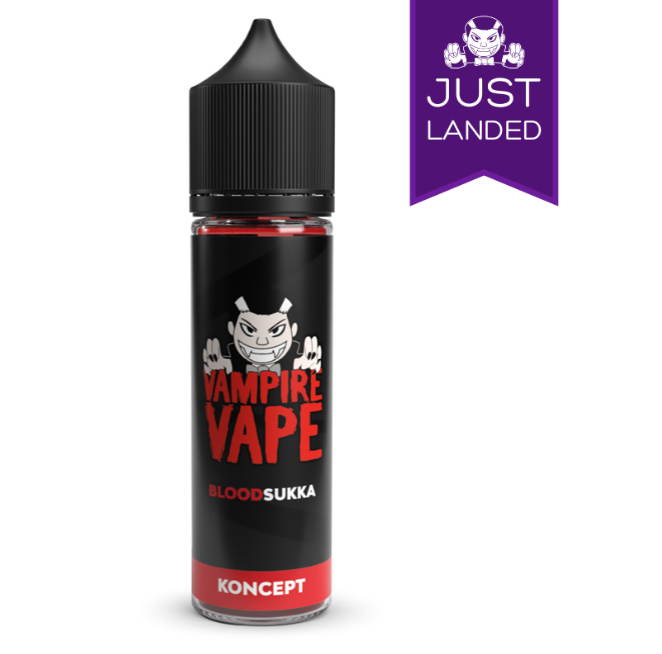 They said: Blood Sukka is a fantastic smooth vape that jam-packed with flavour to excite and delight and comes with a different amazing red colour. This tasty perfectly blend of berries and red fruits give way to a cooling menthol, eucalyptus, and aniseed that gives it one hell of a bite.
I said: On the first inhale I got a subtle taste rather than overwhelming and exhale is a sort of cherry with the ice. It is such an amazing flavour so moreish can't get enough of that beautiful cool fruity taste with a lovely spot on aniseed menthol twist. If you love cherry tunes or old fashion cough syrup, then you will not disappointed with this.
---
The Vampire Vape New Koncept Range is an absolutely delicious collection of e-liquids.
Heisenberg remains my number one choice, every time there's a slightly different that offers a better grape flavour. If your tastebuds are getting bored of current e-liquid or just want to try something new, trust me, the Vampire Vape New Koncept Range won't disappoint you.
Now you can get 2 of these shortfills for only £17 at Newvaping.
Have you tried any of Vampire Vape Koncept juices? Kindly let me know in the comments!