Product Intro

Appearance

Performance and Flavours

Battery Life and Puffs

Pros & Cons

Verdict
---
Elf Bar Cigalike Disposable Vape is an upgraded version of the cigalike e-cigarette with its outstanding flavours and aesthetic appearance. Keep the sleek and cigalike shape, the Elf Bar is constructed with white solid stainless steel.
It not only resembles a cigarette but also can be likened to a pen. It is hard to imagine how the ElfBar team squeezes 1.6ml e-liquid into this slim bar. With a 280mAh battery built in, each bar can deliver up to 500 puffs.
You can enjoy an authentic MTL vape experience through it. The cigalike disposable vape offers 20 flavours including drinks, fruits, and lemonade. Additionally, every flavour is labeled with different colors and numbers on the surface of the bar.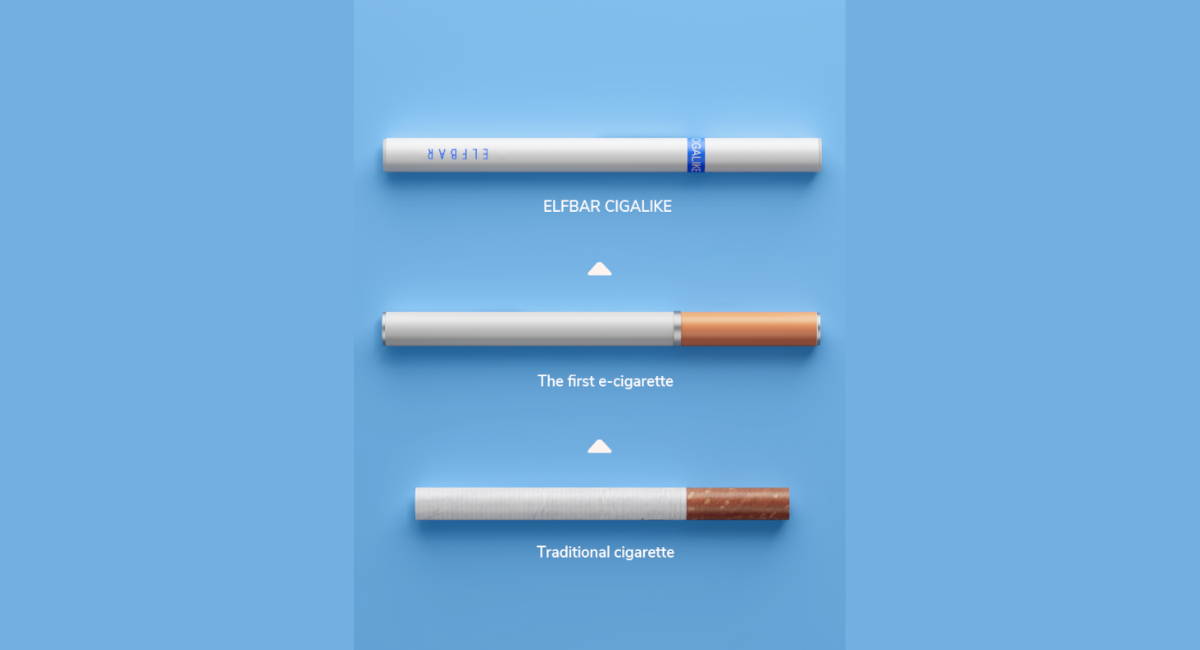 FEATURES:
Elf Disposable Vape

Cig-like disposable vape

Slim, Lightweight Build

Inhale Activated

MTL Vaping

Multiple Flavours
SPECIFICATION:
1.6ml Of E-Liquid

17mg Nic Salt

Diameter: 9.2mm*116.7mm

20 trendy flavours
---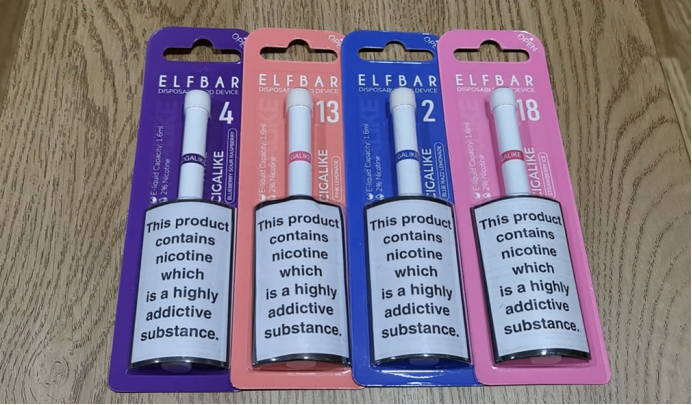 This time I got four ElfBar Cigalike disposables. Tore off the wrapping paper and took out the Cigalike device, it is pretty compact and mini. You can play it with your fingers like cigarettes and place it into the pocket.
There are two silica gel plugs to protect the top and the bottom. After removing the plugs, you can see a small air hole on the bottom and a drip tip on the top. The whole device is well-built to withstand drops and falls, which makes it a comfort to carry around.
---
Its name is so charming to my pink heart. Adding that I like lemonade so much, it is no doubt to grab it in my hand.
It is an excellent mixture of mature berries and tangy lemonade. When I took some drags, the vapour is full of the sweet notes of mouthwatering berries, giving me an icy throat hit and coolness on the exhale.
If you love berries with a hit of ice, I absolutely vote for it.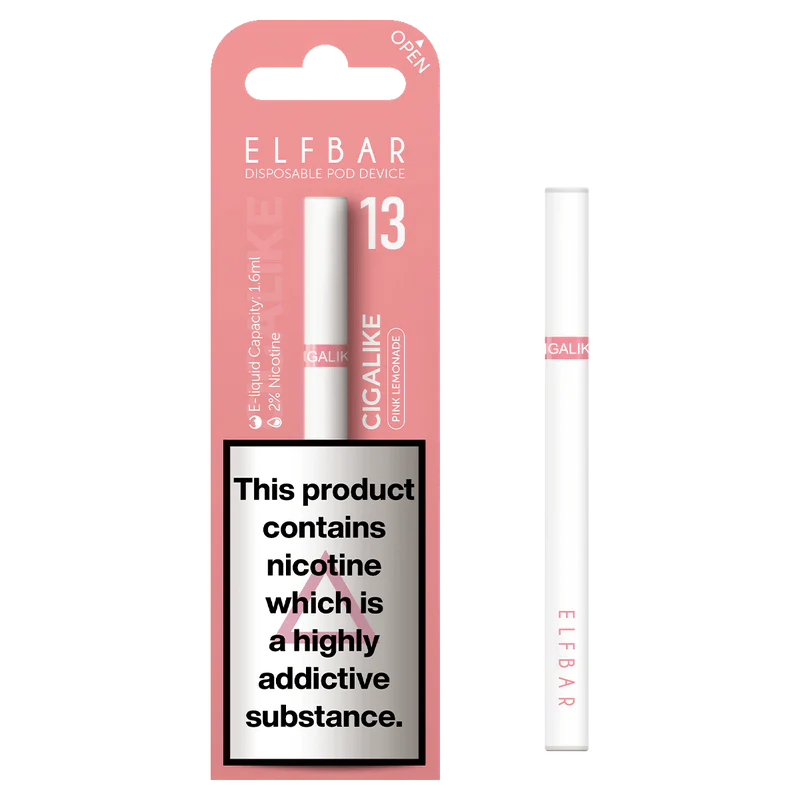 This is a kind of flavour that has won many vapers' love. Its profile contains blueberry, lemonade, and ice. I really love the strong taste of citrus, even though the sweetness of blueberry is somewhat drowned out by the citrus.
The gust of ice on the exhale is more menthol than the original ice. It strikes a balance between the lightness of ice and the sourness of the citrus.
If you don't put great value on the berry aroma, this vape deserves your try.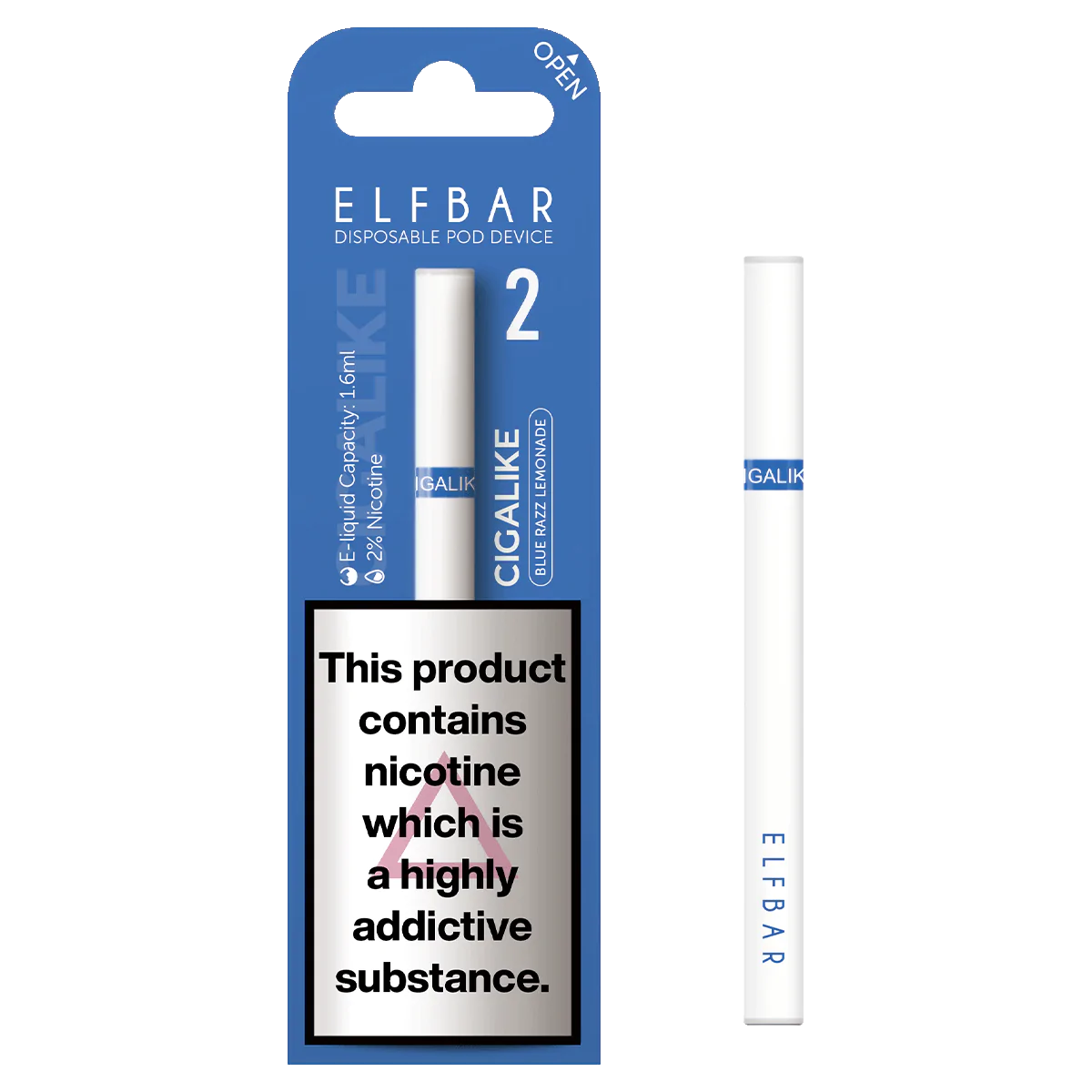 When it comes to the berry genre, strawberry is the top one on my liking list. When I vape, a burst of juicy and sweet strawberries dominates my taste buds.
In addition, the flavour layers a blend of refreshed ice, which gave me a clear mind. The sweetness does not contain sugary undertones, it is very natural.
It is one of the best sellers among Elf Bar products. I feel it should go to a complete feast of berries. Fewer people will say no to berries. When I hold the vapour in my mouth, I got a beguiling taste on my tongue.
The richness of candy-like blueberries and piercingly tart concoction of raspberries fuse together, which can chill you all day.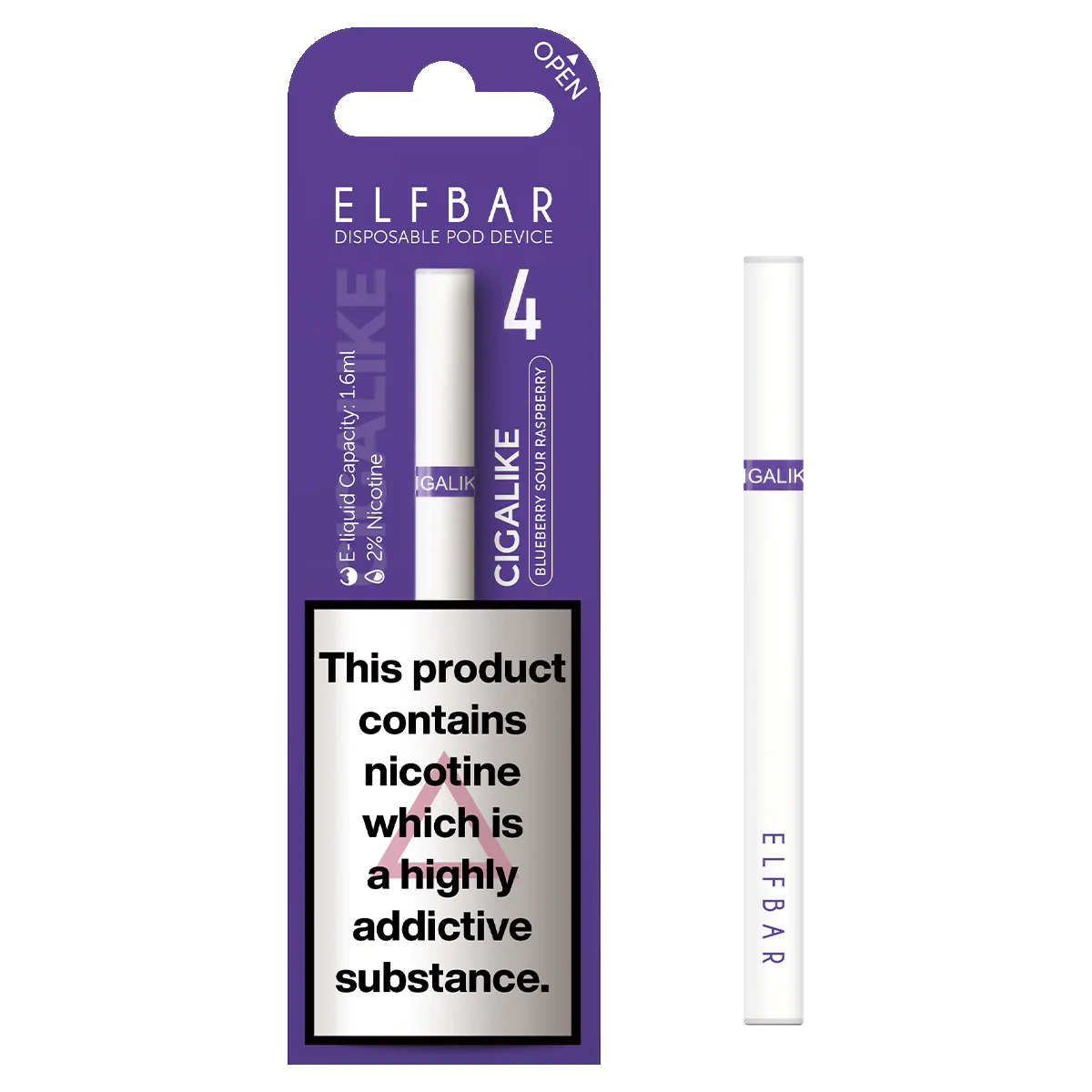 Taking the low battery capacity into consideration, I thought it may last long for a whole day, but it did it. The Elf Bar Cigalike disposable vape gives me a vape experience for around 6 hours.
During the last half hour, I can realize that the power became weak but the whole performance for flavour and vapour production still keep in a mediate condition.
As the anticipation shows, you are likely to acquire 400-500 puffs regardless of its 280mAh battery.
---
+ Beginner friendly
+ Easy to use and carry away
+ Zero maintenance
+ A wide range of flavours
- Bigger cost in the long run
- Not eco-friendly
---
I should state again, it names right for cigalike. What's more, it features a range of great flavours in comparison. If you are a first-time switcher, the MTL inhalation and the 17mg nicotine strength are good for your adaptation.
The Elf Bar Cigalike is best suited for vapours who love simplicity and a traditional cig-like shape.
---