There is no denying that Elux Bar is a top-ranked and famous e-cig brand. The Elux Legend 3500 Puff Bar is one of their finest vape devices, winning a ream of people's love.
Now I would like to try its 0mg disposable vape to take a break from nicotine vaping. If you wonder how it is, just read it ahead.
---
Product Intro

Appearance

Performance

Flavours I Tasted

Battery Life

Pros & Cons

Verdict
---
The Elux Legend 3500 Puffs Disposable Vape 0mg means zero nicotine inside of the gear. So it is not suitable for vapers who want to switch from nicotine vaping to non-nicotine vaping as well as an ideal choice for taking a break from getting too much nicotine.
Theoretically, without nicotine, the flavour is still well vaporised, even more, good than the nicotine vapes for the reason that there are fewer ingredients in the vape juice.
The Elux Legend 3500 Disposable Vape 0mg is a pen-like vape, small and compact. It is convenient to vape on the go. The Legend kit is powered by 1500mAh built-in battery and prefilled a 2ml e-liquid, which allows you to go straight out of the box and requires zero maintenance. You can draw it to start vaping. There are over 50 flavours for you to choose from, including fruits, beverages, candy, ice cream, mint, and lemon blends.
Flavour: 50+ flavours
FEATURES:
Inhale activated

Portable and stylish

MTL vaping style

Up to 3500 puff

1500 mAh Internal battery

0mg nicotine strength
---
The Elux Legend 3500 Disposable 0mg is packed in a small box that labels an authentification note for you to identify whether it is real. I opened the Apple Sour one at first. It comes in a green fading colour from the bottom to the drip tip, beguiling and charming.
There are brand words, puffs, flavour, and nicotine strength well printed on the body. The Elux Legend disposable device is designed with a rectangular columnar shape with a slightly convex roundness, which is good to grip in hand. And its weight is light enough to carry around.
---
Time to vape, I take a tight drag and exhale a small amount of vapour, which wore out quickly. It is a kind of stealthy vaping, not limited to some places. A bunch of sour apples lingers on my taste bud, I really like it. The flavour is enchanting and not sick, just relax and enjoy it more.
---
As I mentioned below, when I inhale, a rich sour apple taste comes along with the vapour hit on my mouth, and exhalation also carries a bit of sweetness and sourness. Drag more, the flavour is more decent. If you don't like the sour taste, you can skip this flavour.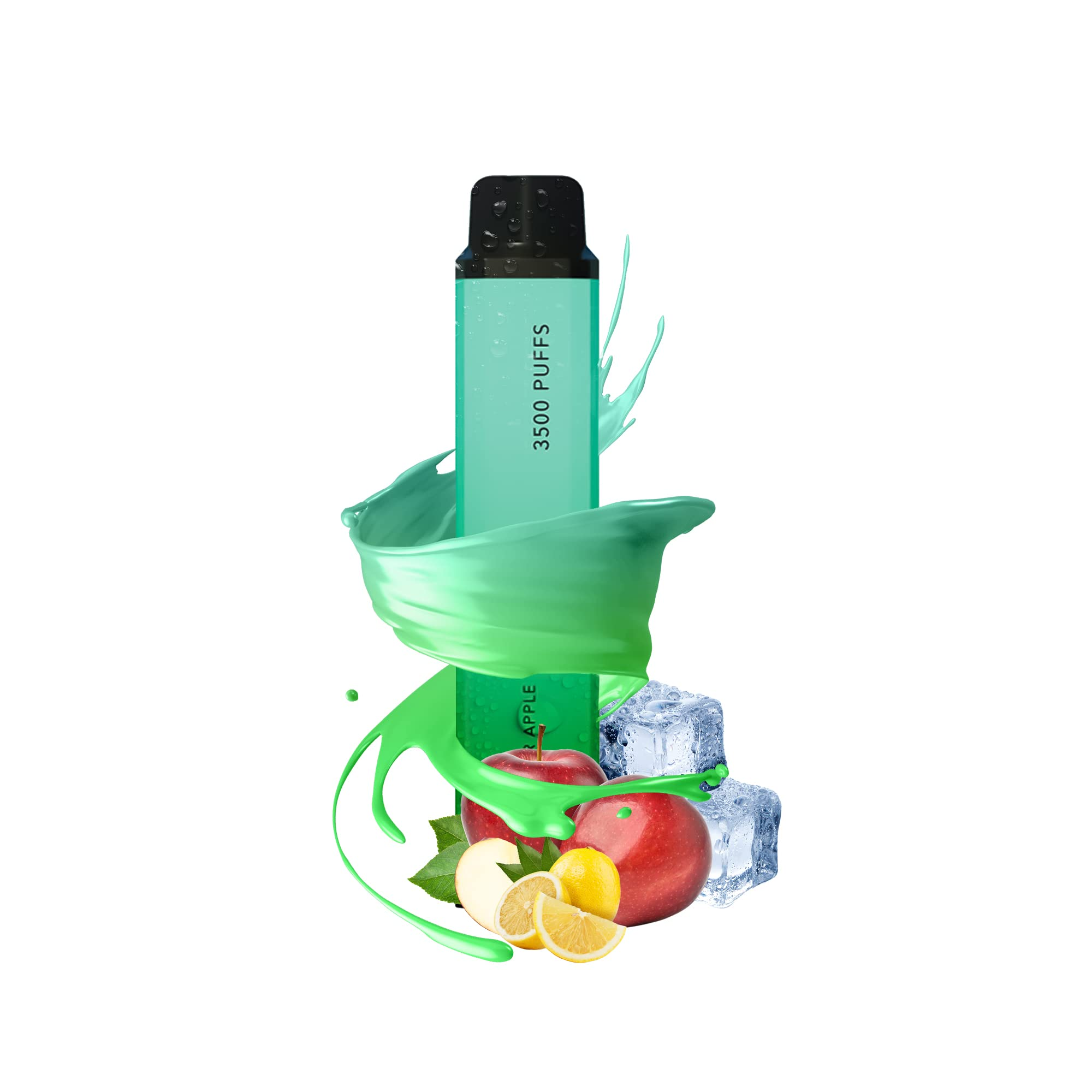 It is a classic flavour that is popular in this Elux Legend collection. Yeah, love comes from nowhere. It is pretty nice. When I vape, the sweet note of blue and purple berries exploded with a sharp interference of menthol and aniseed. The vapour is very fresh, not easy to be tired of this taste.
I don't know what's going on with my tongue. I feel this flavour is more like watermelon. It is also a sweet base. I shared it with one of my friends, and he somehow agree with my view that seems like a sweet melon. If you love the melon taste, this vape deserves to have a try.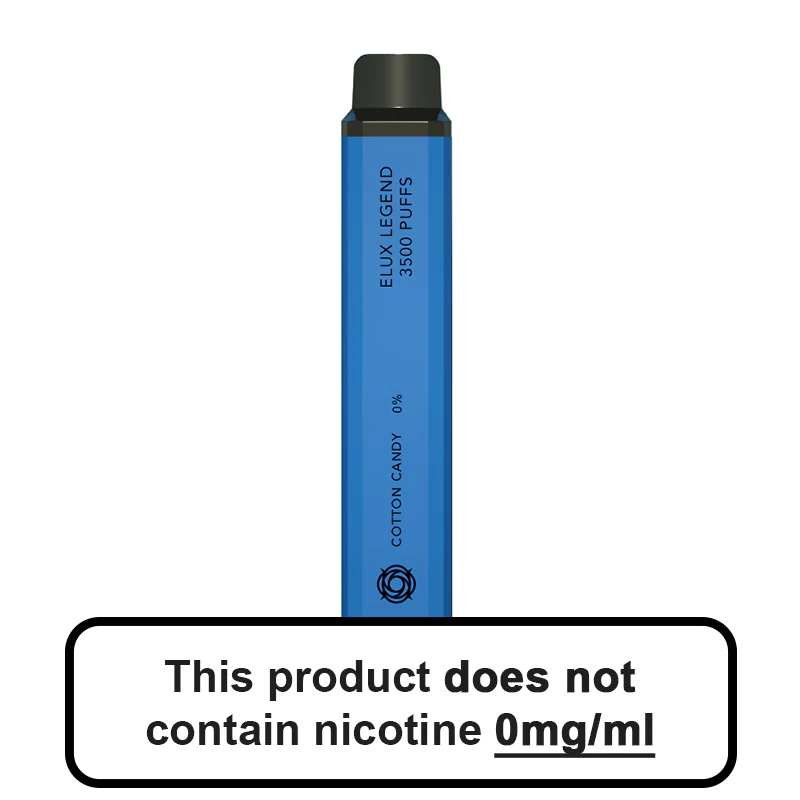 I know it is a Red Bull blend. I expect its taste. It delivers me a fizzy, sweet, and refreshing feeling throughout my vaping. Like drinking a typical Red Bull, it is tantalizing and amazing. Instead of a liquid form, it went through my taste bud in a steam form.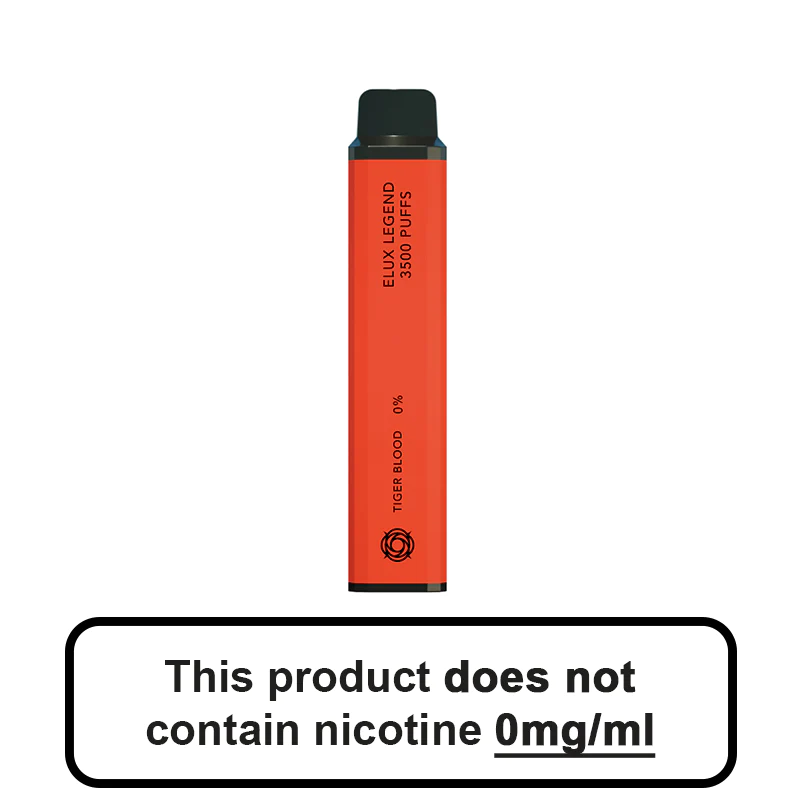 When it shows to me, I feel slightly puzzled because it's a concoction. It is one of the most exotic flavours I tasted. I took some puffs, there is not much strawberry aroma out there, I can feel the sweet blend of peach enter my tasting palate, with a kickback of fresh lemon. If you get yours, you can further figure out whether it contains strawberries.
---
I'm not a heavier vaper. I already vape with my Sour Apple Elux Legend 0mg for four days, and it still remains puffs for me. Therefore, I guess that the Elux Legend possibly can support sufficient puffs as it says. Considering that Elux Bar is a trustworthy company, we may take ease at this point.
---
+ Wide range of flavours
+ Easy to use
+ Long battery life
- Not environment-friendly
---
The Elux Legend 3500 Puffs Disposable Vape 0mg is a good option for non-nicotine vaping as there is a wide range of delectable flavours for you to choose from. It is also used easily and can be carried around.
What's more, the big capacity of the battery ensures you a long vaping journey, no worrying about frequently changing a new one.
---