Finding the right e-juice is one of the most important steps of vaping. At the very beginning, there are limited flavours like menthol and tobacco that you had to choose. Today, no matter what you preference is, there is always a perfect vape juice that is waiting for you, from dessert-like taste to mouth-watering fruit. This post will offer a list of the best vape juice UK, which is based on the reviews and feedbacks.
Naked 100 Cream Naked Unicorn Shortfill E-liquid
---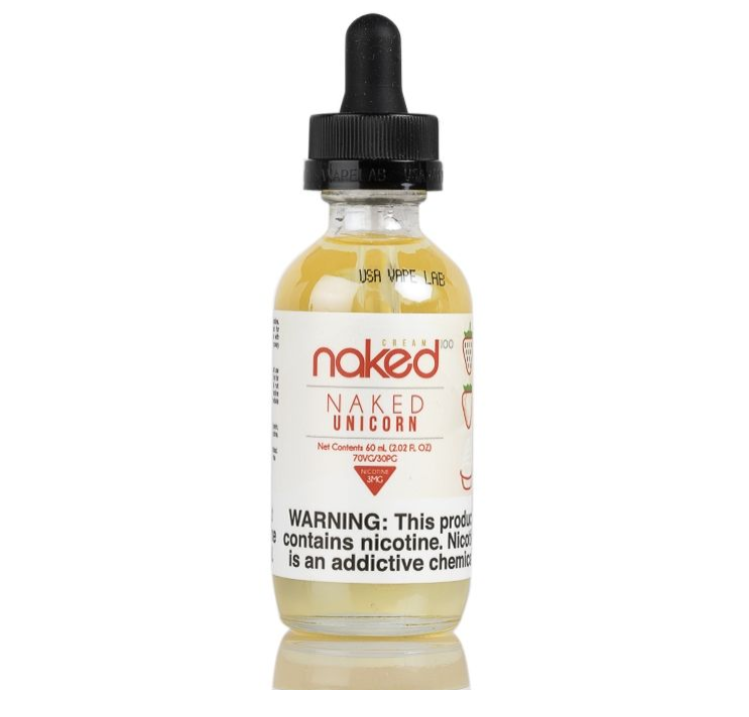 Nicotine Strengths: 0 mg, 3 mg, 6 mg, and 12 mg
PG/VG: 30/70
Size: 50 mL
Naked 100 is one of the most popular brands that offering 38 amazing flavours. Today we are going to talk about their Cream Unicorn Shortfill E-liquid, one of the better and mellow strawberry cream juices out right now. It is a solid juice that offers up the fruitiness you know and love.
On the inhale, it hits the right notes that gives a smooth and ample candy-ish strawberry flavour. On the exhale is a well balanced and pleasant strawberry cream that lingers on the palate, sweet but not cloying. Mixed with artificial strawberry, it features more of a strawberry syrup taste that almost like a buttery, caramel taste with a hint of strawberry. It would be awsome to vape on a beautiful summer day.
Dinner Lady Lemon Tart E-liquid
---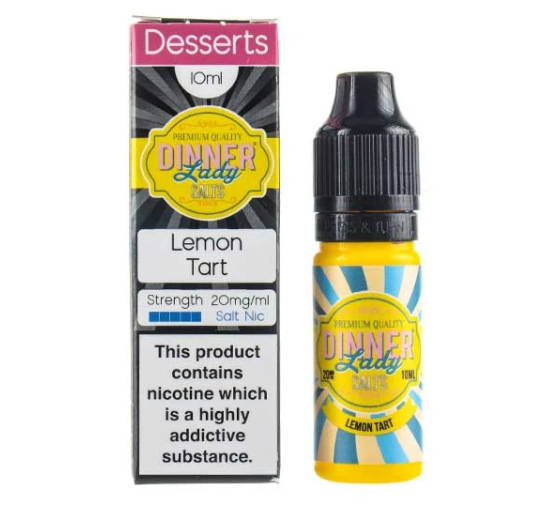 Nicotine Strengths: 3 mg, 6 mg, and 12 mg
PG/VG: 30/70
Size: 10mL
Dinner Lady's Lemon Tart, featuring rich and distinct flavour, immediately grabbed the attention of vapers around the world since released in 2016. It combines sweet yet bitter notes of meringue with a butter biscuit crust, providing crisp, clean, and sharp lemon curd.
It is a genuiely premium lemony and savoury e-juice. Both inhale and exhale provide you with a wonderful vaping experience! It tastes just like mum's perfect lemon meringue pie, not too sweet and a bit like buttery warm popcorn, perfectly balanced the rich shortcrust pastry and a delightfully sweet yet tangy lemon filling. It is perfect for those who love a fresh lemon tart!
Vapetasia Killer Kustard Shortfill E-liquid
---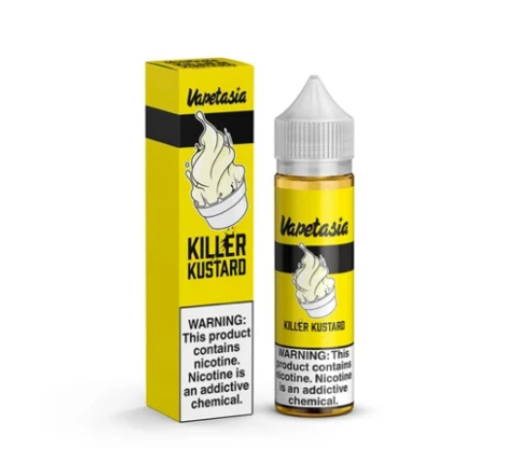 Nicotine Strengths: 0mg
PG/VG: 30/70
Size: 50mL
Vapetasia, based in Las Vegas, is one of the biggest E-juice manufactures on the market. Killer Kustard, an award-winning dessert vape, is a world-famous luxurious vanilla custard flavour E-juice that delivers authentic tastes.
On the first intake, a vanilla kind of butterscotch taste hits you, with silky smooth and sweet like pastry cream. It smells like flan but tastes more like a generic vanilla dessert than a custard, which can definitely help me saves on calories from deserts. If you are a custard lover, go and get this one!
Pacha Mama Apple Tobacco Shortfill E-liquid
---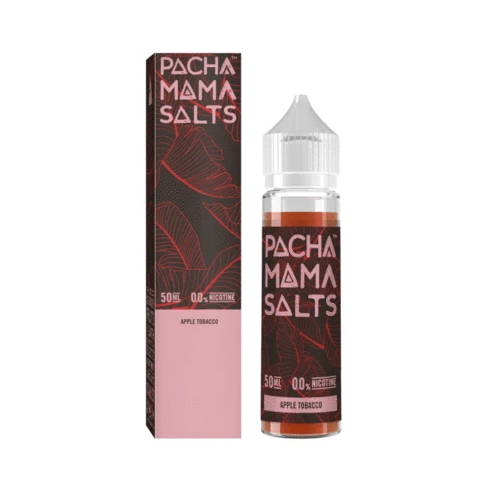 Nicotine Strengths: 0mg
PG/VG: 30/70
Size: 50mL
Pacha mama extraordinarily innovates the aromatic taste of bold tobacco with authentic juicy apple flavour. Apple Tobacco is an enjoyable tasty of freshly picked apples paired with generous tobacco, which will lift up your taste senses. A smooth balance of tobacco with hints of sweet apple also makes it a perfect E-Liquid for new vapers.
As inhale, the flavour of sweet red apples will linger on the palate, which tastes really like an apple that was picked from the farm and the freshly squeezed apple juice just put on the table. On the exhale, you will treat the smooth tobacco that combines with a bit sweet apples flavour to satisfy your taste buds.
Charlie's Chalk Dust Wonder Worm Shortfill
---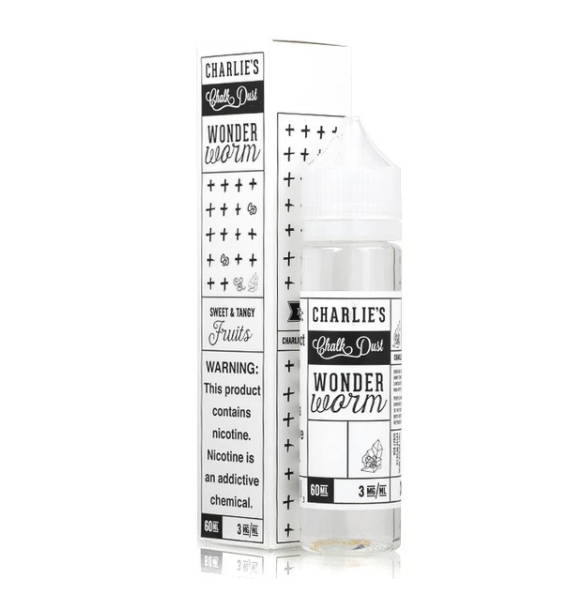 Nicotine Strengths: 0mg
PG/VG: 30/70
Size: 50mL
Charlie's Chalk Dust is another famous American based E-liquid producer, which creates nine incredible flavours. Wonder Worm Shortfill E-liquid features a harmonious mixture of sweet and tart that bursting with the amazing flavour of crystallized gummy worms dusted with tart powder.
From the first intake, it really does tastes of kind of blue raspberry and sour gummy worms. It actually smells like delightful citrusy and has a sour aftertaste and subtle sweetness on the exhale. The sweet and sour flavour tastes like candy flavour, which takes me back to the childhood that picking out my favourite sour gummy bears from the convenient store. It is a great option for those who enjoy sour gummy candy.
Nasty Juice Slow Blow Shortfill E-Liquid
---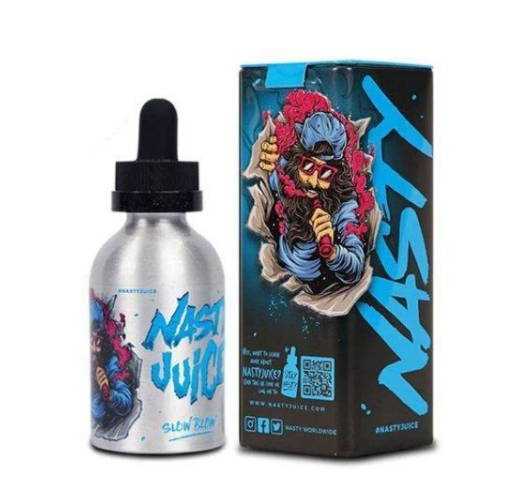 Nicotine Strengths: 0mg
PG/VG: 30/70
Size: 50mL
Nasty Juice is a popular Malaysian vape juice manufacturer, who have been making many decent E-liquids for vapers. Slow Blow by Nasty Juice provides a gorgeous flavour of pineapple layered with lime soda that will definitely satisfy your taste sensation with its freshness and makes you want more!
This juice is extremely smooth to vape. I can find an enjoyable ripe-tasting pineapple juicy with subtly mint that backs it up, which taste on the palate that makes you crave more gummy bears. It turns out to be such an awesome unique flavour not funky or overpowering that you should have a try.
Twelve Monkeys Kanzi Shortfill E-liquid
---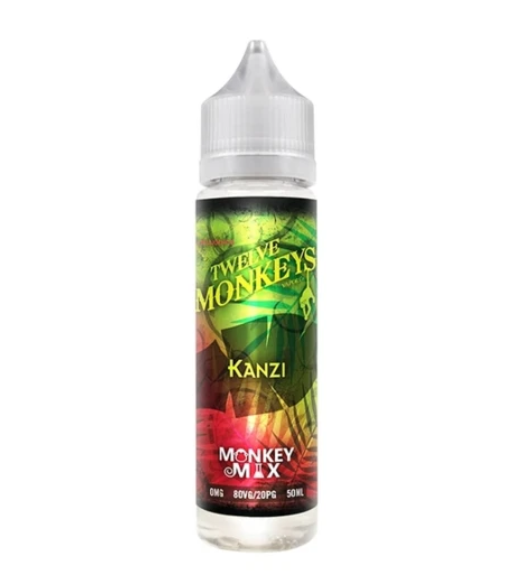 Nicotine Strengths: 0mg
PG/VG: 20/80
Size: 50mL
Twelve Monkeys, based in Canada and won many awards, is one of the most popular premium e-liquid manufacturers around the world. Featuring a delicious mix of enlivening watermelons and ripe strawberries, Kanzi is delicately bursting with a hint of kiwi that takes you to the cool Caribbean journey.
This E-juice tastes really nice candy flavour that comprising of strawberry and watermelon and kiwi. Inhale offers a sweet strawberry flavour, exhale is like a jolly rancher watermelon like having a spoon full of sugar but not overly sweet. The kiwi really stands out that makes it a perfect ADV for a nice tropical vibe.
Wick Liquor Boulevard Shortfill E-liquid
---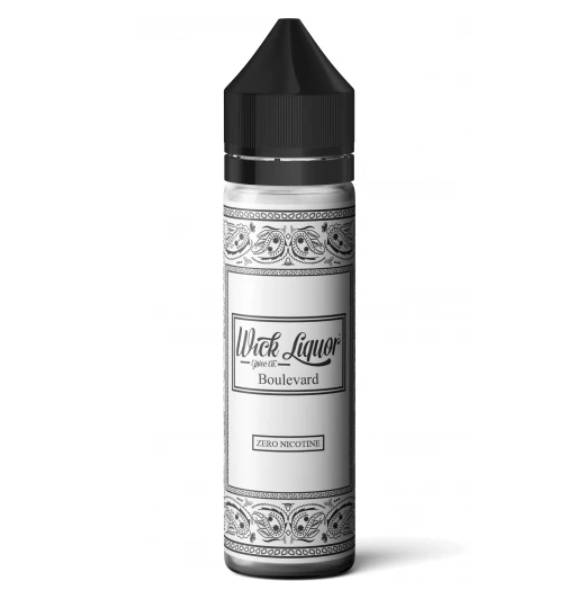 Nicotine Strengths: 0mg
PG/VG: 20/80
Size: 50mL
Wick Liquor is a UK based E-liquid manufacture that offers a gorgeous line of fruity juice. The Boulevard Shortfill E-liquid from Wick Liquor is known as "Malibu loganberry and mixed fruit punch".
This light and fresh juice feature a delicious combination of fruit punch that tastes like some kind of loganberry cocktail. The Citrus hits on the first intake and then the mixed berries flavour coming out, leaving you an enjoyable fruity after-taste. The strong berry scent from the bottle also smells pleasant. It is an ideal choice if you love fruity vapes!
Zap! Juice Melonade Nic Salt E-liquid
---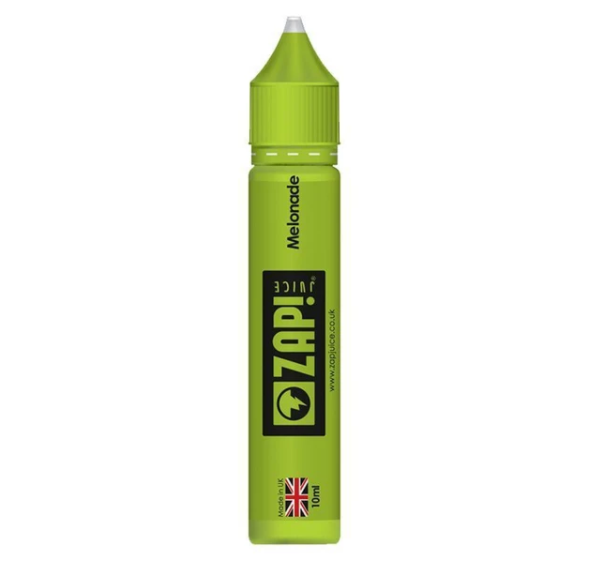 Nicotine Strengths: 20mg
PG/VG: 50/50
Size: 10mL
Zap! Juice is UK E-liquid brand that based in Manchester and is famous for their immense, rich tasting and extraordinary flavours. Melonade nicotine salt e-liquid features a soda blend containing hints of fruit and based on a zesty lemonade, containing fizzy notes, is complemented by a ripe-tasting melon.
What I'm getting here is a nice honeydew melon flavour, and the lemonade being a sort of secondary flavour. The lovely melon flavour has the subtle taste of eating a melon. It's not overpowering but strong enough to get a nice taste in your mouth.
Riot Salts Rich Black Grape Nic Salt E-liquid
---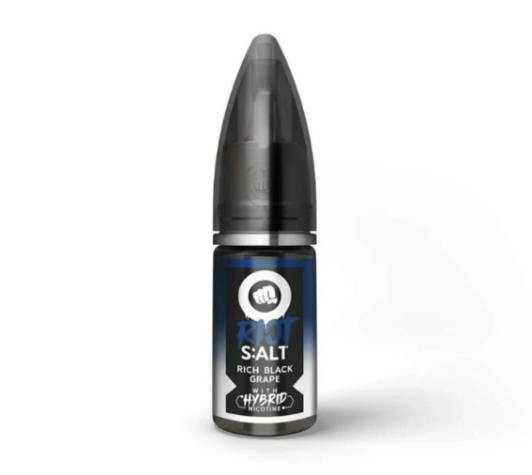 Nicotine Strengths: 5mg, 10mg, 20mg
PG/VG: 50/50
Size: 10mL
Riot Squad always stand at the forefront of making exquisitely E-juice that attract vapers to buy. This Rich Black Grape Nic Salt is one member from the Riot Salts range, a collection of bold and powerful flavours, with a slightly sweet and tangy aftertaste.
It is a lovely juice full of flavour that perfectly rich and satisfying for my grape living tastebuds. Rich black grape taste is delicious and vibrant and there is not a synthetic flavour. I do enjoy the splash of minty back flavour that offers a subtle cool effect and rather than being an overpowering ice menthol taste.
Finding the Best Vape Juice for You
Awesome E-juice features various forms and flavors so that they can meet different vaper who have their unique flavor profile. We hope that you learned something new from this conclusive best vape juice list on the market. And We love to hear you thoughts on the comments if you have tried one of them!