Entering this text "Lost Mary BM600 Disposable Pod" into google search, we may see a full-bodied sight of Lost Mary BM600 Disposable Pod. It is stylish and compact, you can completely hold it tightly with your palm. Lost Mary vapes have swiftly gained popularity among both experienced and new vapers. Love comes from nowhere. To figure out that, here is a review of Lost Mary BM600 Disposable Pod, including the basic information about this disposable pod, reviews on six flavours and a final review of its actual features.
---
The Basic Information Given by Lost Mary BM600
The Lost Mary BM600 pod is small and simple, you don't need to maintain or set it up. It contains 2ml of 20mg(2%) nicotine salt vape juice to deliver approximately 600 puffs when paired with a 550mAh integrated battery. Start your vaping by drawing on your mouthpiece.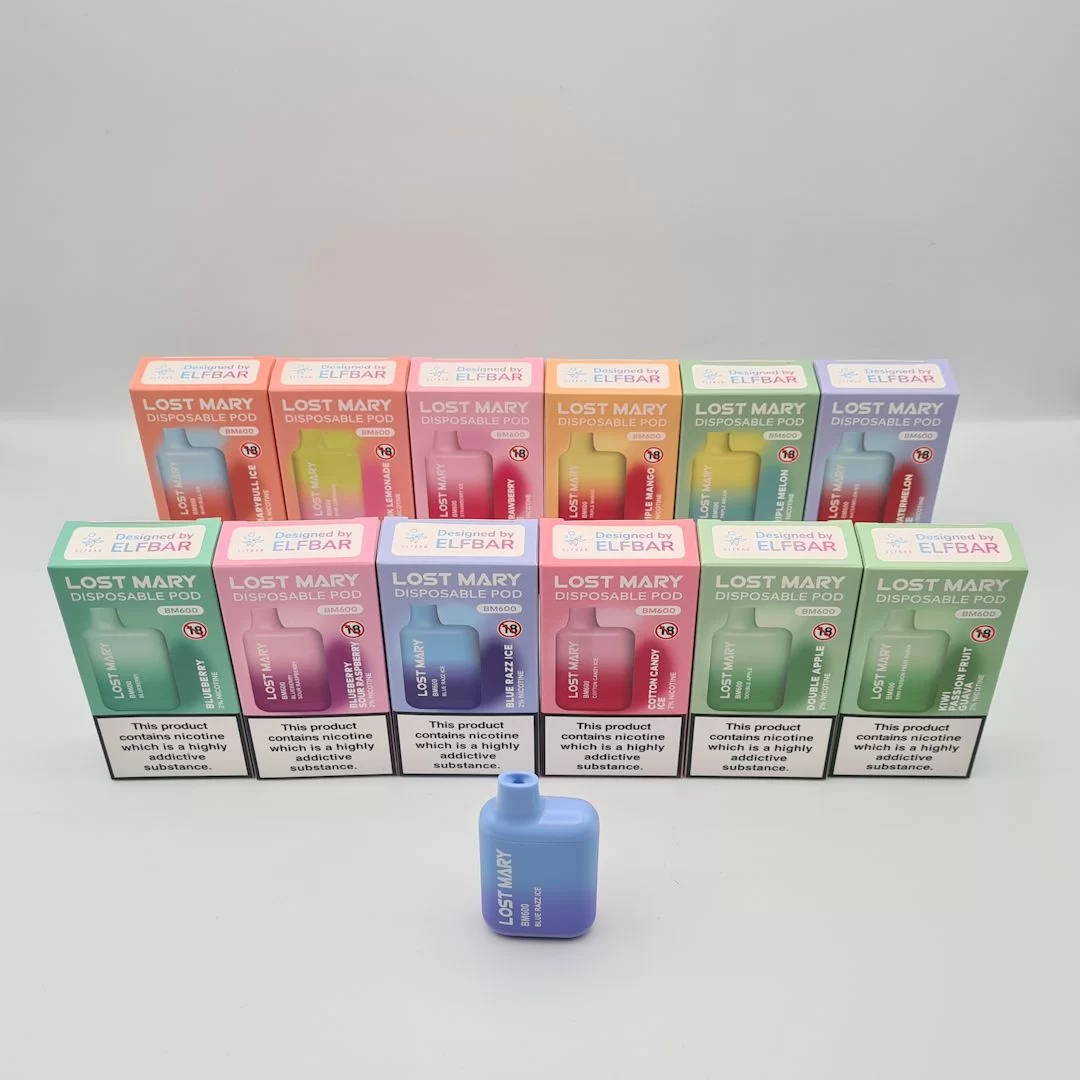 Beginner-Friendly Disposable Vape

600 Puffs - Outlasts 20 Cigarettes

Inhale Activated

Range Of Flavours

20mg Nic Salt

2ml E-Liquid
Size: 66 x 35 x 16mm

Battery capacity: 550mAh

E-liquid capacity: 2ml

E-liquid ratio: 50VG/50PG

Nicotine strength: 20mg (2%) salt nicotine

Puffs: Up to 600
---
1. Blueberry Sour Raspberry
When I start to inhale, one thing that makes me feel directly is the sweetness of berries. It will sweetly draw a good sketch on your palette. Slowly taste it further, there is a light cooling wind coming with the sweetness.
The sourness of the Raspberry and the smoother, relaxing qualities of the blueberry make a beautiful flavor mixing. They function as a cohesive unit well. The flavor endures the entire vape as well.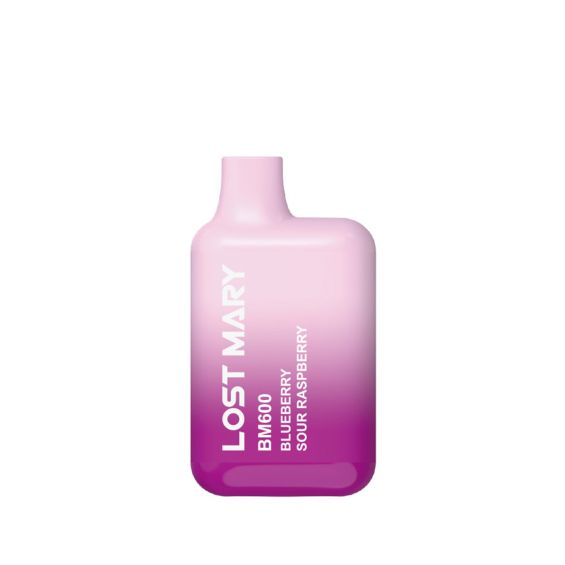 However, as is frequently the case, artificial sweeteners are widely accessible and occupy a central place. Some people will like that, while others might not.
Sweet, tart, and more than a touch cold, it is a simple sensation you can get from inhaling. The Pineapple Ice Lost Mary disposable pod delivers a tropical flavour and gives it an icy end.
The flavor of ripe pineapples is immediately apparent upon inhalation, and the layer of ice that appears during exhalation enhances the sweetness of the flavour.
Pink lemonade is a summertime classic and is typically served directly from the pitcher into a tall glass. it is a well-liked option all year round, so you can stop worrying about the weather. In this soda-inspired combination, the sour and tart lemonade is given a sweet finish by lingering raspberry overtones.
It has a more juicy composition as well, and when the cooling inhalation is added, it does have a very refreshing appeal. Even though there is still an excessive amount of sweetness taking up much of the flavor experience, the sourness of the fruit somewhat balances it out.
As the icy coolness of the vape builds up during inhalation, the bitterness becomes more apparent. Watermelon Ice is the perfect summertime companion because it is sweet, chilly, refreshing, and flavorful with fruit.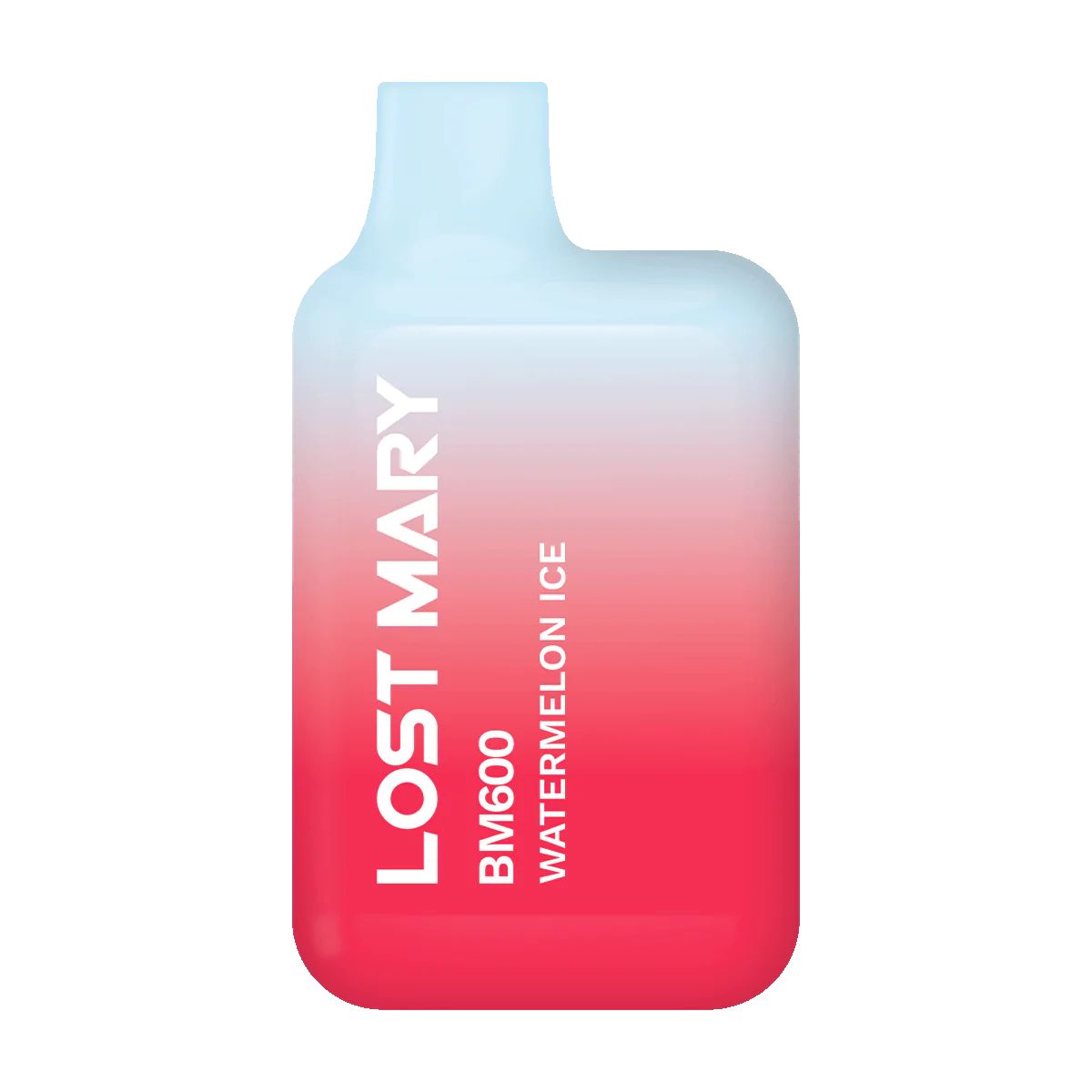 5. Kiwi Passion Fruit Guava
It's challenging to balance the flavors of three different fruit varieties, and the Kiwi Passion Fruit Guava Lost Mary demonstrates once more how knowledgeable the company is about mixing drinks. The notes of passionfruit and guava give this vapor a sweet beginning, while a coating of sour kiwi on the exhale sharpens it.
With its luscious, almost creamy, undertones, The Triple Mango Lost Mary disposable pod doesn't just double up on exotic fruit flavor—it triples it. There is a dense mango flavor throughout your vape. You're in luck if you want simplicity and love mango, it is a perfect choice for you.
---
Final Review of Its Actual Features
The Lost Mary disposable pod is rather pocket-friendly. When you are going to have a go-on vacation, you can just slip it into your pocket.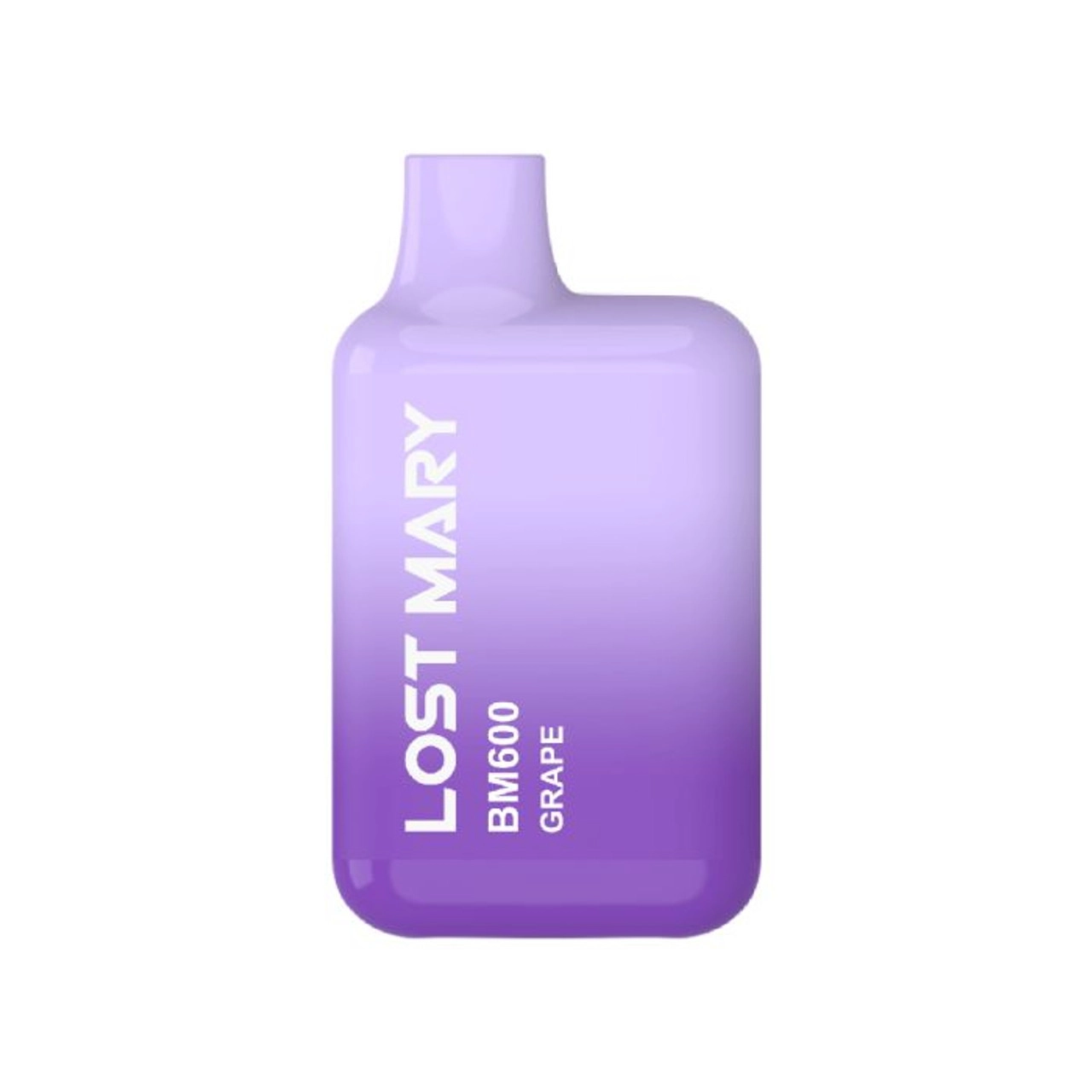 From the flavours tested, it is found that fruit tastes were all as usual vibrant, energetic, and popping. No worrying about getting a sick and unpleasant vape experience, its flavours were not overridden by the artificial sweetener like others.
Cloud creation is comparable to that of cigarette smoke and disappears quickly into nothing. For instance, you may not disturb others when vaping in your workplace.
In my view, it offers a classic Mouth to Lung (MTL) vape, which mimics the feeling of smoking. That's friendly for new vapers. When I inhale, the airflow comes from the base of the Lost Mary disposable pod and a blue is lighting throughout my vape. If someone prefers discreet vaping, it definitely will be your adorable disposable pod.
Lost Mary tells the truth. It can be used for lasting around 600 puffs. I enjoy a continuous vaping experience for 9 hours. Based on an average amount of 68 puffs every hour, I can't agree more with the 600 puffs claim.
What impressed me most, was that the flavour can hold up to the end of my last inhale, which differs from other vapes with a slight change of flavour and cloud production in the end. In addition, it will not be possible to get a dry hit because the battery fails and the blue LED will blink 10 times to notify you before that happen.
---
The Lost Mary BM600 disposable pod is relatively suitable for beginners. It features the designs of simple draw activation and a small body with zero maintenance. Besides, it creates a cloned amount of vapour same as cigarettes produce. For your refined palette, you can enjoy a fresher, smoother, and fragrant taste throughout the whole vape journey.
---