The efficiency of producing a new disposable vape by Elf Bar cannot be underestimated. I just reviewed AM600 recently, now Elf Bar launched a brand-new QM600 collection and it was flying off the shelves in stores across the UK!
I sincerely respect to Elf Bar team, they never stand still, and always keep their innovation of smart vapes for enthusiastic vapers. Without further ado, today, just take a look at this latest QM600 and see what it looks like!
---
Product Intro

Appearance

Performance and Flavours

Battery Life and Puffs

Pros & Cons

Verdict
---
The Lost Mary QM600 is still activated by inhalation, which is hassle-free and pre-filled with 2ml Elf Bar standard e-juice at 20mg nicotine strength. It is designed to deliver you approximately 600 puffs, outlasting 20 cigs.
As to the flavour diversity, there are 18 distinctive flavours for you to choose from. Every time Elf Bar releases a new series, which mean a novel flavour will be created. This time Peach Strawberry Waterlemon Ice vape is born.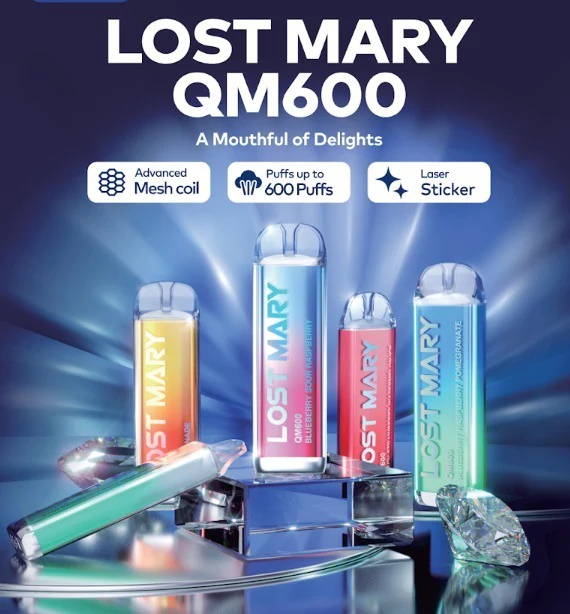 Beginner-Friendly

Compact to carry

Easy to use

Inhale Activated
2ml e-liquid capacity

20mg nicotine salt

600 Puffs – Outlasts 20 Cigarettes

18 unique flavours
---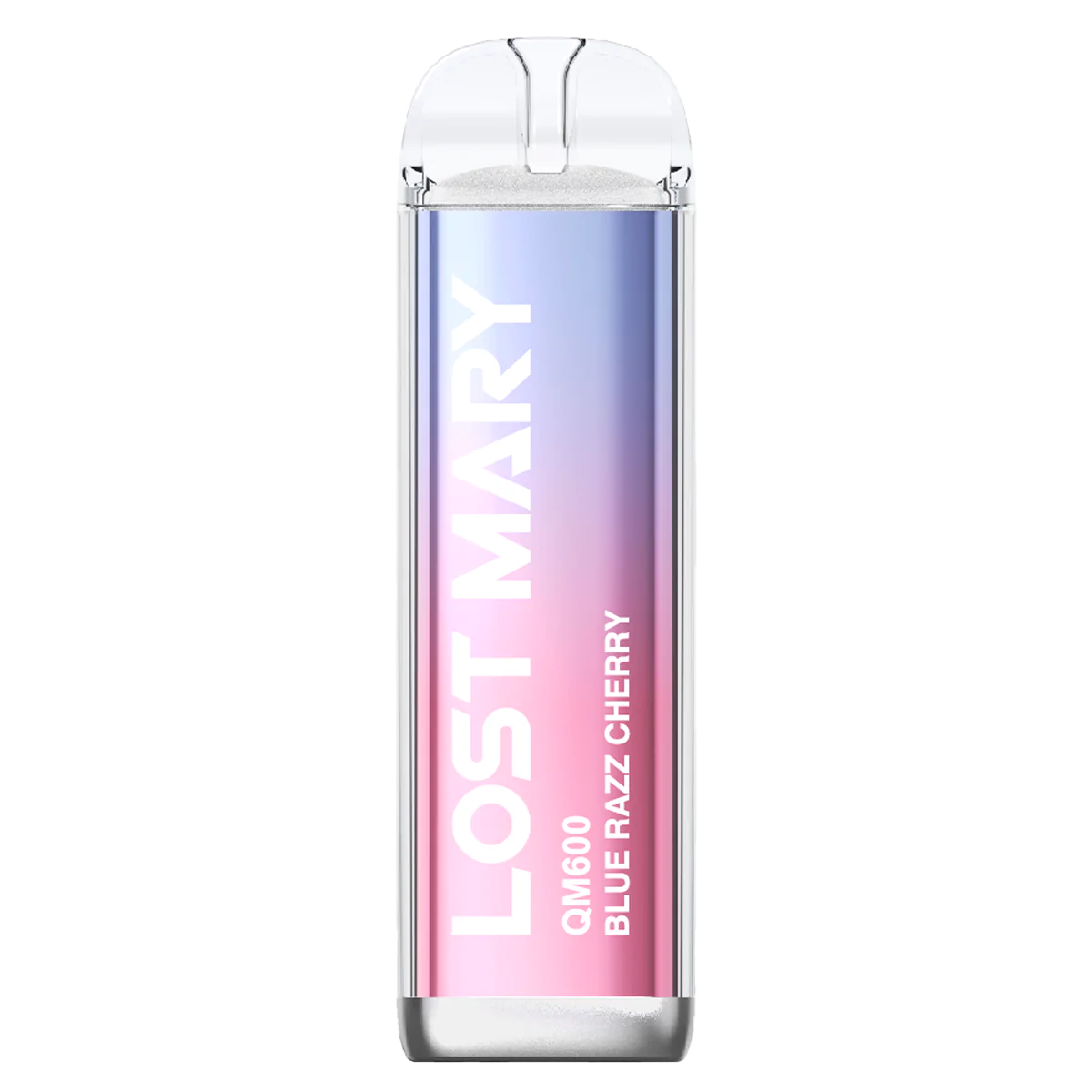 When I sew the QM600 at first sight, I unconsciously think of SKE Crystal Bar. Do you have the same feeling? The eye-catchy design is combined with a glassy transparent casing and a colour-gradient, making it a crystal-like body.
However, this QM600 is built much more slender and lightweight than other disposable vapes. Slide it into your pocket to vape on the go is a small piece of cake.
No worrying more about damages, since the vape pod is solid to withstand the squeeze in your pocket. But drops and knocks with another consolidated thing are easy to get exterior cracks.
Another bonus of its outer design should go to its mouthpiece, which is so flat it feels good on your lips.
---
Coils setting does matter about the flavour vaporization. One of the innovative points of Lost Mary QM600 lies in the mesh coil form.
Thanks to the mesh coil structure, the QM 600 disposable pen offers me a more stable vapour production. With the nicotine salt e-liquid housed inside, a smoother MTL(Mouth to Lung) inhalation is given to me.
Peach Strawberry Watermelon Ice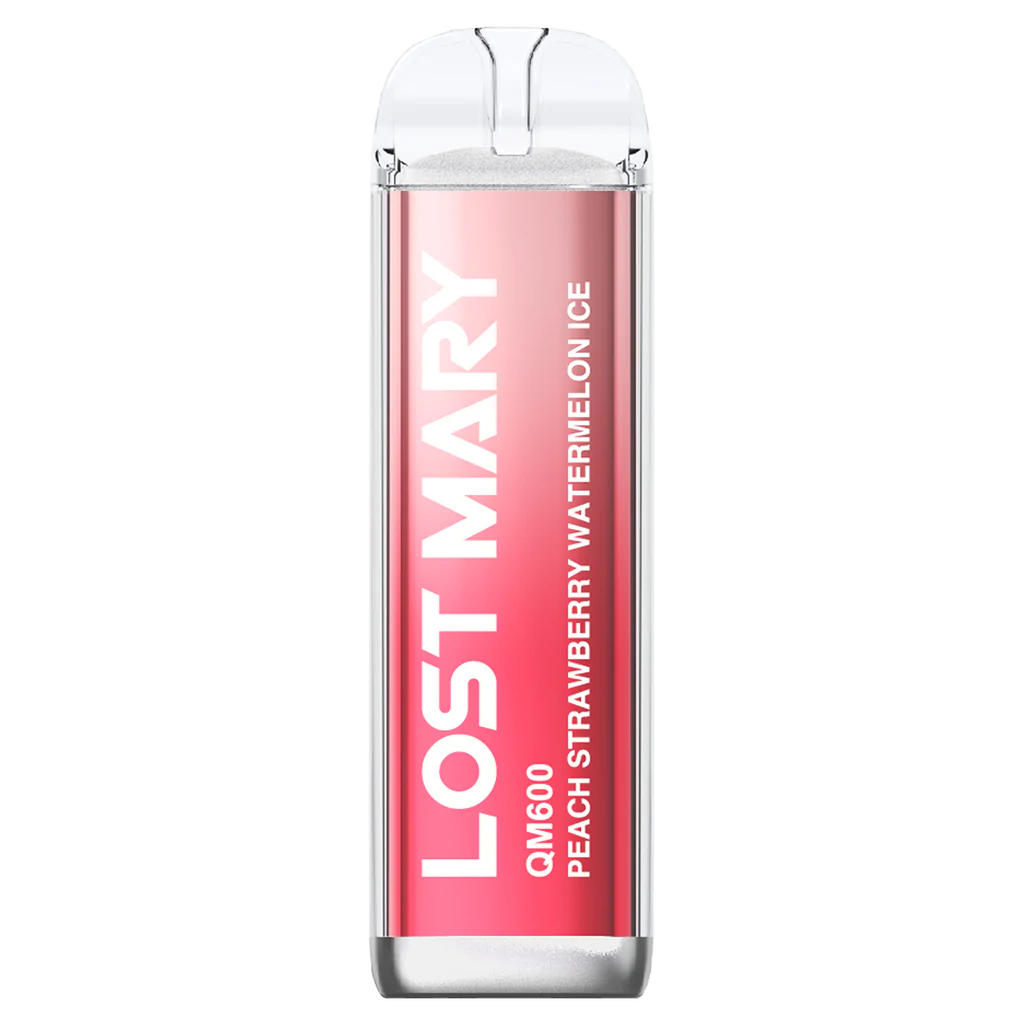 As the name suggested, it is a vape that blends with sweet notes. Crispy Peach fused with ripe strawberry and mouthwatering watermelon, these fruits are all adorable. The combination seems not to be weird.
When I drew at the mouthpiece, a rust of sweet vapour suffused my tongue with an icy wind kickback at my throat. I can recognize the aroma of peach, the candy-like watermelon. While the sourness from the strawberries is completely drowned out.
To be frank, I don't appreciate this vape very much as I am inclined to give preference to something a bit tangy. If you have a sweet tooth, this flavour is suitable for you.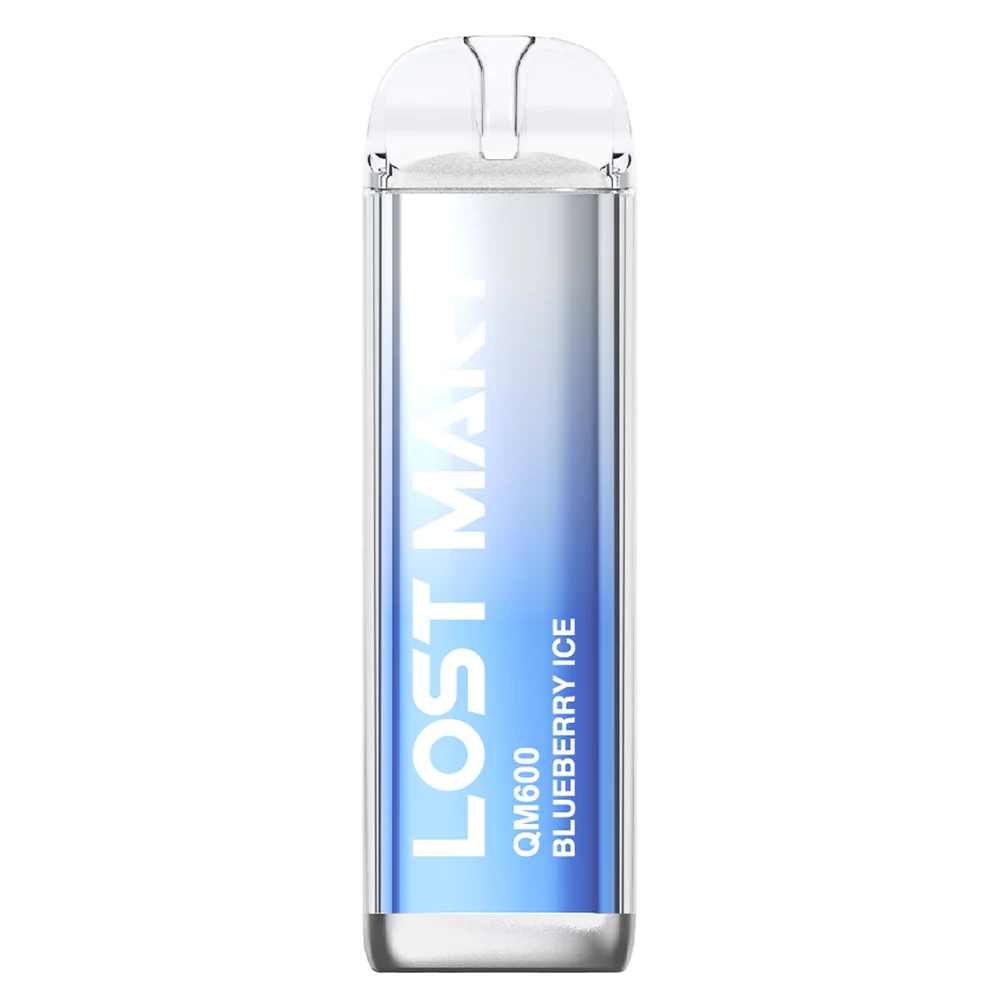 It is time for the blueberry freak. This flavour is an enchanting flavour for many vapers.
The juice blueberries are fully intensified by the mesh coil. The richness of sweet taste and lightness of tartness lingers in my mouth, with a refreshing icy wind of lemon simulating my throat.
I really love this feeling. The flavour is still incredible as its predecessor.
Blueberry Raspberry Pomegranate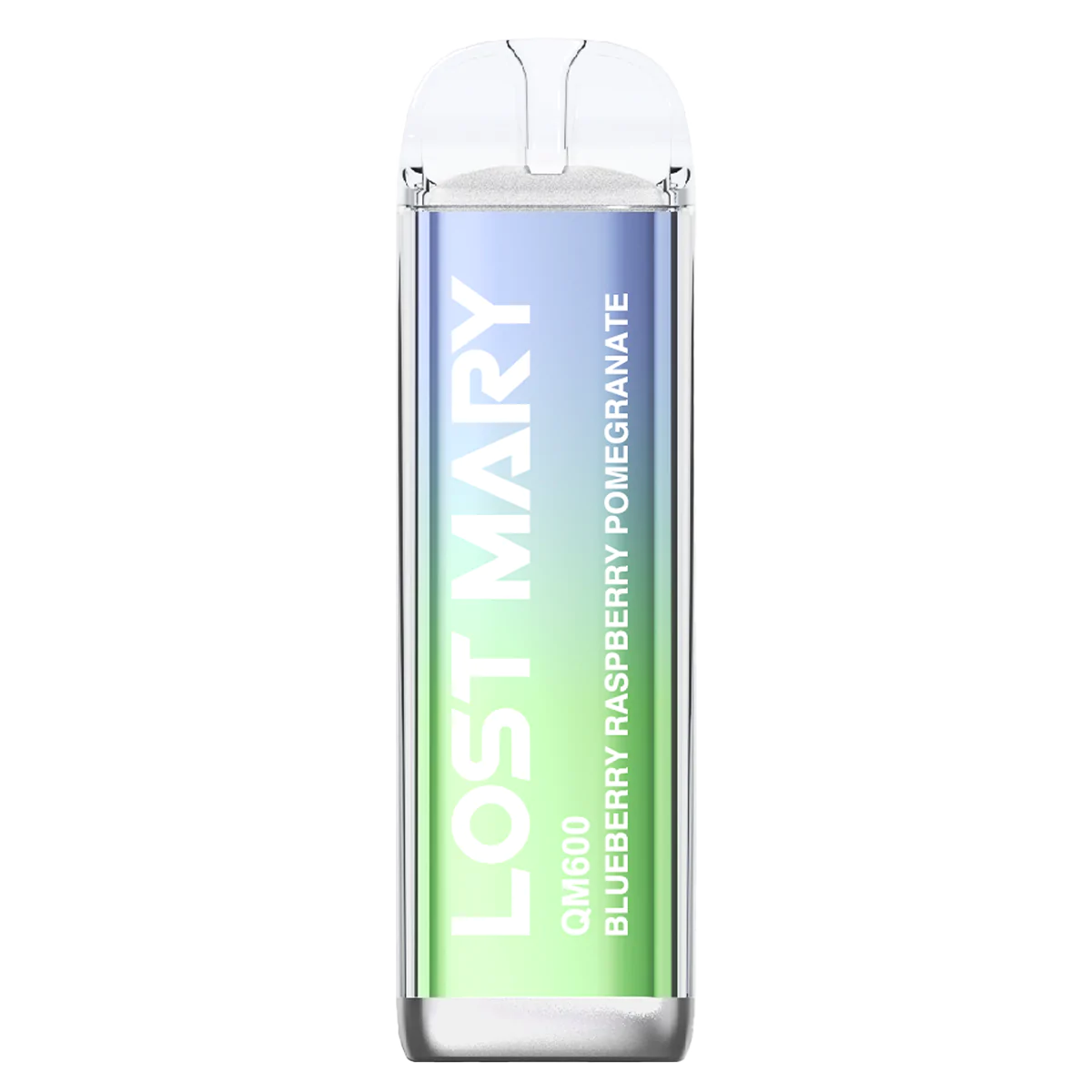 Pomegranate is hardly to be acted as a component of a disposable flavour palette. This mixture is amazing when the Elf Bar team put the flavour-rich raspberry and tangy pomegranate.  
it layers the taste of blueberry with a sharp raspberry note. These juicy-tasting berries are complemented by a tangy pomegranate flavour to finish. Each puff combines a tart raspberry flavour with a sweet blueberry flavour that graces my taste buds. A gust of acidic pomegranate finishes off this juicy-tasting fruit.
Make sure that you love sour and sweet tastes, then this vape can be present in your shopping cart.
---
Each drag can be present with great vapour and flavour even till the last moment. I finished a Blueberry Ice vape within two days. The Lost Mary QM600 can deliver roughly 620 puffs. Hence, do not need to be anxious about the battery life.
---
+ Beautiful design
+ Slim to hold in hand
+ No prior vaping experience is required
+ Unrivalled flavour performance
- Not good for the environment
- Lavish in the long run
---
Elf Bar always is excellent at creating outstanding disposable vapes for us, counting from the Elf Bar 600 to this Lost Mary QM600.
The Elf Bar Lost Mary QM600 is definitely worth the cost thanks to its fashionable new appearance, new sophisticated mesh coil, unique flavours, and its traditional Elf Bar-standard convenience.
---