FreeMax is one of the earliest vape manufacturers in the vape market from Shenzhen, China. They have become the most popular and reputable sub-ohm vape brands since the first-generation sub-ohm tanks that were released in 2013. Freemax Vape Technology is well-known for its advanced and powerful mod vape kits, innovative RBA tanks and sub-ohm coils with high quality and great performance. As time goes by, there are more innovations and new product lines coming into being in the FreeMax product range which includes disposable vape and starter pod vape kit. Today we are going to focus on the latest pod vape kit provided by FreeMax - Freemax GALEX Pod Vape Kit. Let's see if there are any new functions and surprise for us.
---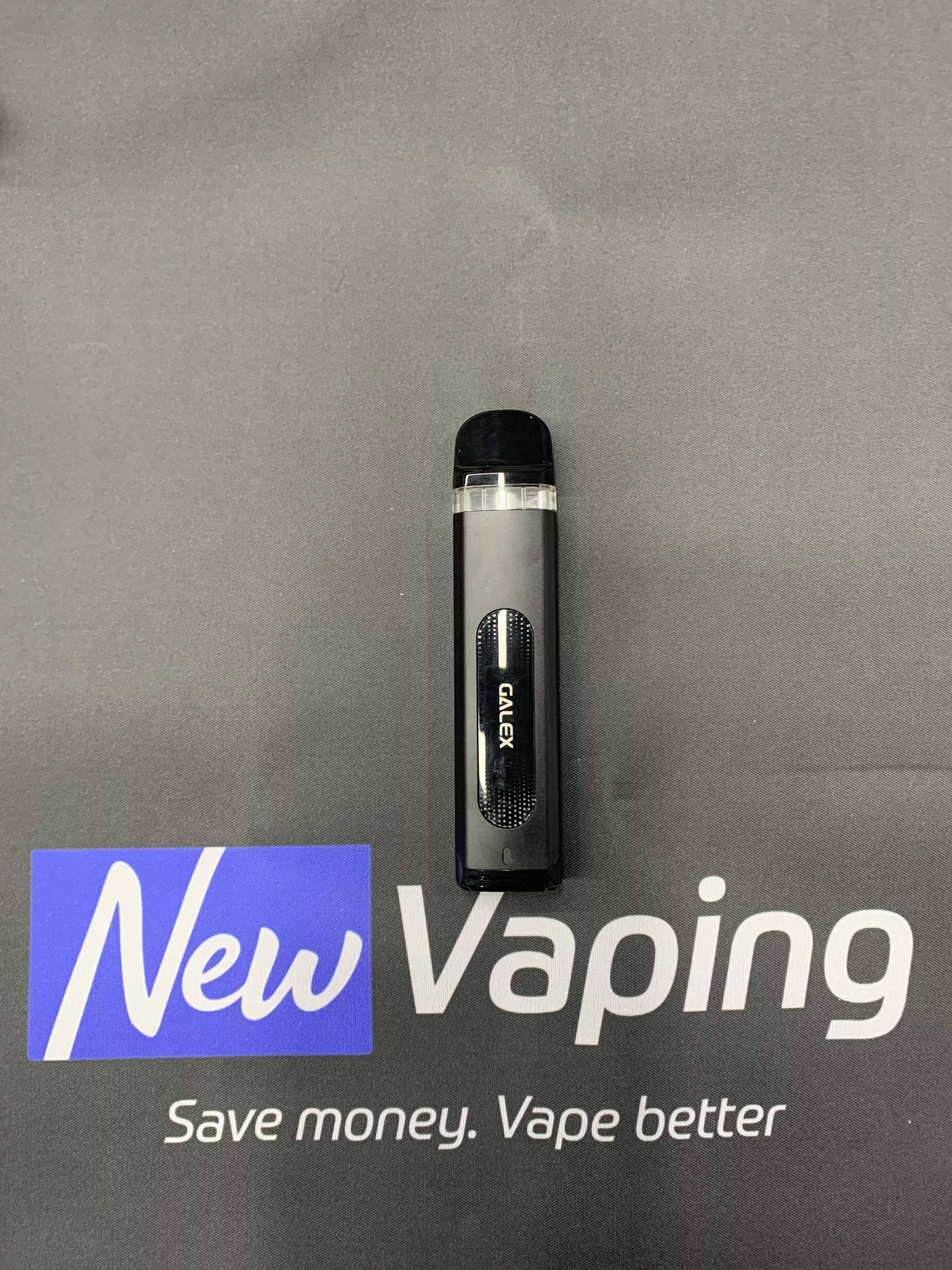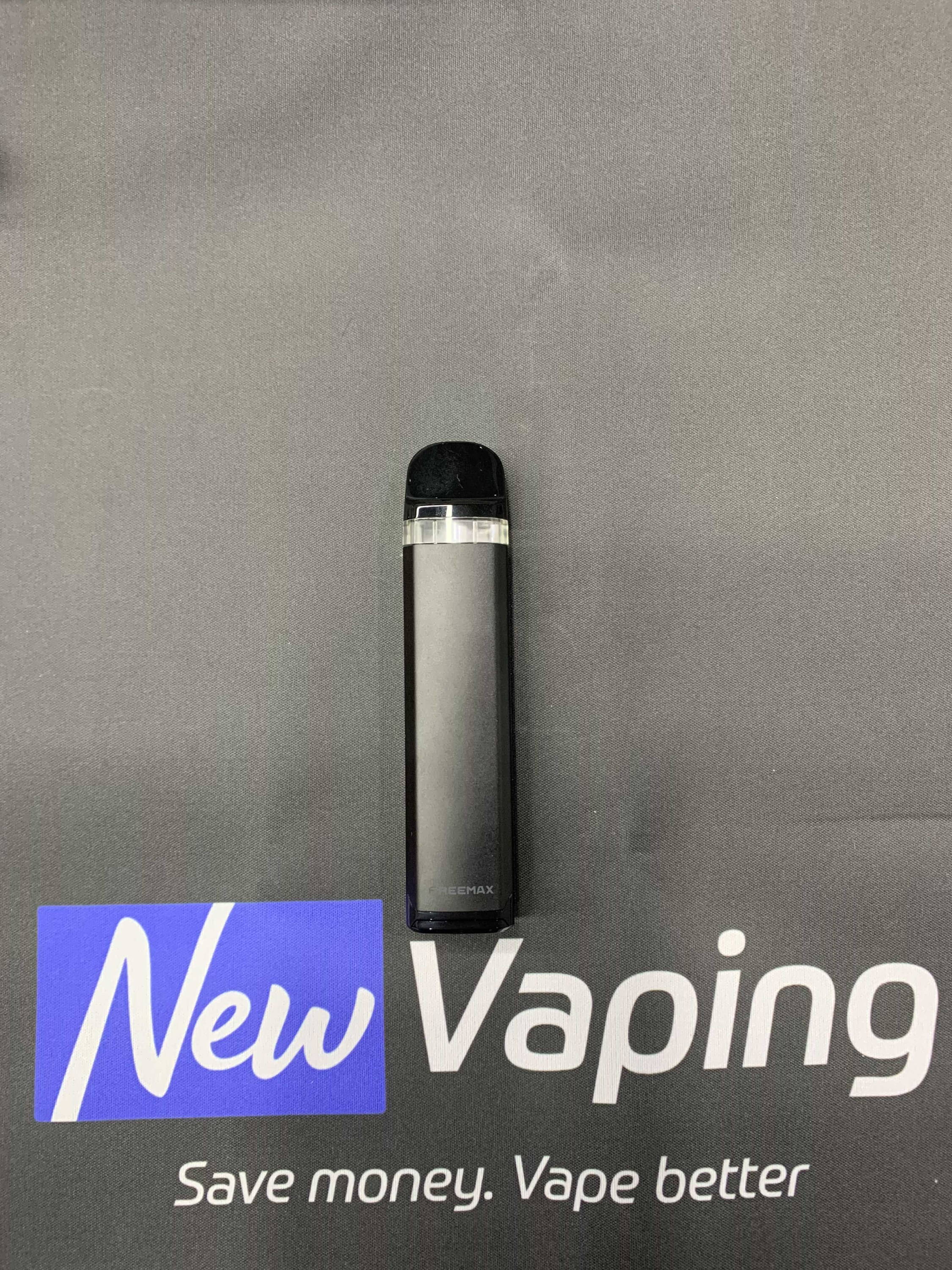 The Freemax GALEX Pod Vape comes in a classic compact rectangular shape which is suitable for holding in your palm. There is a full-spectrum lighting design on the front side, the "GALEX" logo is on the centre surrounded by the lights, and there is also an LED indicator below the full-spectrum lighting area; the back side is simple - there is only a "FREEMAX" brand logo printed on the lower part of the device. The bottom locates the Type-C charging port and there are "800mAh" and "2.96Wh" printed on.
There are only two passive airholes on the sides of the device which means the airflow is fixed. The whole body except for the full-spectrum lighting part is matte finish and it does a good job on fingerprint-proof, but the full-spectrum lighting part is on the contrary - It's easy to get fingerprints on it because of the transparent material. There are 5 colours available for the Freemax GALEX Pod Vape kit - Black, Blue, Cyan Purple, Gunmetal, and Punk Gold. As you can see from the picture, I got the black version in my hand, and it is really a classic and cool black pod vape which is full of metallic design and smooth texture. It is rather humble yet exquisite for a man to use.
---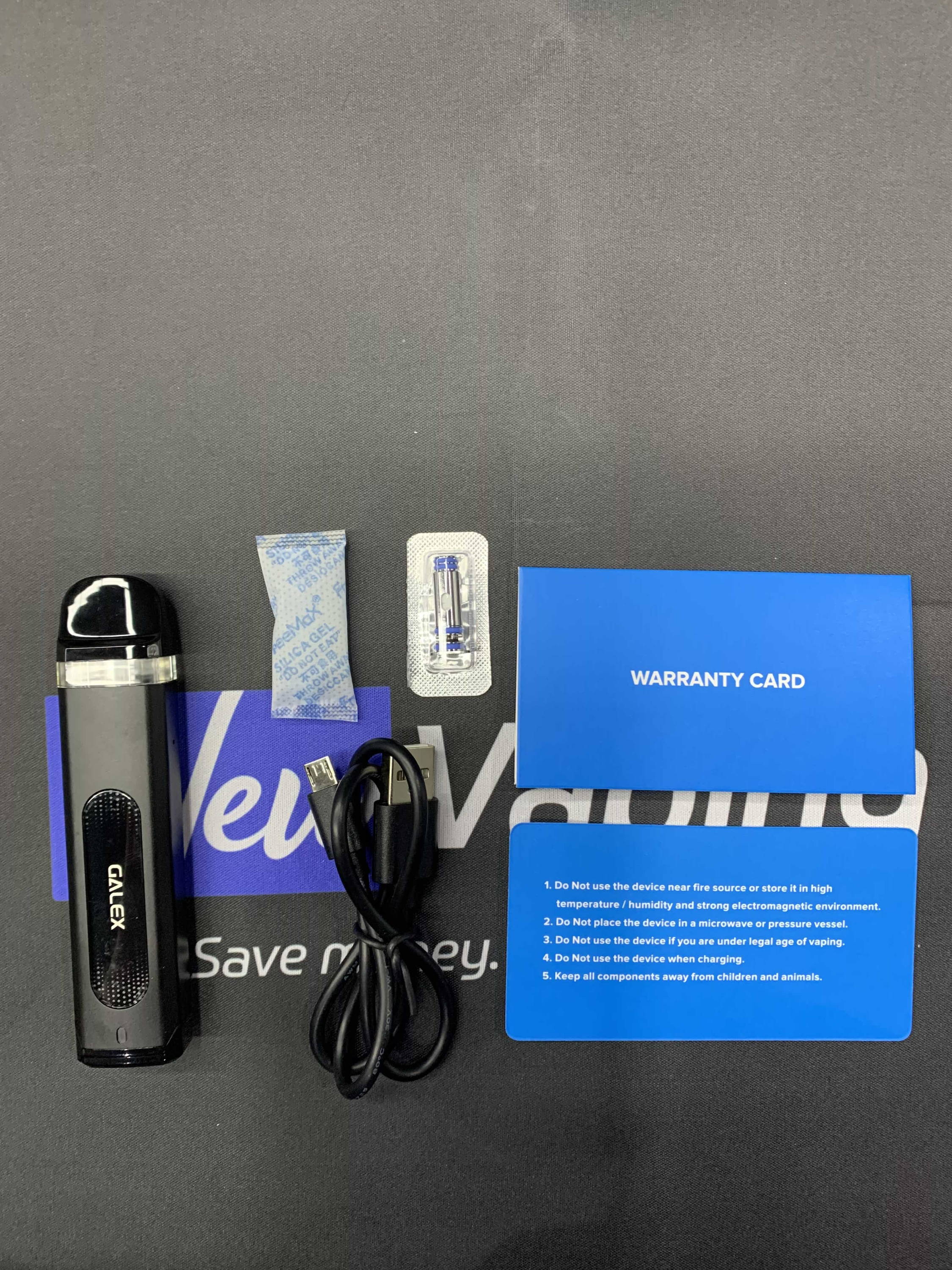 Freemax Galex Pod Device

Freemax Galex Replacement Pod

Freemax GX Mesh 0.8 Ohm Coil

Freemax GX Mesh 1.0 Ohm Coil(pre-installed)

Type USB-C Charger

User Manual
The Freemax GALEX Pod Vape kit includes a cartridge which is pre-installed with a 1.0ohm coil, and there is one spare 0.8ohm coil with the kit. The 1.0ohm coil is suitable for 12W-16W output, and the 0.8ohm coil is suitable for 13W-18W output. They both support an authentic MTL vaping anyway. What's more, there is a Type-C charging cable in the kit, that's generous compared to some "eco-friendly" companies.
---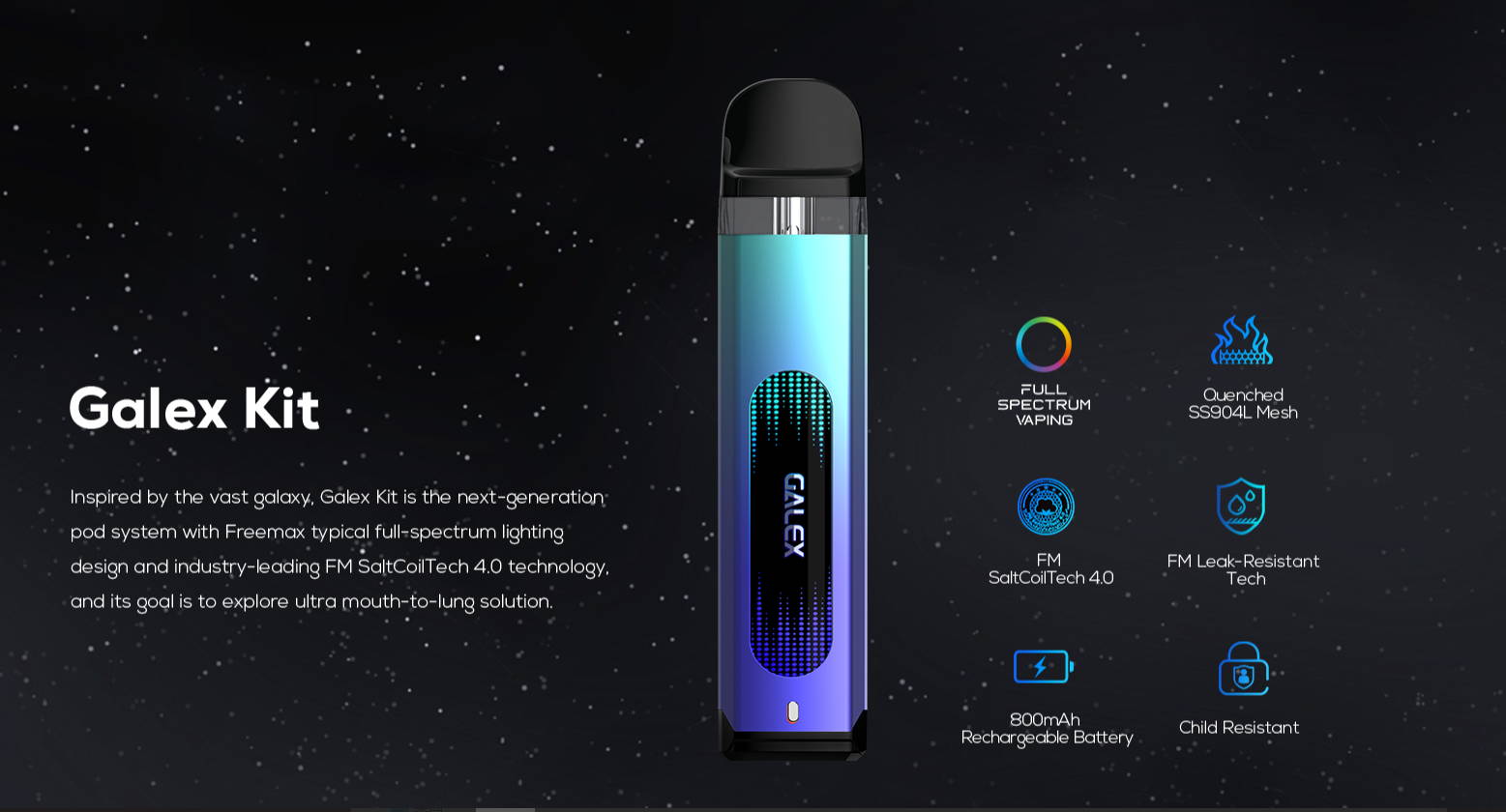 Refillable pen style pod kit

800mAh built-in battery

Inhale activated

MTL vaping

Full-spectrum lighting design

Leak-resistant

Child-resistant

Mesh coils

Size: 23.5*16.5*107.47mm

Pod Capacity: 2ml

Coil Resistance: 0.8ohm / 1.0ohm

Type-C charging

Output Wattage: 11-16W

Output Voltage: 3.3-3.5V
Obviously, the most distinct part of the Freemax GALEX Pod Vape kit is the full-spectrum lighting design. It is an interesting interactive vaping experience for vapers - you will enjoy a mini-sized lights show when you are vaping with the device. It comes in a compact body and you can easily hold it in your palm for stealth vaping. Powered by an internal 800mAh battery, the pod can hold up to 2ml e-liquid, consequently, the Freemax GALEX Pod Vape kit can easily support a full day's use without any problem, whether you are using a 1.0ohm coil or 0.8ohm coil, you will experience a smooth and long-lasting MTL vaping. The pod has a top filling port which means you should snap off the mouthpiece first before filling the pod with e-liquid, it is a bit complex but it does a good job of leakproof. It is inhale-activated, so a novice vaper can handle it very quick, nic salt e-liquid and 50/50 e-liquid are suitable for the Freemax GALEX Pod Vape kit to create an authentic and smooth MTL vaping experience.
---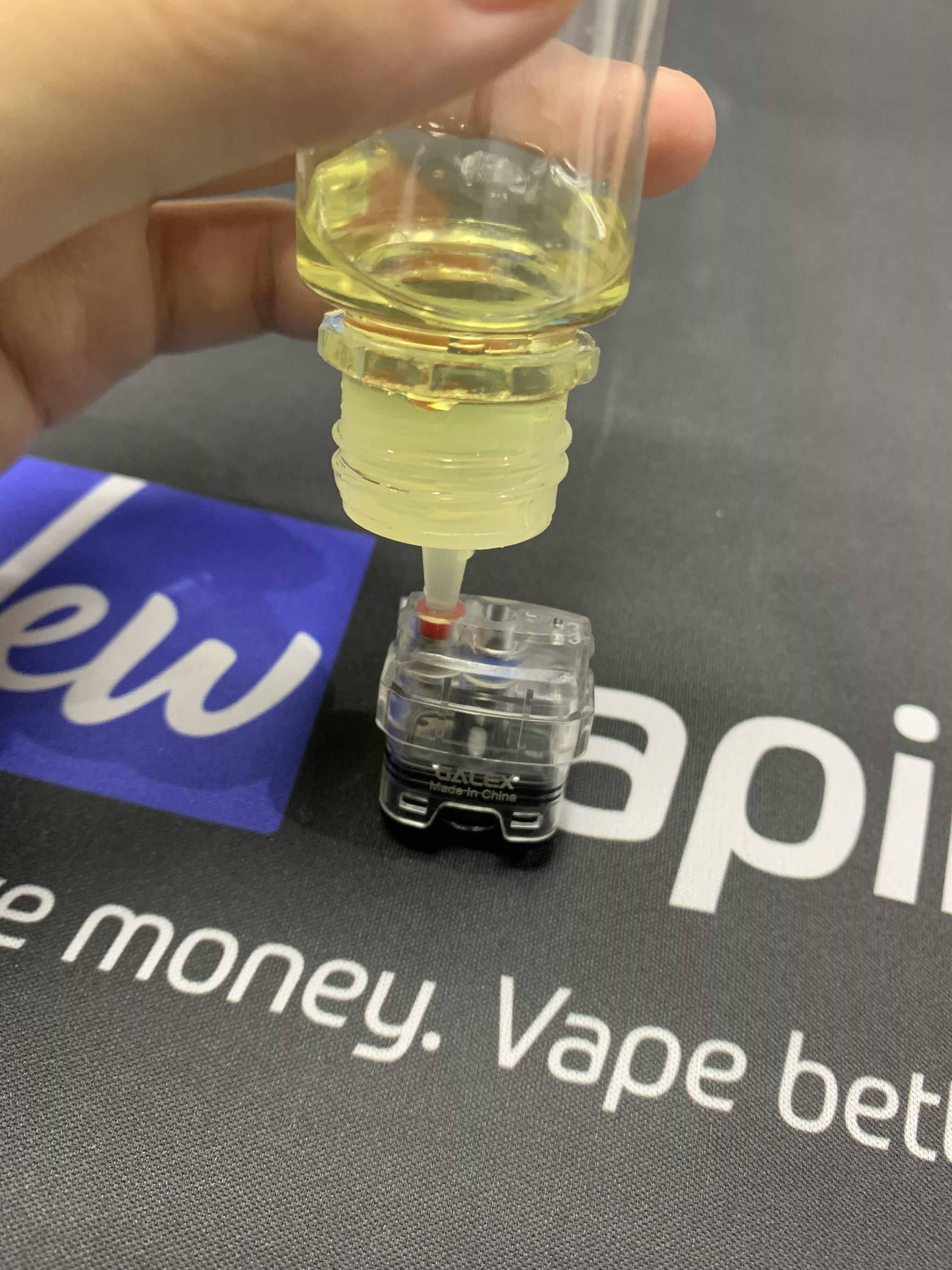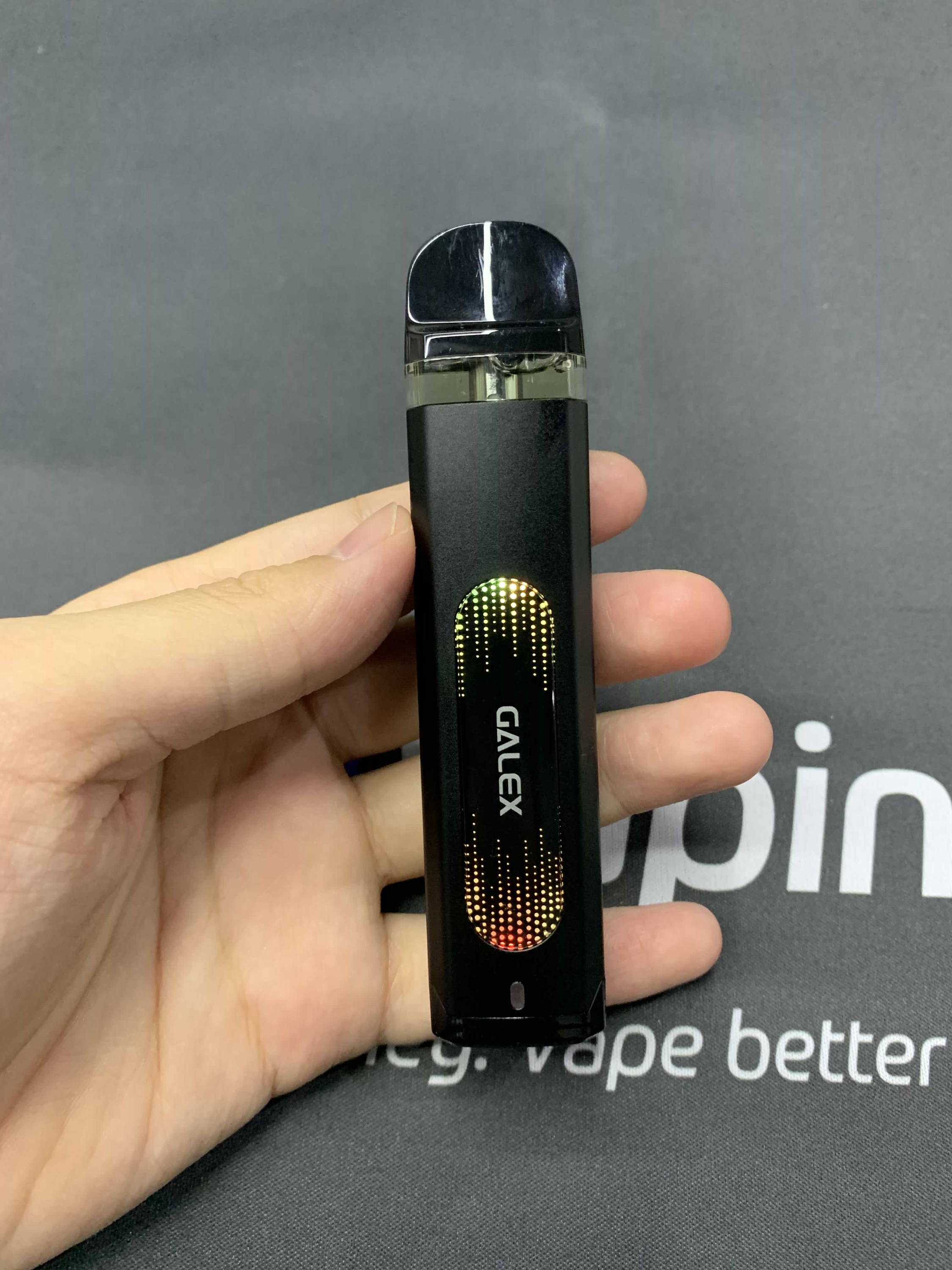 If it is your first time using the "snap off to fill" pod and not knowing how to fill it, here is a brief guide:
Snap off the black mouthpiece from the pod;

Insert the drip-tip of the bottled e-liquid into the red filling port and squeeze the e-liquid bottle to let the e-liquid into the pod until the pod is full;

Put the black mouthpiece back on the pod and make sure it is firmly settled;

Then wait about 3-5 mins for the priming of the coil(let the coil be fully soaked by the e-liquid);
For a pod vape kit, a premium nic salt e-liquid is the best match. Therefore I filled the pod with nic salt in 20mg nicotine strength. As mentioned above, there are only 2 passive airholes for airflow but it turned out a rather smooth and comfortable inhale after I took some puffs. So I don't think the absence of airflow control is a defect for the Freemax GALEX Pod Vape kit. What's more, there is a clear window for observing the remaining e-liquid which greatly prevent the coil from burning - when you see the e-liquid is at min level, you should refill the pod with e-liquid. And the full-spectrum lighting system is interesting:
By turnning on the full-spectrum lighting system, you should plug the pod twice in 3s to switch on light mode or turn off. In multicolour and unicolour modes, Galex Kit will show colorful lights when vaping to provide a better interactive experience.
There is also an LED indicator on the lower part of the device, and different colour indicates different battery status:
Green: Above 70% battery;

Blue: Between 35%-70%;

Red: Lower than 35%;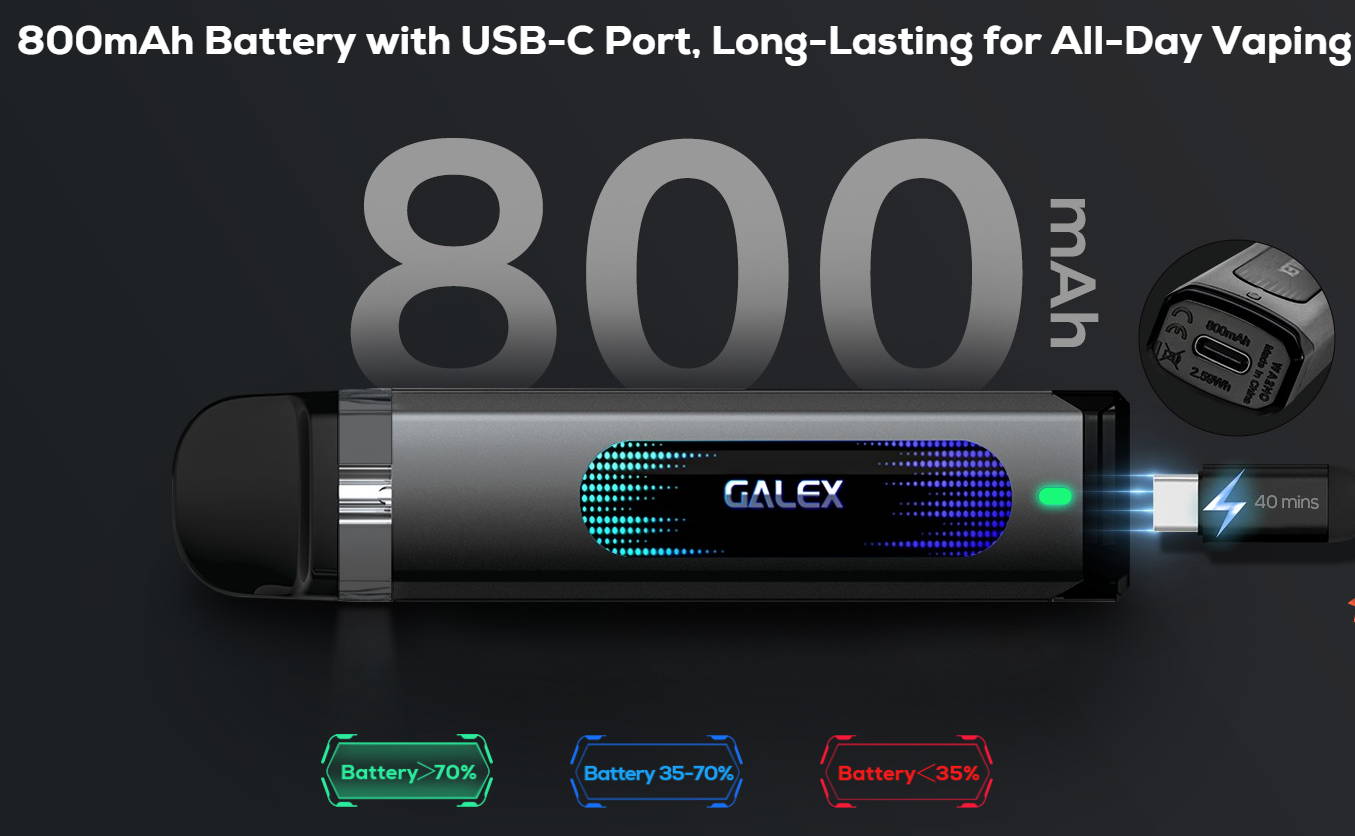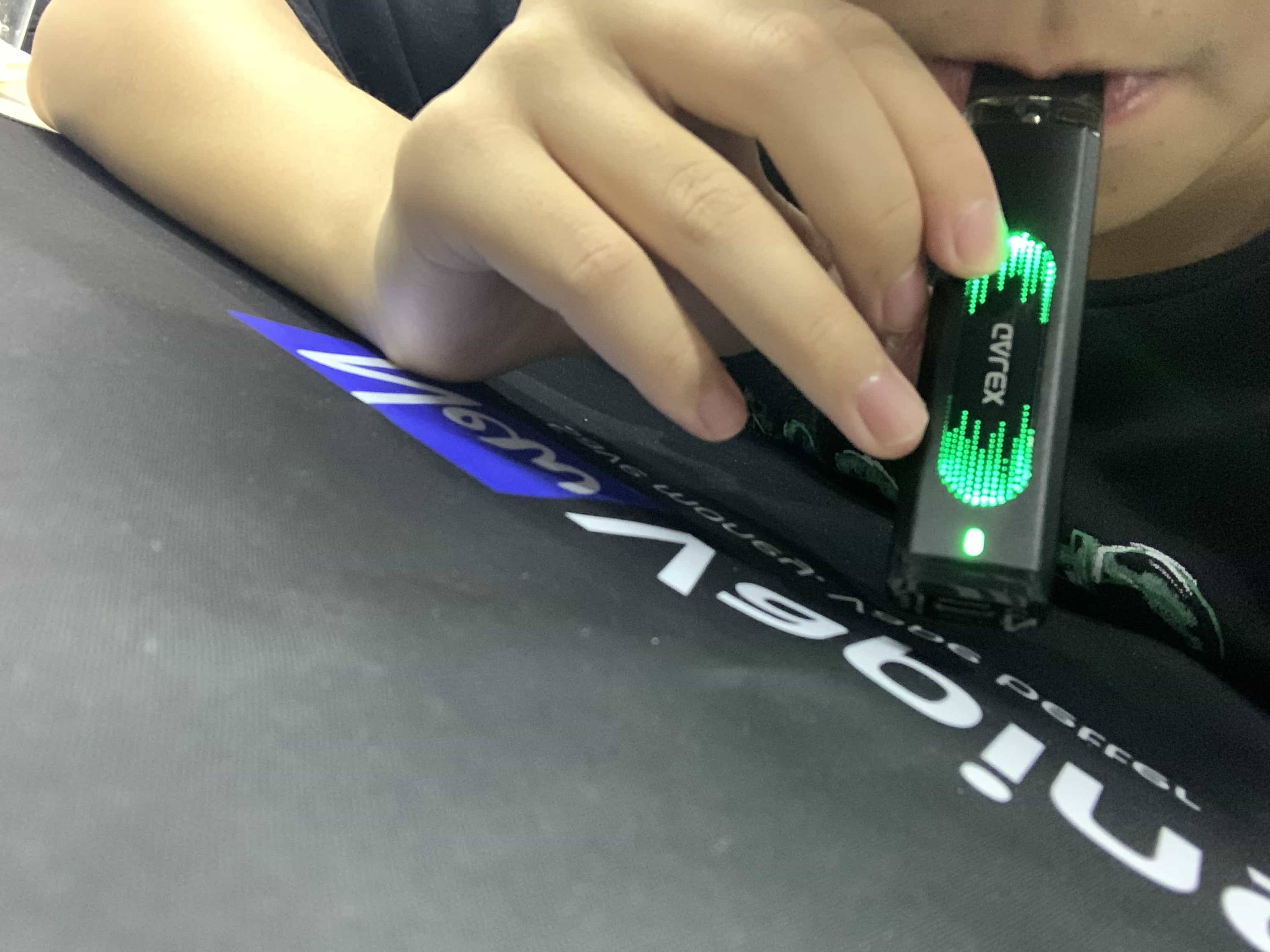 ---
Good flavour profile analysed;

Good e-liquid leakage proof;

Long-lasting battery;

Smooth and authentic MTL vaping;

Innovative full-spectrum lighting system;
Too many lights will speed up power consumption;

The mouthpiece is hard to dismantle from the pod;

It is easy to get fingerprints on the full-spectrum lighting part;
---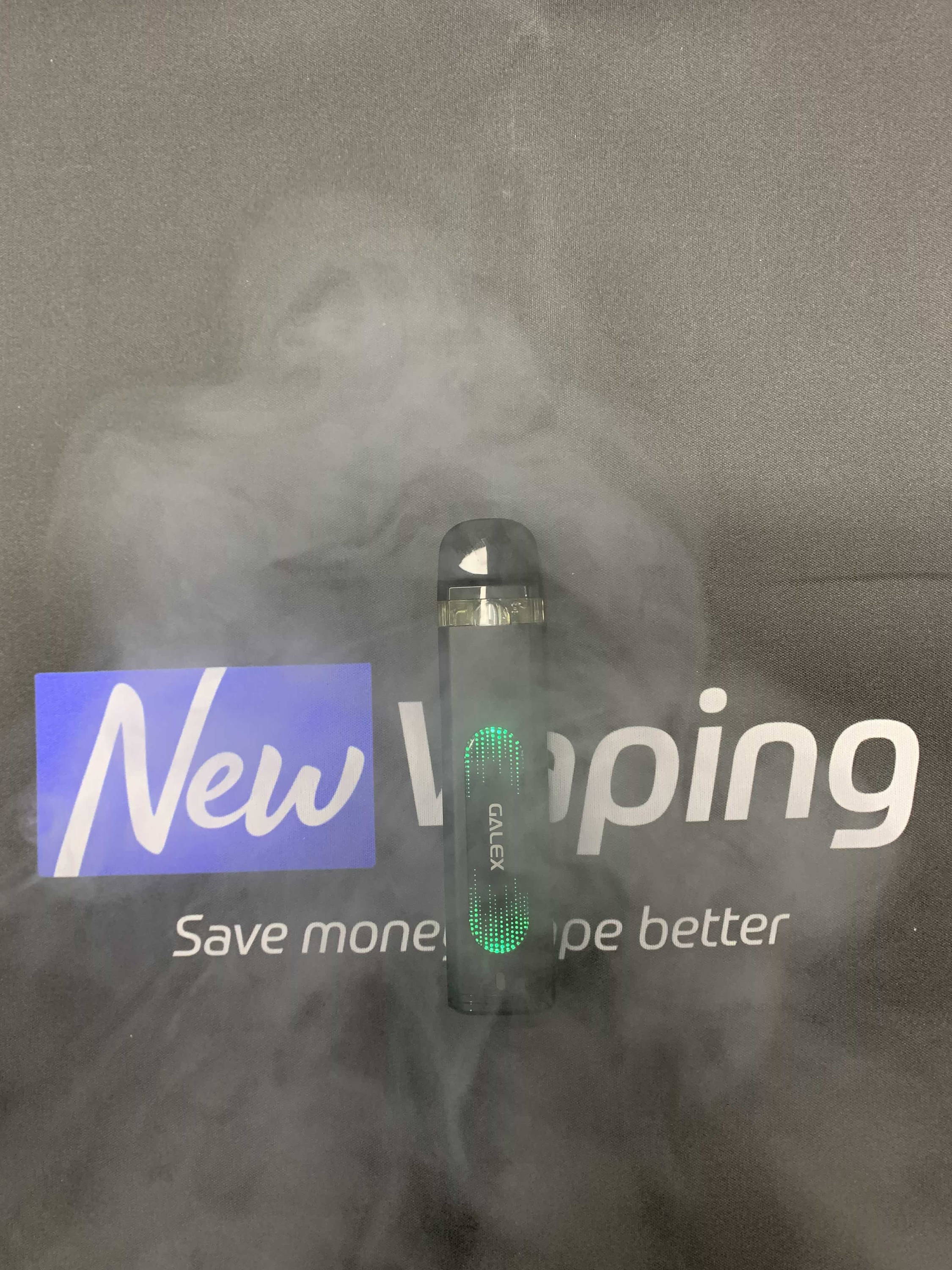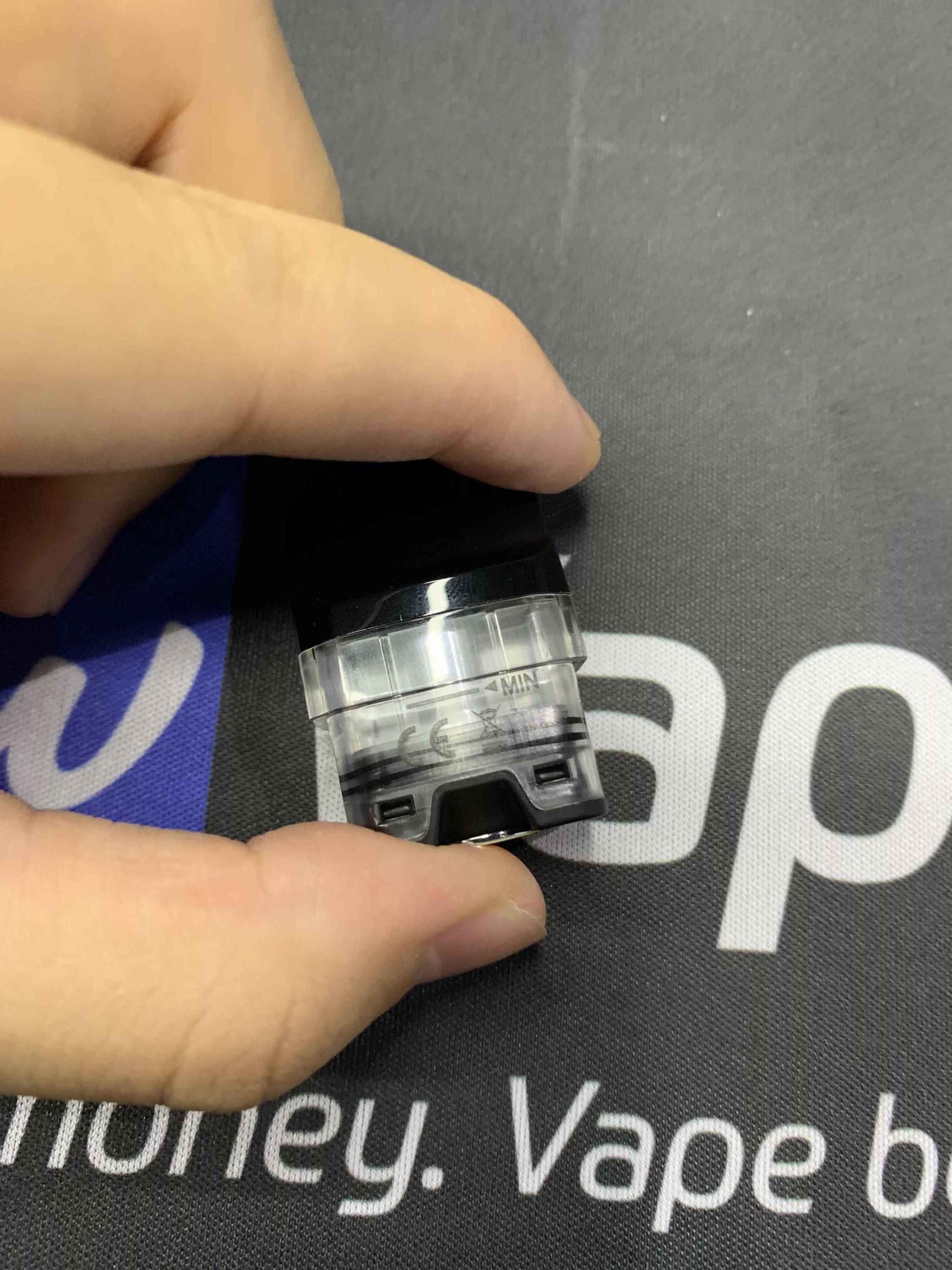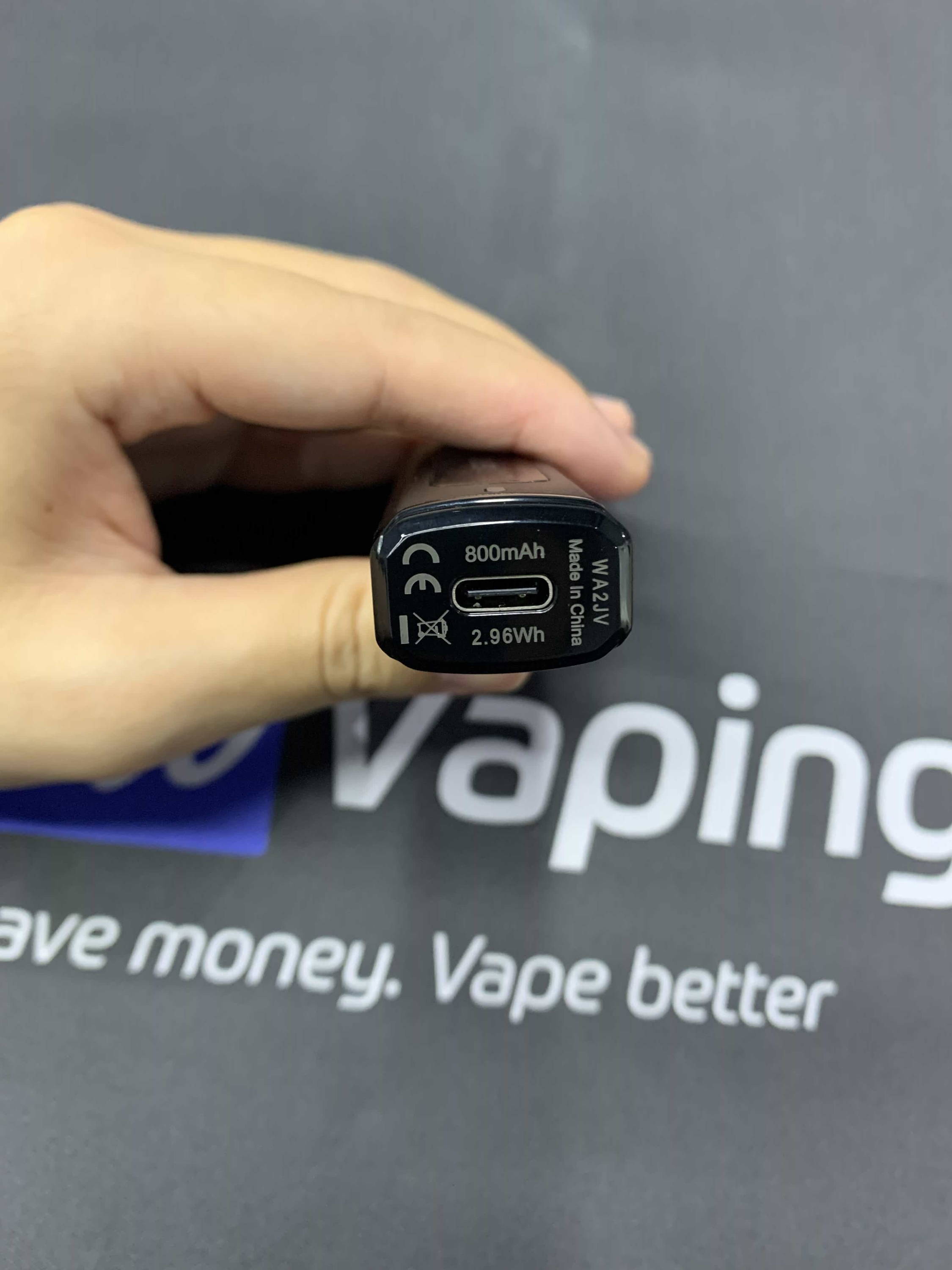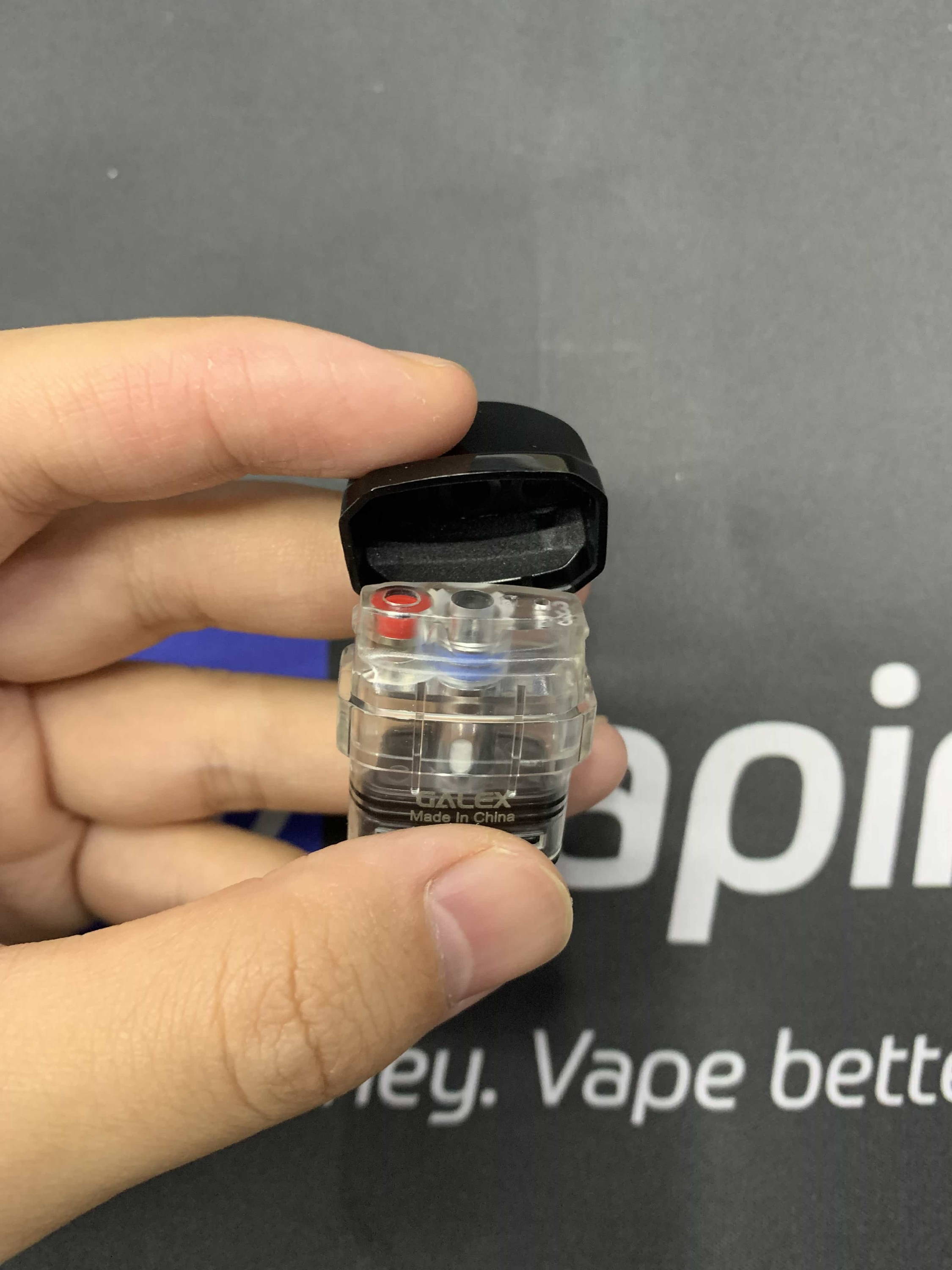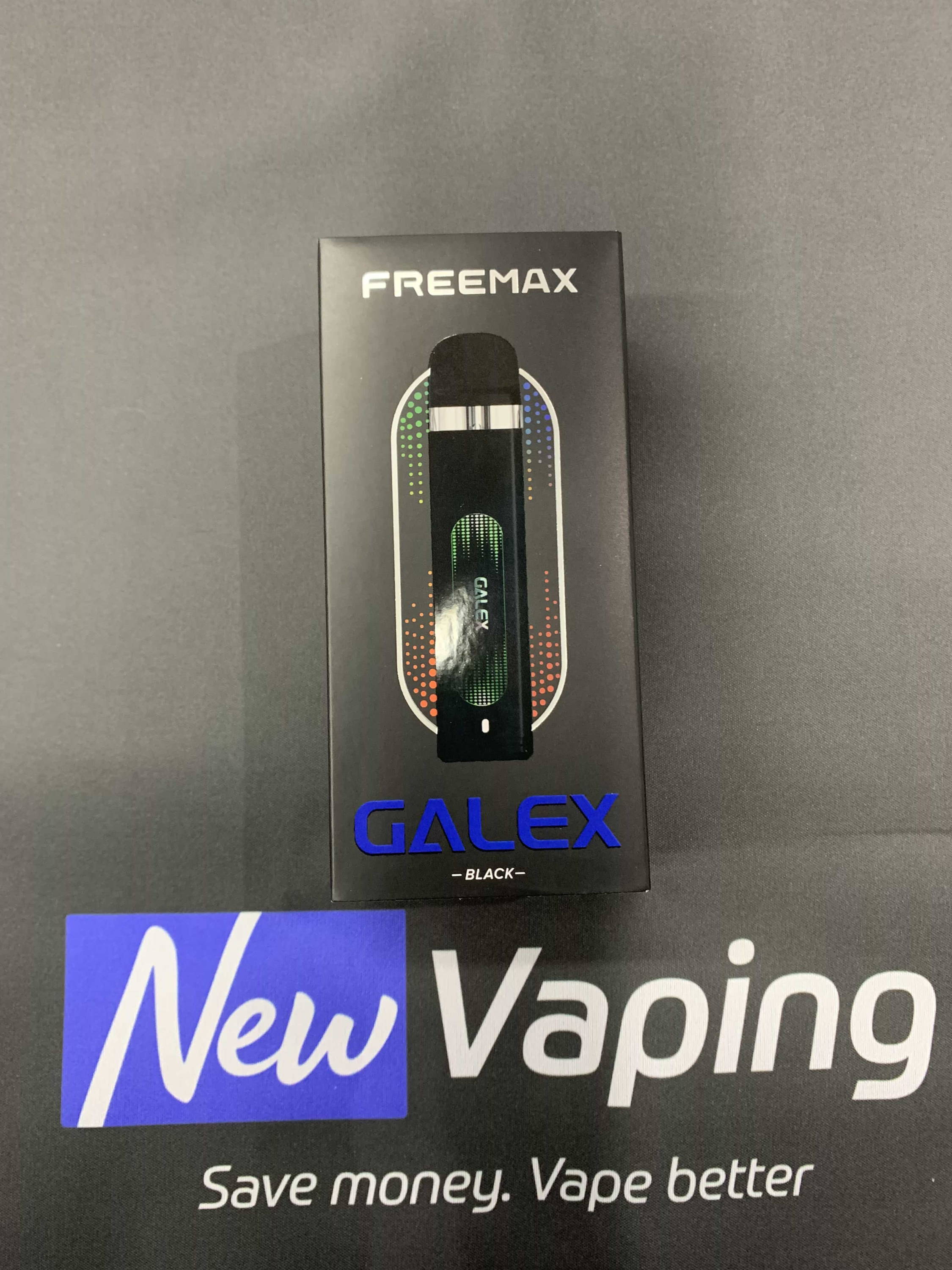 Since I have tried so many pod vape kits so far, the Freemax GALEX Pod Vape kit doesn't bring much surprise to me, but the the full-spectrum lighting design is a lightspot indeed. However, I think this is a compromise between the battery consumption and lights show - you want a more stylish vaping experience or a more long-lasting vaping experience? It is up to you since you can turn it on/off anytime you want.
---