Smok Scar-P5 Overview and Specifications
The Smok Scar-P5 is another astonishing or pod mod from the Scar family, which is designed to be waterproof, dustproof and shock-resistant, elevating the pod mod to a whole new level of performance and user experience. This is an appealing and well-built system that runs on a single high-amp 18650 battery with an output power of 80W. It supports both MTL and DTL vaping. The Smok Scar-P5 pod retains 5ml of e-liquid and possesses the SMOK RPM Coil Series for offering a truly wonderful vaping experience.
Price: £ 39.99 (at NewVaping)
Colors:  Fluid Black Grey, Black, Fluid Red, Fluid Blue, Fluid Red,
Fluid Green, Red, Prism Rainbow, Fluid 7-Color.
Smok Scar-P5 Pod Mod Kit Specifications and Features:
IQ-80 Chipset
Dimensions - 117.6mm by 35.8mm by 28mm
Single High-Amp 18650 Battery - Not Included
Wattage Output Range: 5-80W
Voltage Output Range: 0.5-4.0V
Resistance Range: 0.15-2.5ohm
Firing Speed - 0.0015s
Leather and Zinc Alloy Frame
Single Intuitive Firing Button
0.96" TFT Color Screen
Two Adjustment Buttons
Bottom Hinged Battery Bay
5mL Refillable Pod Capacity
Side Fill System - Silicone Stoppered
SMOK RPM Coil Series
0.4ohm RPM Mesh Coil
0.16ohm RPM 2 Mesh Coil
Press Fit Coil Installation
Dual Airflow System supports MTL & DTL Vaping
Magnetic Pod Connection
Intelligent Atomizer Recognition
Smok Scar-P5 Pod Mod Kit Package Contents:
1x SCAR-P5 Pod Mod
1x 0.16ohm RPM 2 Coil
1x SCAR P-5 RPM Pod
1x SCAR P-5 RPM 2 Pod
1x MicroUSB Cable
1x User Manual
Build Quality and Design of Smok Scar-P5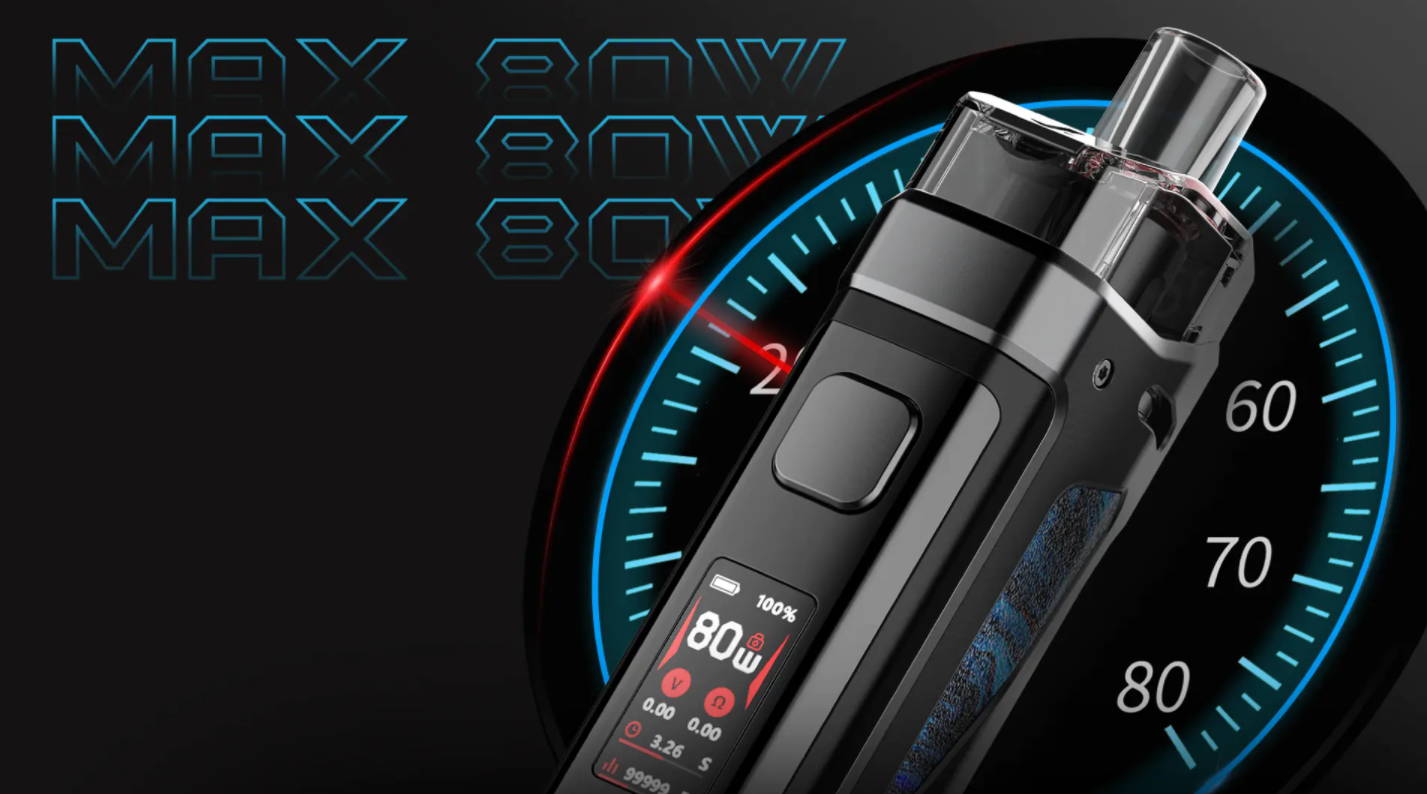 This is a really portable pod mod measuring just 117.6mm length, 35.8mm width and a depth of 28mm with a 100g light body. The entire construction comes with the leather and zinc alloy frame offering a general look and solid hand feeling, which is nice to hold. Their zinc-alloy and leather outer frame offer a futuristic/tech style, whilst the rubberized finish around the front display and bottom of the devices feels great but is also functional, preventing any damage caused by placing them down on hard surfaces or accidental drops. The single Intuitive firing button and two adjustment buttons are well-made and responsive. The Smok Scar-P5 has a distinctive and bright 0.96" TFT Color Screen that indicates  all the vaping info such as battery condiction, resistance, puff, wattage output, voltage. The fire key button and two adjustment buttons are placed on the front, which is quite convenient for users  to operate.
Functions and Features of Smok Scar-P5
Among the Scar vaping kit series, the Smok Scar-P5 stands out given its noticeable pattern designs and added features. It utilizes the IQ-80 chipset for upgraded the performance and outstanding efficiency. Carefree experiences with high performance, stable output and all-round protection will be provided by this amazing device.
The Smok Scar-P5 features the IP67 waterproof, which allows the Smok Scar-P5 to withstand water immersion between 15 cm and 1 meter for 30 minutes. It also adopts the dustproof (IP67) and shockproof to prevent dust ingress and accidental drop. The Smok Scar-P5 is just the perfect kit for vapers all over the world, and it is quite affordable. With this unique pods, a whole new experience awaits vapers. It is quite efficient, easy to use, and durable. The Smok Scar-P5 is pretty user friendly.
Smok Scar-P5 Pod Cartridge and Coils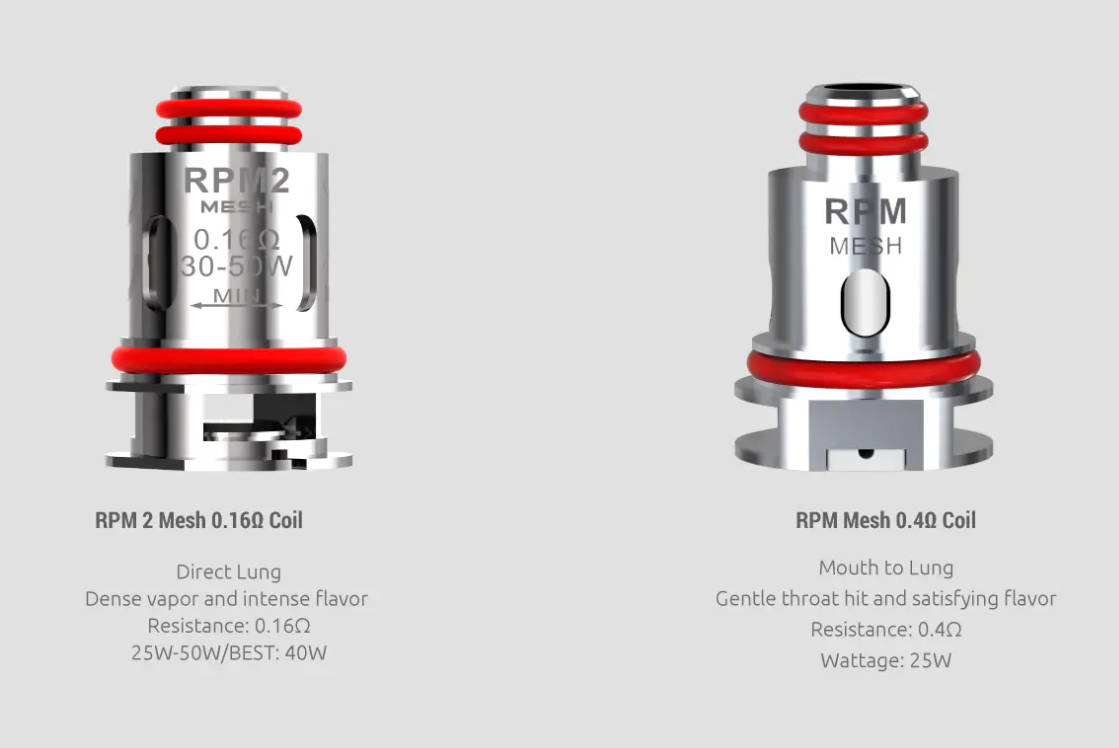 The Smok Scar-P5 pod retains 5ml of e-liquid which can be filled with any e-liquid of your choice. Thus, you aren't restricted to vaping a specific e-liquid. The pod is clear enough to see your juice level but also tinted to give a nice unique look. The pod integrates a fixed drip tip that is built into the pod, it's nice and comfortable allowing plenty of airflow through as well as stopping the hot vapor from being too hot on the lips. It adopts the side fill system with a silicone stoppered that makes filling an easier task. The filling interface contains a rubber plug.
The Smok Scar-P5 pod kit includes two pods and two coils: one is the RPM 2 Pod offering the best flavor with RPM 2 Mesh 0.16ohm coil, which is already -installed, and the other one is a 0.4ohm mesh coil RPM coil range. The Smok Scar-P5 is compatible with all RPM coils to maximize coil capability and diverse the vaping need. 
You should primary your coil with a few drops of e-liquid onto the wick, then put it into the pod, remove the rubber plug and fill your preferred juice. Keep it at least 5min to have the coil fully saturated. 
Battery Performance and Charging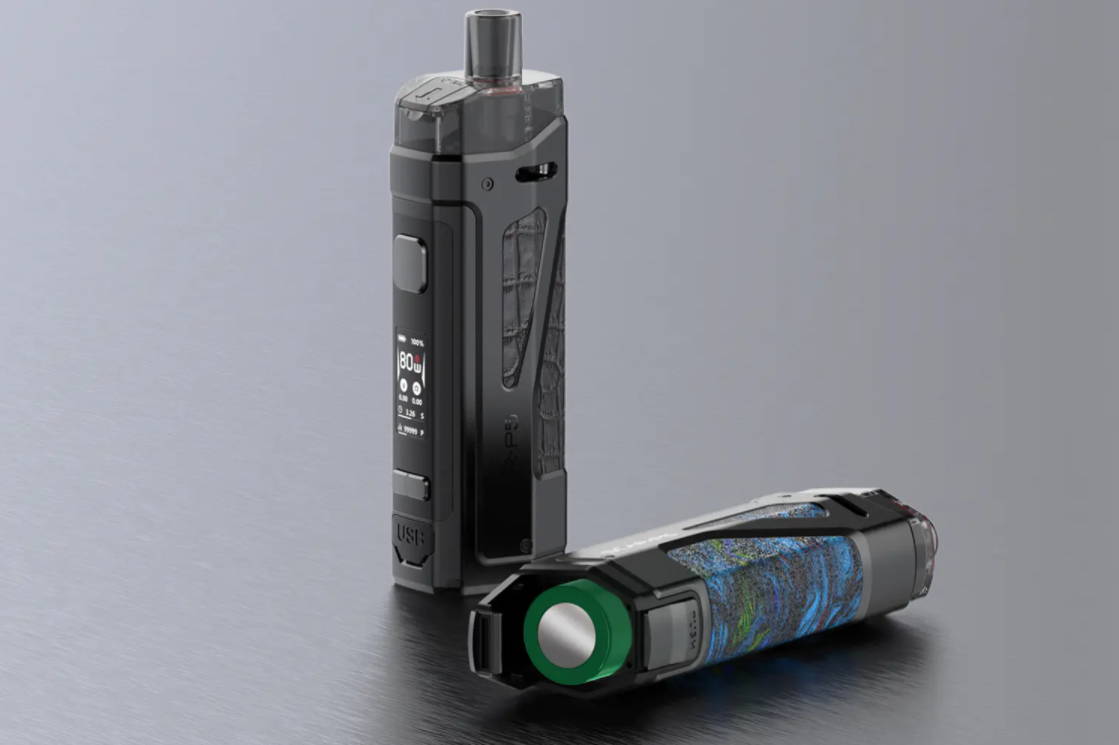 SMOK Scar P5 is powered by a replaceable single 18650 battery with 5-80W output wattage, ensuring convenience and ease on the user end. Given its rechargeable feature, it utilizes a micro USB charging port. The Type-C charging offers 5V/1.3A for fast charging to provide long-lasting power for the entire device. The push-pull battery cap is designed for easier battery replacement. 
Smok Scar-P5 Pod Mod Kit Review
There are different types of vaping kits on the market, and you are at liberty to choose whichever catches your fancy, but it would be best you go for one of quality. The Smok Scar-P5 is quite the vaping kit to go for given its unique features.  
It gives a topnotch user experience, and as mentioned earlier, it can easily be used by both novice and veteran vapers. You don't have to be an expert to use the Smok Scar-P5 kit. This vaping kit has brought a tremendous change in the vaping universe, and it is much safer to use than some other vaping kits out there. So, grab your Smok Scar-P5 vaping kit today!
Pros and Cons of Smok Scar-P5
Pros:
Easy to use
Waterproof
Durable
Supports both MTL & DTL
Convenient fill design
Great flavor 
Portable
Nice to hold in hand
Slow charging
No Adjustable Airflow
Removeable drip tip
Not interchangeable pods between model
Poor performance from the RPM 2 Mesh 0.16ohm coil
Q & A
What is a pod mod vape?
The pod contains e-liquid and a rechargeable battery. Pods come with a refillable or pre-filled design.
How do vape pods work?
The pods contain a coil. When your device is activated, the pod system heats the coil which in turn vapourises the liquid in the pod.
Do pod vapes have coils?
Yes, pod vapes have coils. Depending on what device you choose the coil will either be built into the pod or replaceable.
What is a pod system?
A pod system has a pre-filled cartridge or cartridges you can fill that holds the e-liquid. The cartridge snaps into a small battery that powers the device.
How do you use vape pods?
Hold the vapour in your mouth for a moment then inhale into the lungs before exhaling. Pod vapes have been designed around this with their slightly tighter draw, higher nicotine levels, and better throat hit than larger vape devices.