BSKR V2 MTL RTA is a newly released RTA of Vandy Vape Berserker MTL Series. It boasts an impressive base design to offer a pleasant vaping experience. As rebuildable tank atomiser, it features 24mm in diameter and comes with three drip tips and two tubes, offering different styles to vapers. The BSKR V2 MTL RTA utilizes varying bottom airflow setting of 2.0mm, 1.6mm, 1.4mm, 1.0mm, 0.8mm and D-1, which will fulfil your distinctive vaping needs and give you an awesome vaping experience. It features childproof function, detachable structure and convenient top filling design to offer an easier operation and leakage-proof mechanism. I will share my honest thoughts on the Berserker V2 MTL RDA from VandyVape in this review.
Price:£27.99 (at NewVaping)
Colours: Matte Black, Stainless Steel, Gunmetal, Gold
Vandy Vape Berserker BSKR V2 24mm MTL RTA Features:
24mm Diameter
1 Terminal Per Post
Delrin 510 Drip Tip
3mL Glass Capacity
Threaded 510 Connection
Single Coil Configuration
Quartz Glass Reinforcement
Top Secured via Flathead Screws
Dual Post Build Deck - 2 Terminals
Conical Deck Cap - Concentrates Flavor
Threaded Top Fill System - Dual Fill Ports
Superior 304 Stainless Steel Chassis Construction
Dual Slotted Bottom MTL Style Airflow Control Ring
Interchangeable Deck Airflow Restrictor - 2mm, 1.6mm, 1.4mm, 1mm, 0.8mm, Dual 1mm
Vandy Vape Berserker BSKR V2 24mm MTL RTA Package Content:
1x Berserker V2 MTL RTA
2x 0.74ohm Superfine MTL Fused Clapton Coil
5x Airflow Restrictor
1x Accessory Bag
1x User Manual
1x PEI Tube
2x Drip Tip
Vandy Vape Berserker V2 RTA Design and Features
The Berserker V2 MTL RTA is packed in a nice cardboard box packaging with a large pc window and detailed information on the sides and back. My first impression is that this V2 RTA looks quite different from the previous Berserker look and comes with an impressive and sleek-looking design as always. The Berserker V2 MTL RTA offers four subtle and stylish colour options include classic matte black, gunmetal grey, gold and stainless steel. And every single part of this RTA is top-notch. The drip tip, top-fill ring, glass tube and build deck are constructed by a combination of glass materials and stainless steel, delivering a durable and sturdy kit. All segments of this RTA is easy to replace, clean and tweaked, just simply twist each segment carefully to remove it.
To be honestly, Berserker V2 turns out to be one of the best MTL RTA for authentic MTL enthusiast. It features a perfect combination of the airflow control ring and inserts to provide a full MTL spectrum for the device. Berserker V2 provides different Interchangeable deck airflow restrictor including 0.8mm, 1.0mm, 1.4mm, 1.6mm and 2.0mm. You are allowed to choose the insert size you prefer and insert it into the RTA. In the beginning, I thought the airflow control ring may feel a little tight. And then I tried to loosen it up a little bit, it was easy to adjust. In order to make sure it won't slide around, you have to lose the control ring easily and attach it to the compatible vaping device. It will be easier if you hold the device by the tube section when adjusting the airflow control ring.
It takes no efforts to fill the Berserker V2 thanks to its convenient threaded top-fill design. You will see two large fill hole after taking off the top cap. Berserker V2 MTL RTA features a self-sealing port. If your atomizer is upside down, you don't have to worry about the leakage. The Vandy Vape Berserker V2 MTL RTA comes with 510 drip tip, which has been one of my favourite drip tips with amazing looking and comfortable lip feeling.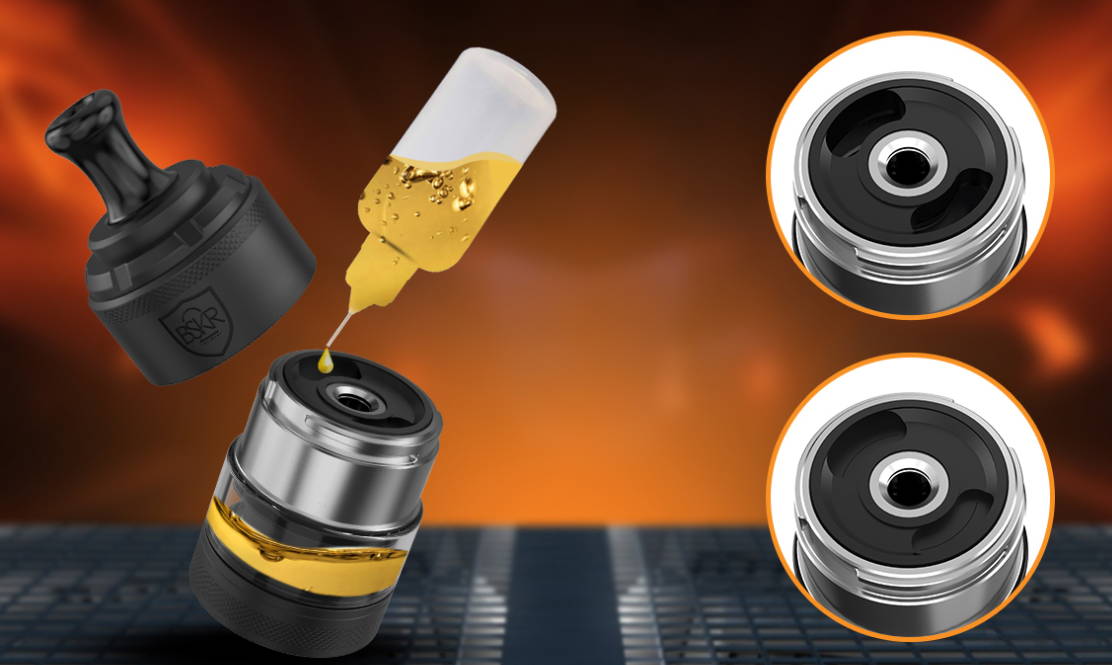 Berserker V2 MTL RTA is compatible with many other vaping devices. The vaping experience is largely dependent on the vaping device you are using. The fused Clapton coils work well with the device and last long before replaced and cleaned. If you are chasing an authentic mouth-to-lung vaping experience, Berserker RTA is a great option.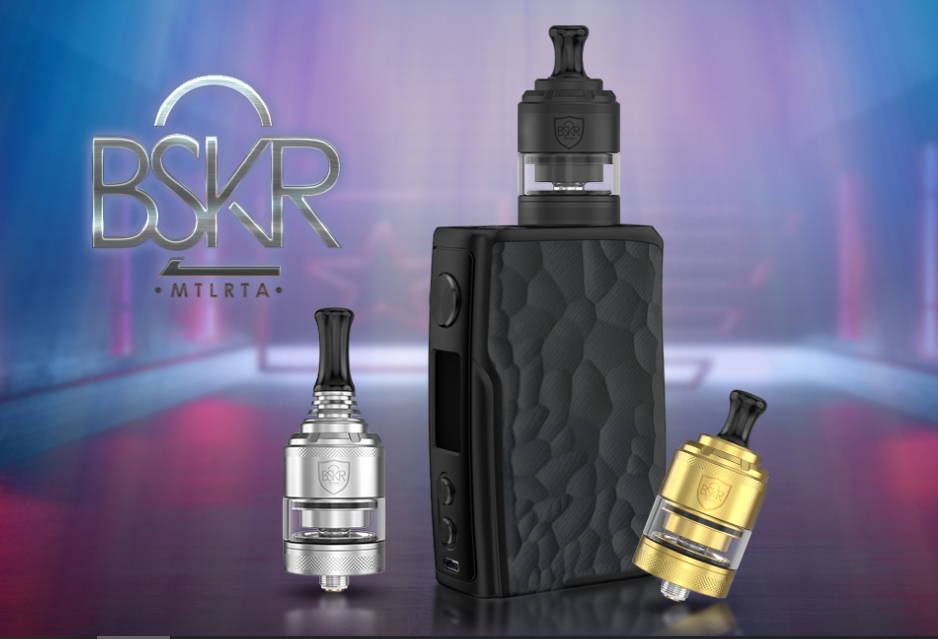 There is nothing to complain about the build quality and design of the atomizer. I do enjoy the comfortable pre-installed drip tip, which looks amazing as well. It utilizes a nice filling design so that there is leakage proof when you fill the tank. It is easy to build, deck and adjust the airflow. Berserker V2 MTL RTA is one of my favourite atomizers and I love to use it every day!
Have you ever tried Berserker tanks? What do you think of them? We love to know in the comment!
Great flavour
Smooth airflow
Impressive look
Well build quality
Easy to build and wick
A great airflow control ring
Convenient filling design
Glass and PEI tubes included
The airflow control ring is a little tight