The Voopoo Drag X is a good-looking pod mod device. This is a very appealing, comfortable, and well-built system runs on a single high-Amp 18650 battery with an output power of 5 – 80W so can be used for MTL and DTL vape. The Voopoo Drag X pod retains 4.5ml of e-liquid and contains two coils for different needs.
Price: £34.99 (at NewVaping)
Colors: Classic, Carbon Fiber, Retro, Mashup, Chestnut, Marsala, Galaxy Blue,
Dark Knight, Silver Knight, Bronze Knight, Iron Knight
VOOPOO Drag X Features and Specifications:
GENE.TT Chipset
Dimensions: 95mm x 32.5mm x 28mm
Single High-Amp 18650 Battery
Wattage Output Range: 5-80W
Voltage Output Range: 3.2-4.2V
Resistance Range: 0.1-3.0ohm
Zinc-Alloy Chassis Construction
Intuitive Firing Button
Two Adjustment Buttons
Infinite Airflow Adjustment Buttons
Color Display Screen
4.5mL PnP Pod Tank Capacity
Bottom Fill System - Silicone Stoppered
0.15ohm PnP-VM6 Coil - rated for 60-80W
0.3ohm PnP-VM1 Coil - rated for 32-40W
Compatible with all PnP Coils & RBA
Press Fit Coil Installation
Magnetic Pod Connection
Overtime Protection
Short-Circuit Protection
Overcharge Protection
Max Power Protection
Output Overcurrent Protection
Over Discharge Protection
Over Temperature Protection
Battery Reverse Protection
MicroUSB Type-C Port
Voopoo Drag X Package Contents:
1 x Drag X Device
1 x 4.5mL PnP Pod Tank
1 x 0.3ohm PnP-VM1 Coil
1 x 0.15ohm PnP-VM6 Coil
1 x Type-C Cable
1 x User Manual
1 x Warranty Card
1 x Chip Card
Build Quality and Design of VOOPOO Drag X
---
It is a really portable pod mod measuring just 95mm length, 32.5mm width and a depth of 28mm. The lightweight and ergonomic style fits the palm properly and is relaxed to carry. The chassis is constructed of lightweight zinc alloy that delivers durability. The alloy frame has VOOPOO logo on one side and "Gene chip inside" on the other side. It features a pinstripe stitched leather handgrip, offering comfortable hand feel. The overall construction is very well and the machining is certainly top-notch.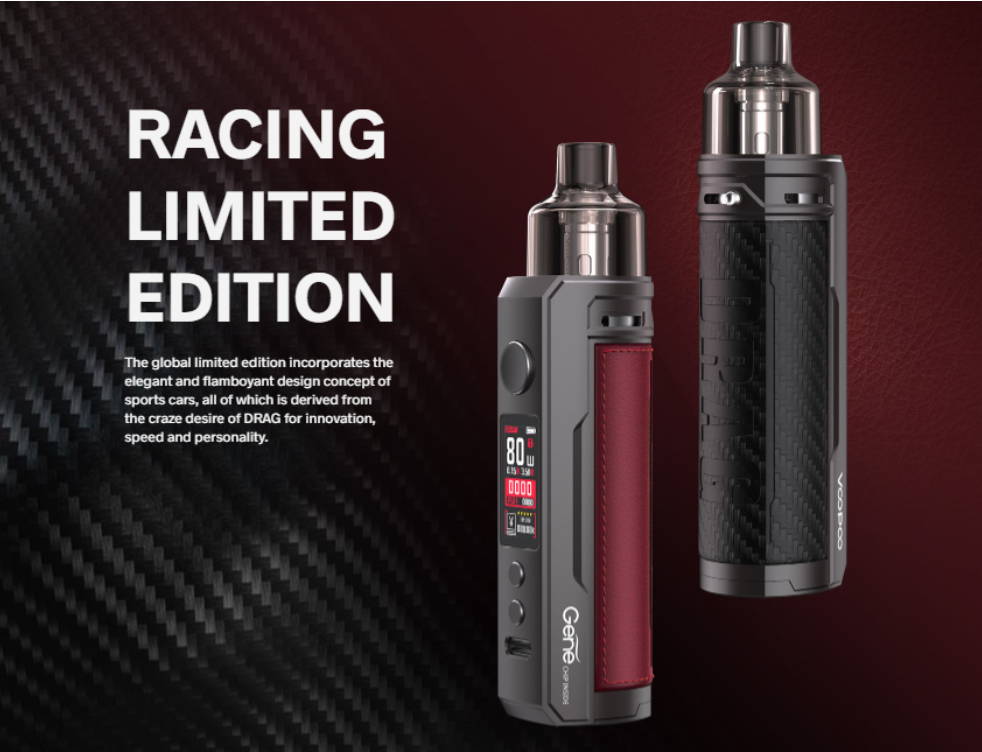 The Fire Main and UP/Down buttons are all well-made and responsive. The large and bright display screen is distinct and dazzling, which include all the info you will require like battery life, wattage, voltage and resistance.
Button Operations of VOOPOO Drag X
Turn On/ Off: 5 clicks on fire button.
Lock / Unlock = Press the Fire button and '+' button at the same time.
Mode Switching: press fire button 3 times.
Clear puff count: Press the FIRE button and "-" button at the same time.
Enter Clock Interface: press FIRE, '+' and '-' buttons at the same time.
Enter Puff Main Interface = Press '+' and '-' buttons at the same time.
Functions and Features of Voopoo Drag X
---
The VOOPOO Drag X is a powerful device with a single high-Amp 18650 battery electric battery with a maximum wattage of 80w. Equided with the highly advanced GENE.TT Chipset, it features multiple modes and an instant firing speed within only 0.001 seconds. On the back of the device is a lever-action airflow system, which allows vapers to adjust the airflow to meet different flavour preference. That's quite east to achieve an airy DTL draw and tight MTL draw.
The MicroUSB Type-C charging even comes with quickcharge, ensuring convenience and ease on the user end. The use of Voopoo Drag X is pretty straightforward and easy. It features an amazing SCORE RANKING mode. According to the cloud size of each suction, you can continuously unlock the new level from "IRON" to "KING".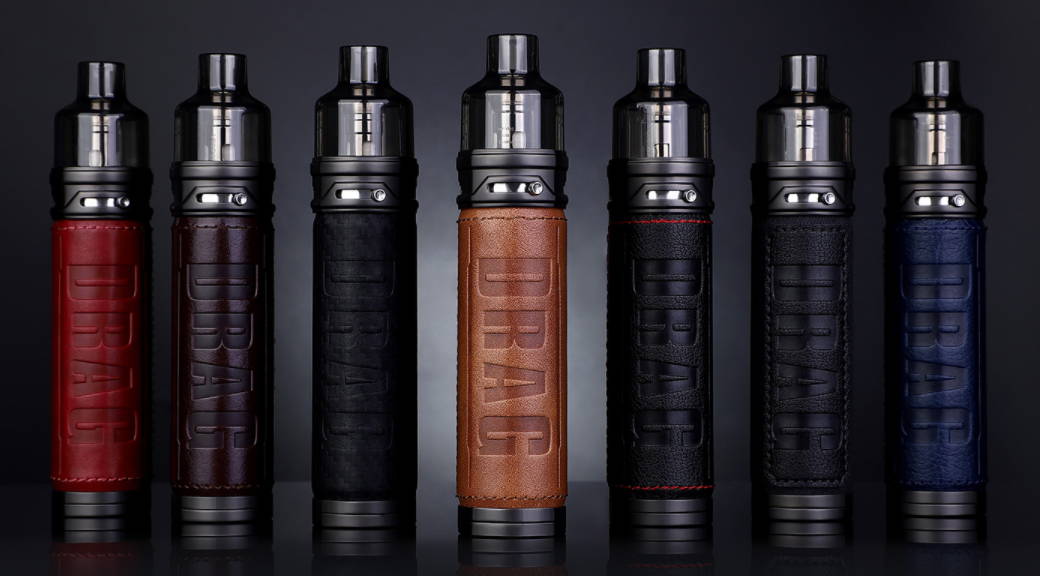 Voopoo Drag X Pod Cartridge and Coils
---
The pod of Voopoo Drag X is held create firmly without wiggle. The Voopoo Drag X pod retains 4.5ml of e-liquid. The kit includes two coils - 0.15ohm PnP-VM6 coil rated for 60-80W and 0.3ohm PnP-VM1 coil rated for 32-40W. Both of them come with superb performance that offering amazing flavor and smooth airflow.
The coils boasts press-fit and magnetic connection. VOOPOO Drag X is compatible with all VOOPOO PnP coils. The wide and circular mouthpiece delivers comfortable lip feel. To get started, you should primary your coil with a few drops of e-liquid onto the wick. Then put in it into the pod. Take away the rubber plug and fill up your favorite juice. Keep it at least 5min to get the coil fully saturated.
---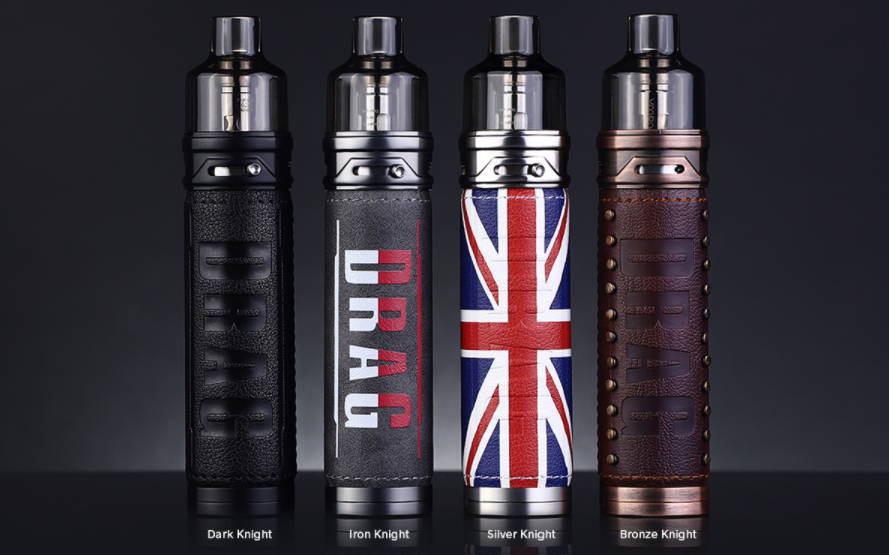 The Voopoo Drag X is a the crown jewel of pod systems. The flavour and vapor creation are great. If you are searching for a elegant, powerful, portable device, I will highly recommend you the Voopoo Drag X. What do you think of the Voopoo Drag X? We would like to know in comments!
Pros and Cons of VOOPOO Drag X
---
Pros:
High-Amp 18650 Battery
Excellent build quality
High Power Output
Airflow adjustment
Great flavour and vapour from0.15ohm coil
Fast charging time
Beautiful colour options
Cons:
Not good for MTL