Author: Alisa Yin / Category: Guide / Published: June-11-2020
Menthol flavors are so incredibly popular among vapers in the UK. Menthol vape juices provide a nice, cold blast of pure menthol that most associated with smoking cigarettes. The most of menthol e-juices on the market are versatile and combine well with every imaginable taste from tobacco-and-menthol blends to combinations of fruit or dessert. You will be absolutely dazzled by that icy menthol kick.
With almost every e-liquid brands coming out with menthol flavors on the market, finding the best menthol e-juice is an important step towards quitting smoking. The best menthol vape juice partially depends on your personal preference, but there are some top-notch menthol flavors with high-quality ingredients that stand out from the crowd as particularly delicious or refreshing. So, let's take a look at 6 favorite menthol juices available right now in the UK, followed by our mini list for all things of menthol.
---
1. Dinner Lady Mint Tobacco - Blends of Menthol and Tobacco
The Dinner Lady Mint Tobacco is a tobacco menthol combination that blends sun-cured tobacco leaves with a cool menthol derived from real peppermint leaves. The flavor is sharp, refreshing, and a little concerned. It well balanced the menthol and tobacco tones that are definitely worth trying especially when you are switching to vaping.
Price: £ 15.99
Size: 50ml

70% VG / 30% PG
---
2. Naked 100 Hawaiian POG Ice - Sweet Tropical Fruit Blends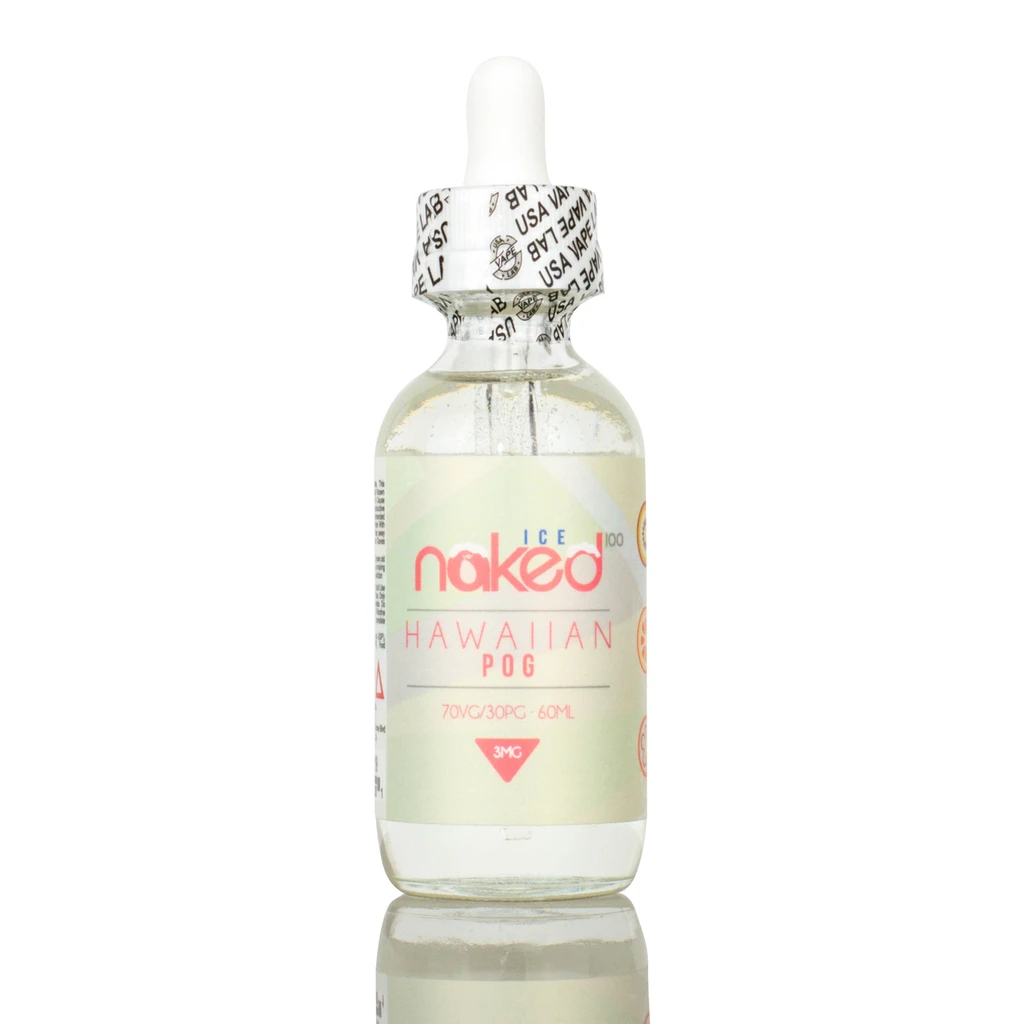 The Hawaiian POG is one of the most popular flavors from Naked 100, now comes in an icy edition. The Hawaiian POG Ice is a fruity blend of freshly-squeezed orange juice, delightful sweet nectar of passion fruit, and sugary ripe-tasting guava served with an icy menthol kick. If you enjoy a tropical fruit flavor with thrilling cool menthol undertones, the Hawaiian POG Ice is well worth trying.
Price: £ 15.99
Size: 50ml

70% VG / 30% PG
---
3. Element Frost - Pure and Strong Menthol Taste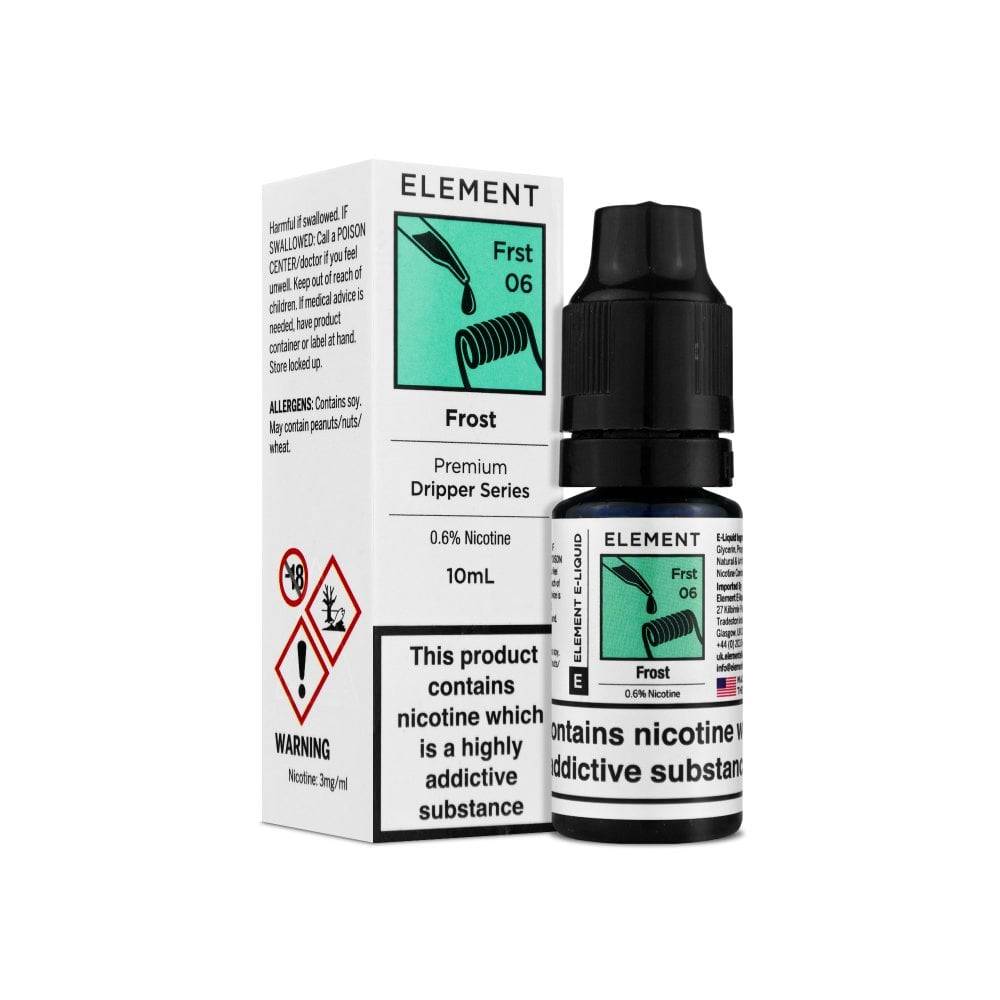 The Frost blends gratifying chilling menthol derived from genuine peppermint leaves with a slightly sweet taste for a punchy, refreshing, and cooling menthol flavor. It is a must-buy for fans of mentholated e-liquids and those who want a pure strong menthol flavor that gets as close as possible to the real thing.
Price: £ 12.99
Size: 50ml

80% VG / 20% PG
---
4. Pacha Mama Mint Honeydew Berry Kiwi - Rich and Full Taste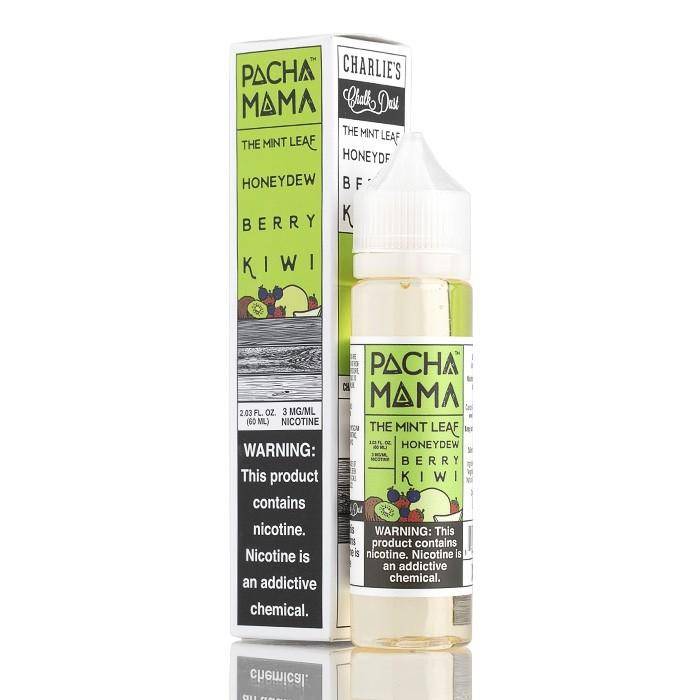 The Pacha Mama Mint Honeydew Berry Kiwi is an excellent menthol-fruit combination. The flavors are given away by the name. It blends the sweet juicy honeydew melon, ripe-tasting berries, and tarty kiwi with the sharp menthol punch. The exhilarating menthol undertone balanced with the pleasant notes of tropical fruits brings a refreshing and fruity taste. If you prefer a rich and well-balanced vape, it is a great option.
Price: £ 15.99
Size: 50ml

70% VG / 30% PG
---
5. Naked 100 Brain Freeze - Chilling Fruit Hit
Brain Freeze is another excellent menthol-fruit blend from popular juice manufacture Naked 100. A delectable and juicy fruit base with a delicate touch of icy menthol brings a pleasant and refreshing taste. It is served as a fruit feast! The fruit notes are full and rich with tangy kiwi, ruby red pomegranate, and fragrant strawberry. You will get a rich, fruity, and chilling hit from your first vape.
Price: £ 15.99
Size: 50ml

70% VG / 30% PG
---
6. Nasty Juice Bad Blood - Milder Menthol Kick
Nasty Juice is one of the best-known juice makers out of Malaysia. The Bad Blood provides an authentic, refreshing low mint flavor. It combines the enchanting blackcurrant with a subtle touch of cool menthol at the end. If you love the taste of blackcurrant and look for a mild menthol kick, the Bad Blood will satisfy your needs.
Price: £ 15.99
Size: 50ml

70% VG / 30% PG
---
What is Menthol and Why Does Menthol Feel Cold?
Menthol is a waxy, crystalline substance naturally found in the oils of corn mint, peppermint, or spearmint. Your sensory neurons react to menthol by increasing calcium production, which is the main reason for cooling sensation. Menthol is widely used in everyday life. It is added to products as a flavoring including cough drops, beverages, gum, perfumery, and candy, etc. It is also used in medicine for its antipruritic, analgesic, and decongesting effects.
---
Final Thoughts on Menthol Vape Juice
Menthol is known for its crisp, sharp, and chilling sensation. It holds a particular appeal for people who enjoy a bold, refreshing taste experience. Menthol e-juice is more versatile that can be blended with tons of flavors for a fuller and more nuanced vape. There is a massive collection of menthol e-liquid range from expensive to affordable and from complex to simple. So it is essential to find a menthol vape juice that fits your taste and gets the proper balance right between flavor and chill.
Menthol flavored lit cigarettes and rolling tobacco were banned in Europe on May 20th, 2020. If you've been a regular menthol-flavored lit tobacco smoker, a simpler and quite powerful menthol e-liquid like Dinner Lady Mint Tobacco is likely the best choice for you. For experienced vapers, there are plenty of more adorable or bolder menthol blends like fruity and dessert vape juices
Given NewVaping is a leading supplier of TPD compliant vaping equipment. We have the largest range of vape e-liquid in the UK. We are committed to helping you pick up the best menthol e-juice. If you are a fan of menthol flavors or smokers trying to quit and make a switch, I highly recommend you to try the top 6 menthol e-liquids. They are carefully selected and made from the reliable and the finest ingredients. I hope you will enjoy what we think are six of the best menthol flavored vape juice out there. Let me know your thoughts in the comments below!