Electronic cigarette, also known as vape, it is an ENDS(electronic nicotine delivery system) device mostly for helping people who want to quit smoking via ingesting a certain amount of nicotine from the vape to satisfy their nicotine cravings. In the early years, vapes often appear in big size like mod vapes: box mod, squonk mod, mech mod, and so on, mod vapes usually feature high wattage, multiple functions, and delivering a DTL (direct to lung) vaping experience. And smaller size like pod mod and pod, these vapes are less powerful while also capable of providing a DTL or MTL (mouth to lung)vaping experience. While in recent years, there is a slim, sleek, portable, delicate, and convenient vape device that hits the vape market by storm-disposable vape.
---
What is a disposable vape?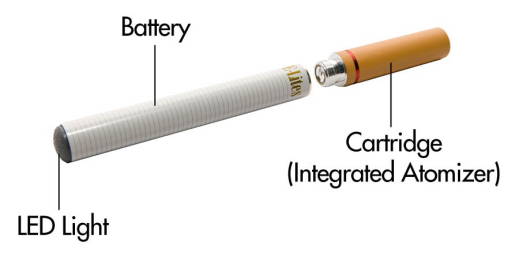 A disposable vape is a single-use e-cigarette that needs no set up or maintenance. The structure of a disposable vape is rather simple. As the above picture shows, a disposable vape is mainly composed of an integrated atomizer(it includes mouthpiece, cartridge, vape juice, and coil), battery and an LED light indicator. There are pen style, balm shape, crayon like, and even beer bottle style e-cigarettes, and they are pre-filled with vape juice and come with a full-charged battery. Thus disposable vapes cannot be refilled or recharged. You simply remove it from the box and put your lips on the mouthpiece then inhale to vape, until the e-liquid runs out or the battery is depleted or it has stopped working, you can properly dispose it and get a new one. Disposable vapes are often pre-filled with 50/50 vape juice to create a balanced MTL vaping experience. With relatively lower power (7W-11W or so), disposable vapes not only produce large amount of vapour but also bring discreet flavor.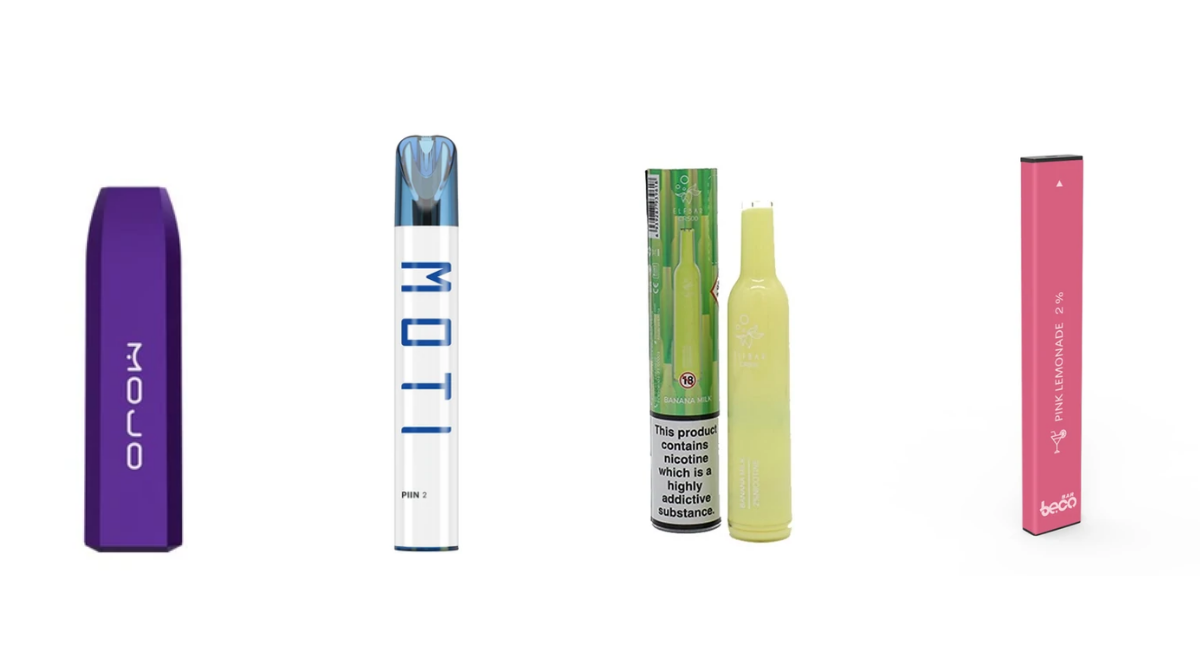 ---
How does disposable vape work?
Disposable vapes work essentially the same way as standard vape kits. They consist of a battery, a tank, and a coil. The coil is housed inside the tank, which also contains the vape juice, or e-liquid. The battery sends a current to the coil, heating it, and allowing the e-liquid to vaporize, ready for your inhalation. Unlike most mod vapes, disposable vape is simple inhale-activated which is much more convenient and easy to use for a novice vaper.
---
How long does a disposable vape last?
Subject to the TPD compliance, all vape products in the European market must obey the rules. The key points of the TPD as they pertain to vape products are:
A maximum tank capacity of 2ml

A maximum nicotine strength of 20mg/ml (2% nicotine)

All products must carry relevant warnings and information

All products must be submitted to the MHRA to be approved for sale
So according to the TPD compliance, the specifications of disposable vapes are similar. On account of the max volume for a pod capacity is 2ml, and the nicotine strength should be lower than 2%, the batteries in the disposable vapes often appear in 350mAh to 550mAh, and generally speaking, they are capable of providing 300 puffs to 800 puffs, it is equivalent to 20-50 combustible cigarettes. Whereas the amount of time a disposable vape will last can depend on how often you draw from your vape, so you may need a couple of these devices to last a whole weekend. However, many agree that they are infinitely easier to carry with you and use than a larger, more complex box mod and all of the accessories required.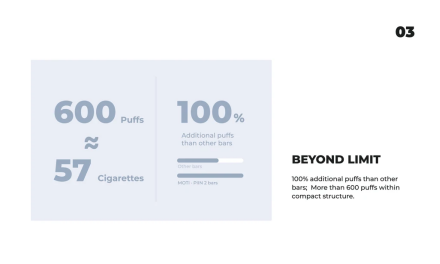 ---
1. Compact to carry and easy to use
The difference between a disposable vape and a rechargeable vape is that you don't recharge or refill disposable vapes, and there's no need to buy and replace coils. Like I mentioned before, once the disposable vape has no e-liquid or battery left, it can be discarded. Using a disposable vape is an easy and affordable way to enter the world of vaping, and many people like it as it can exactly mimic the experience of smoking for those smokers who are looking to quit. Basically, disposable vapes do not have any buttons, unlike a traditional mod. All you need to do is "inhale and vape", making it a content and ultra convenient way for those who would like to have minimal hassle and strong satisfaction with disposable vapes.
2. Less harmful than combustible cigarettes
But are disposable vapes safe to use? I'll tell you that vapour is not the same as smoke, and disposable vape devices don't produce tar or carbon monoxide, both of which are the most harmful ingredients in tobacco smoke. And it is confirmed that vaping is 95% less harmful than smoking. The average disposable ecig is generally considered to be much safer than your standard cigarette. If you want to kick your smoking habit, then trying a disposable vape in a flavour you know you will enjoy could be the best way to go.
3. Affordable and cost effective
Of course, some people prefer to completely customize their vaping experience, and that also can be great. However, a disposable vape is relatively much more affordable and easier to use than mod vapes, therefore, disposable vape is the best choice for those who would like to cost less and avoid playing with various settings and modes and instead just want to inhale and vape! Last but not least, NewVaping has delved into the market of disposable vape for years, here you can find the best high quality disposable vapes (they are all TPD compliant products) at super favorable prices.
---