A vape tank is a part of a vape kit, it is a kind of atomizer, which is used to contain e-liquid and coils for vapour production. Like any new item in daily life, the tank will become dirty and in dark colour after frequent usage. What contributes to dark gunk?
The main contributor is e-juice. It will build a layer on the wall of the vape tank. If you don't clean it before adding a new e-liquid, you are likely to taste a ghost flavour like menthol coffee blends. Besides, the air vent in the tank can get blocked by airborne particles, especially the high VG concentration.
Cleaning the vape tank is a process that should be delicately handled and with patience. So here is a fool-proof guide to help you master four approaches to cleaning your vape tank as well as the frequency with that you should do this maintenance work.
---
An anatomy of a vape tank

Fours ways to clean your tank

How often should you clean your vape tank?
---
An anatomy of a vape tank
To clean the vape tank, you should remove it from the kit and dismantle it. Therefore, it is necessary for you to know about its assemblies and remember where they go when dissembling your tank.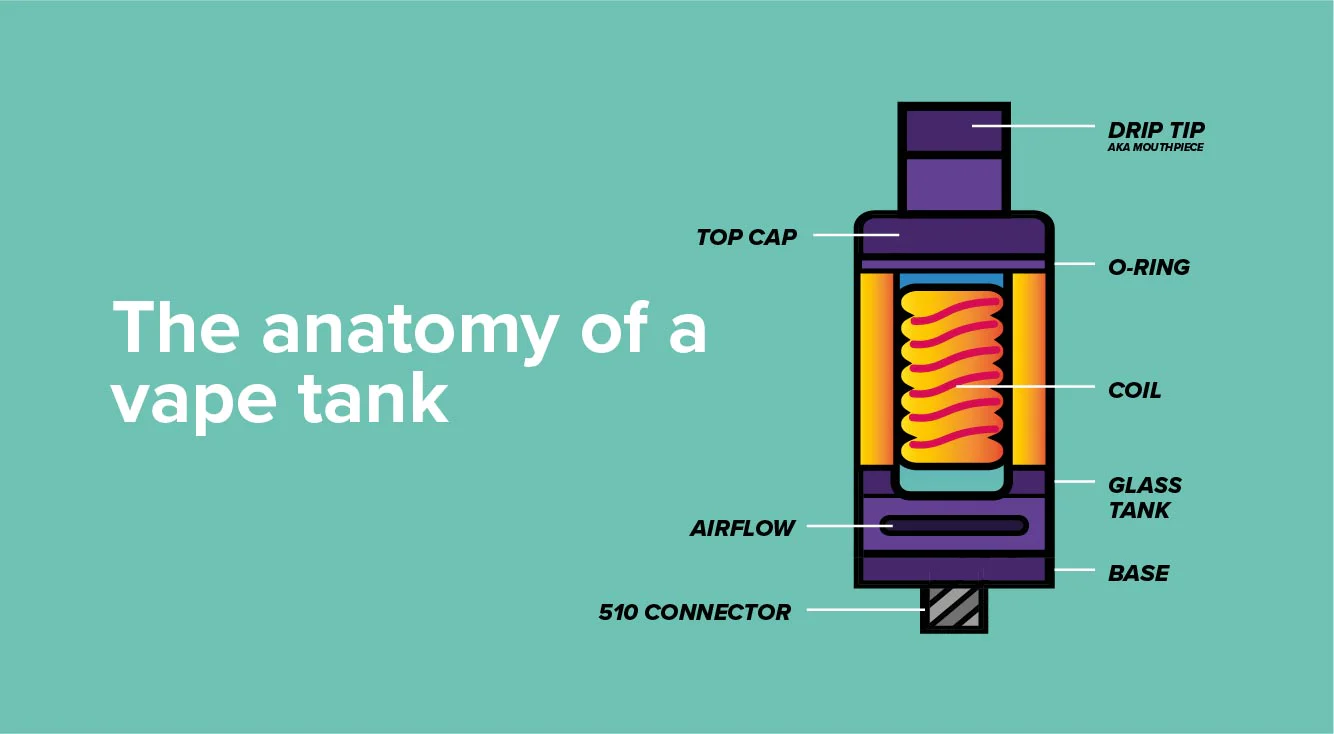 Base cap — establishes a connection between the tank and battery, delivering electricity to the coil. If there is an adjustable airflow on the bottom, this part will include an airflow ring with opening holes.
Chimney — a tube, that served to transfer vapour from the coil to the mouthpiece.
Glass tube — hold vape juice, durable for temperature and shatterproof, but comparatively thin, and please kindly cope with it.
Top cap —maintains the tank's integrity from the top and the area where your drip tip is attached. If there is a top adjustable airflow, the air vent holes will be present on tanks.
Mouthpiece — also known as the drip tip, where you puff on.
O-rings — avoid leakage from your tank, need special care when cleaning the tank. Usually, the package will provide an extra O-ring, you can change it if needy.
---
Four ways to clean your tank
1. Rinse it with warm water
It is the simplest method to clean tanks. When your tank is not very dirty, the warm water is efficient to renew your vape tank.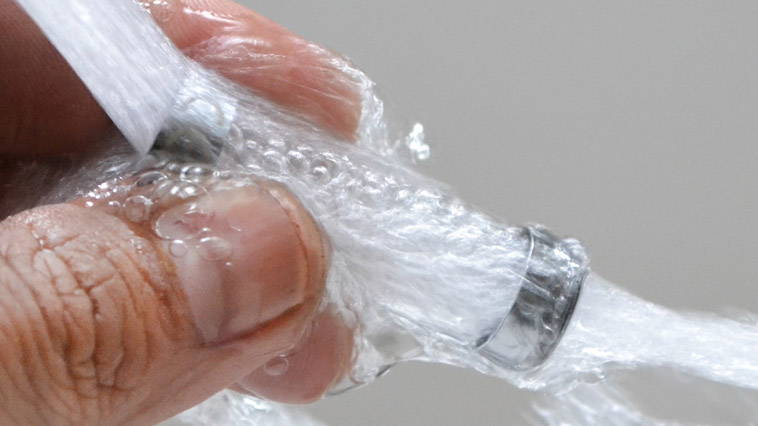 Step1: Disassemble your device, carefully place the small assemblies into a bowl in case of missing them;
Step2: Run your tank through warm water;
Step3: Cool it down and make it dry with a paper towel or a twist of tissue;
Step4: Soak other pieces in the bowl and clean them with a small microfiber cloth or clean toothbrush if necessary;
Step5: set aside all of them to air dry for ten minutes.
---
2. Use PG(Propylene Glycol)
If you know about the components of vape juice, you may get to know the function of PG. it is a substantial carrier for flavours. The chief purpose of cleaning is to clear out the residues from old vape juice. Based on that, let leftovers go back somewhere from the beginning.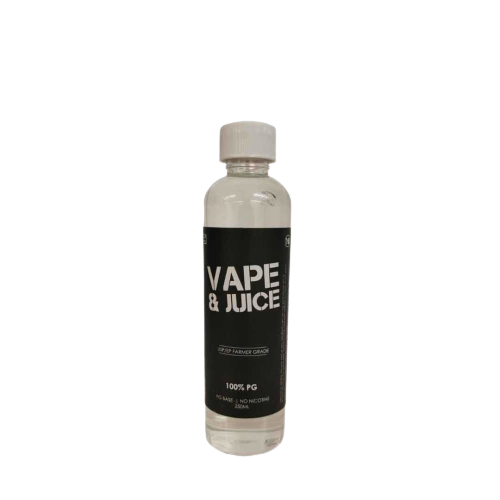 Step1: Uninstall your tank and rinse your tank with running water;
Step2: Place all elements in a bowl of PG;
Step3: Soak for 1-2 hours, let PG carry away old flavour;
Step4: take out your tank and place it on a napkin
Step5: Air dries until there is no water visible.
---
3. Utilize household items
Apart from water and PG, you can use your household stuff to refresh your tank.
Baking soda---It is a trustworthy cleaning solution that may be applied to restore the cleanliness of tanks.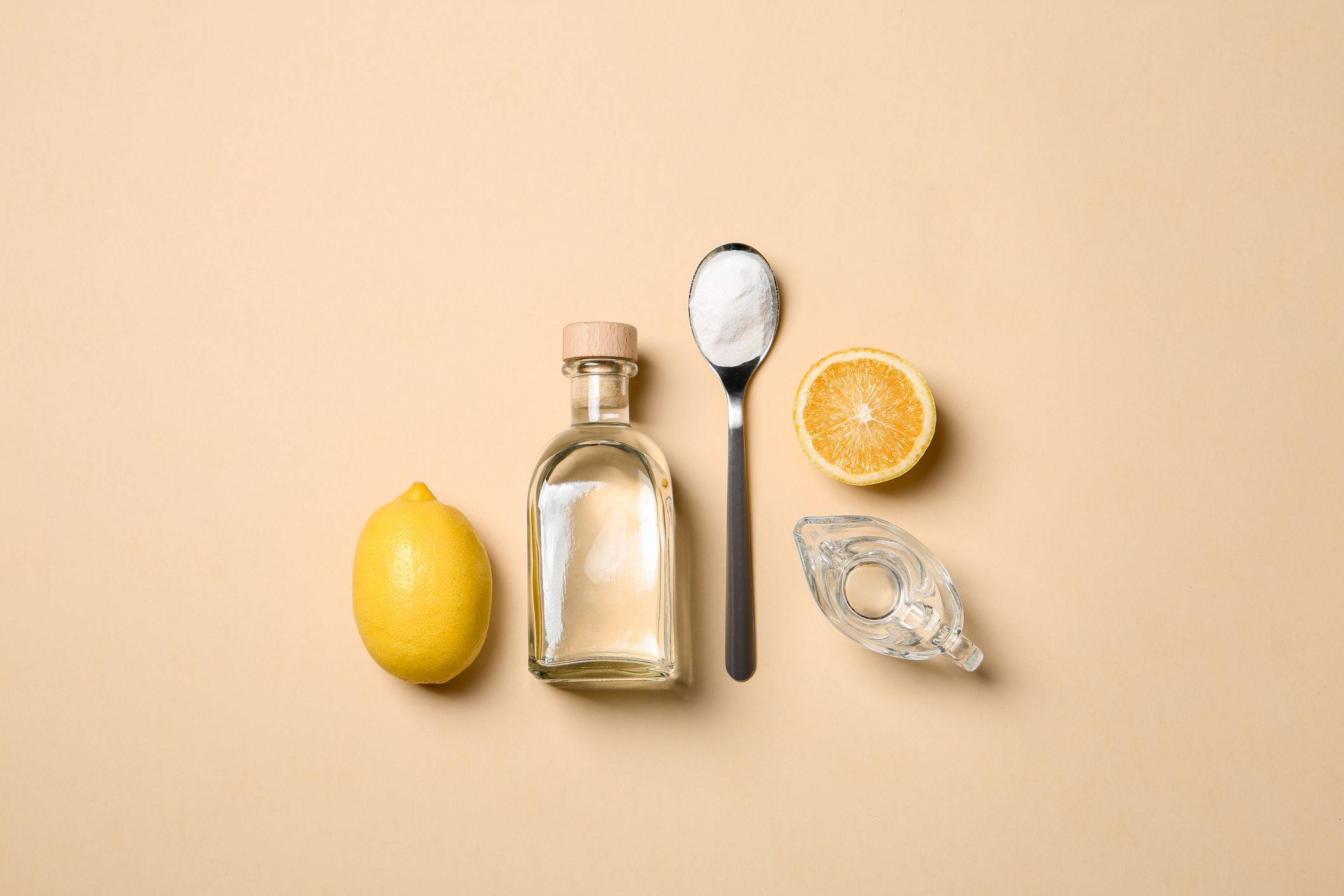 Vinegar--- Although it is a fairly acidic cleaning agent, it must be thoroughly washed off to prevent leaving a lingering smell.

Cheap vodka---Despite not being a typical household item, you can certainly get it at the grocery shop. You won't pay anything for it, and it will function.

Isopropyl rubbing alcohol (90%)--- very effective, but if the tank is not thoroughly rinsed and dried after cleaning, it could be harmful.

Dish soap or lemon juice ---If you combine them with water, it might aid in cleaning, but let me remind you again, you should fully rinse it.
Step1: Get your tank from the vape kit, and detach it
Step2-1: If you use vodka or isopropyl rubbing alcohol (90%), dampen a paper towel or microfiber cloth with alcohol, wiping the stained area away.
Step2-2: If you use vinegar, soak the parts of the vape tank in a bowl of it for at least 20 minutes.
Step2-3: If you use baking soda/dish soap/lemon juice, mix it with some warm water. Then soaking for no less than 20 minutes.
Step3: Rinse the tank completely with running water, no residues are left.
Step4: Dir dry on a paper towel or tissue.
---
It also works for jewellery and other valuable metals.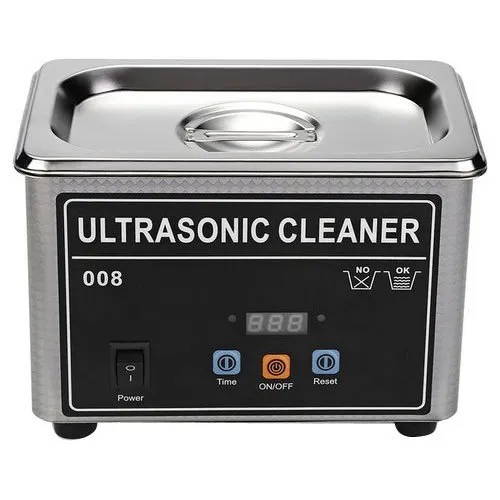 Step1: Get your tank elements as I mentioned before;
Step2: Put them into the ultrasonic cleaner and fill with water
Step3: Turn on the cleaner and wait until it finishes.
Step4: Let your tank dry with air over a paper towel.
---
How often should you clean your vape tank?
It depends on how often you vape. For heavy vapers, it is recommended to clean your vape tank once a week; For moderate vapers, it's best to clean tanks at least once every two weeks. And every vaper should be advisable to clean their vape tank monthly.
If you come across some vaping problems in the following, you should consider cleaning your tank.
A gradual loss of flavour

A rotten, burned, or unappealing taste

A reduction of vapour

Visible leftover pile up on coils or tank

E-juice in a dark colour

Slow, poor, or uneven performance
---
In general, touchable things can deteriorate as time went by. If you've already done well in your maintenance job, but still cannot get your enjoyable vaping experience back. You may change it with a new one.
New Vaping store provides a lot of tanks, coils, and other accessories both in good quality and affordable price, just pick one as you like. If you have any problem with vaping, please feel free to contact us.
---