Product Intro

Appearance and Basic Operations

Performance

Battery Lifespan

Pros & Cons

Gallery

Verdict
---
The Caliburn X Vape Kit is a new generation from the Caliburn family of Uwell. It is upgraded with unique leak-proof technology, enhanced airflow adjustment, and a small display screen. This pod kit features a 2ml refillable e-liquid pod with a visible e-juice window, allowing you to see how much vape juice is left there.
It is powered by an 800 mAh built-in battery and can be rechargeable. What's more, it provides you with a range of wattage from 5w to 20w and there are six stylish colours for you to choose from. As to the coils inside, Uwell offers two kinds of coils(0.8ohm & 1.2ohm), I assume that it can support both MTL vaping and semi-DTL vaping.
Price: $35.99 (at New Vaping)
Colors: Matte black, ink blue, ribbon red, lake green, lilac purple, moonlight silver.
Built-in 850mAh battery

Two Mesh Coils (1.2Ohm & 0.8Ohm )

2ml Refillable Pods

5-20W Power Range

USB type-C charging

Dimensions: 11 cm x 2.6 cm x 1.6 cm
1x Uwell Caliburn X Device

1x Caliburn X Refillable 2ml Pod

1x UN2 Meshed-H 0.8 Ohm Caliburn G Coil (Pre-Installed)

1x UN2 Meshed-H 1.2 Ohm Caliburn G2 Coil (Spare)

1x Type-C Charging Cable

1x User Manual
---
Appearance and Basic Operations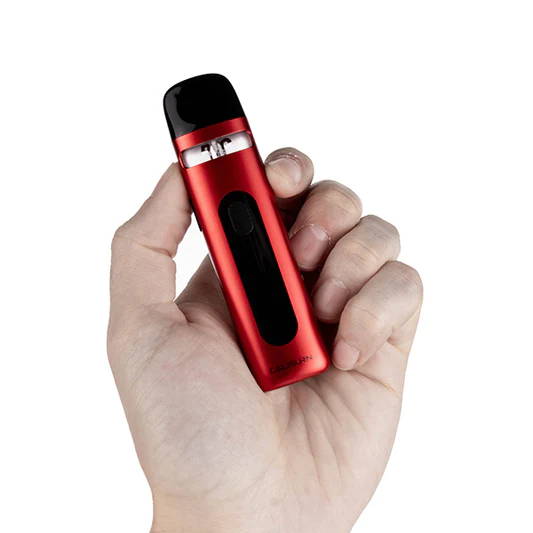 After I opened the package of Caliburn X, I got all items like the package content mentioned on the product page: One extra 1.2 coils for exchange, a complete Caliburn X vape kit, a USB cable for recharging, and a user manual for handy instructions.
The colour I chose is the ribbon red, stylish and eye-catching. I love it. Holding Caliburn X in hand is bloody lightweight and slim. It features a small screen and a firing and adjustable button at the center. The airflow design is set on the side of the kit, like most vape kits.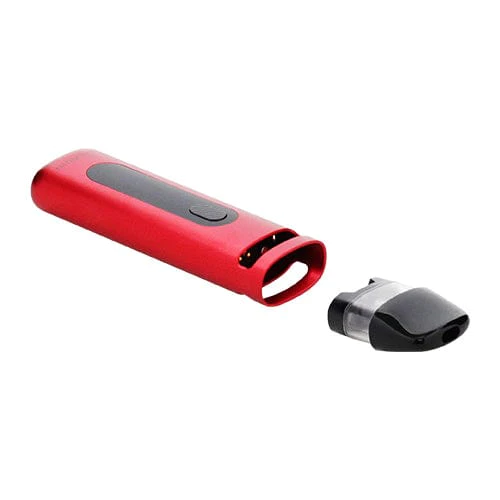 Before vaping, I need to prime my coil and fill in the vape juice(Ice Menthol Dinner Lady 50/50 E-liquid). Therefore, dismantle the vape kit by removing the mouthpiece first, then reveals the top filling port, continue to pull the pod out, and take out the coil which says 0.8 ohm. After priming my coil, I put it back into the pod and attach the pod to the kit body, finally, I filled the e-liquid through the top-filling port.
Well, the filling job is done, it is time to start vaping. According to the instruction, it enables me to both draw activation and button activation as well as adjust wattage. So I try to turn on the vape device first by clicking the middle button five times in a quick motion. Well, the screen is lighting and displayed with a large size of the number of wattages, small signs of battery life, voltage, coil resistance, and puffs.
---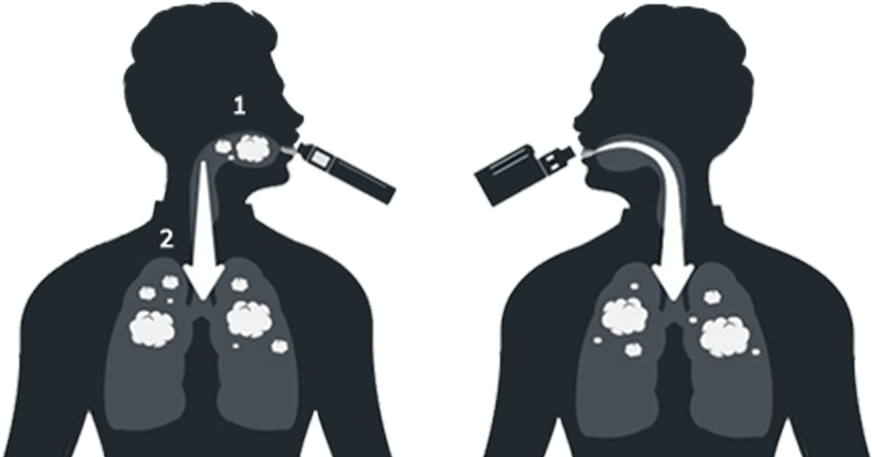 As the screen shows to me, it is 13 w and equipped with a 0.8-ohm coil. I would like to have an RDTL vape, so I maximum the watts to 20w and open the airflow fully. As I am lazy at drawing for a long time so I begin vaping with a button as usual.
The vapour is quickly created and can be exhaled considerable white clouds. And the menthol ice flavour tasted pretty refreshing and entirely renew my head. Yeah, in general, it deserves a function of RDTL(Restricted Directly to Lung) vaping. And you can use the high-VG vape juice when doing RDTL vaping.
MTL Vaping and Stealthy Vaping
With the same 0.8 ohm coil, I turn down the watts to 13w and tighten the airflow down a little bit to try an MTL(Mouth to Lung) vape. Puff on the mouthpiece like smoking, I acquired a tight inhale and exhale a smaller amount of vapour.
To make a stealthy vaping, I replaced the 0.8-ohm coil with the extra 1.2-ohm coil, primed as usual. lightly lowing down the default wattage, I received a relatively tight MTL vape experience.
The vapour is in a rather discreet way, the flavour tastes also fresh but slightly weaker than RDTL vape. It is suitable for vapers who like disposable vapes and want to have a change on other vape devices.
---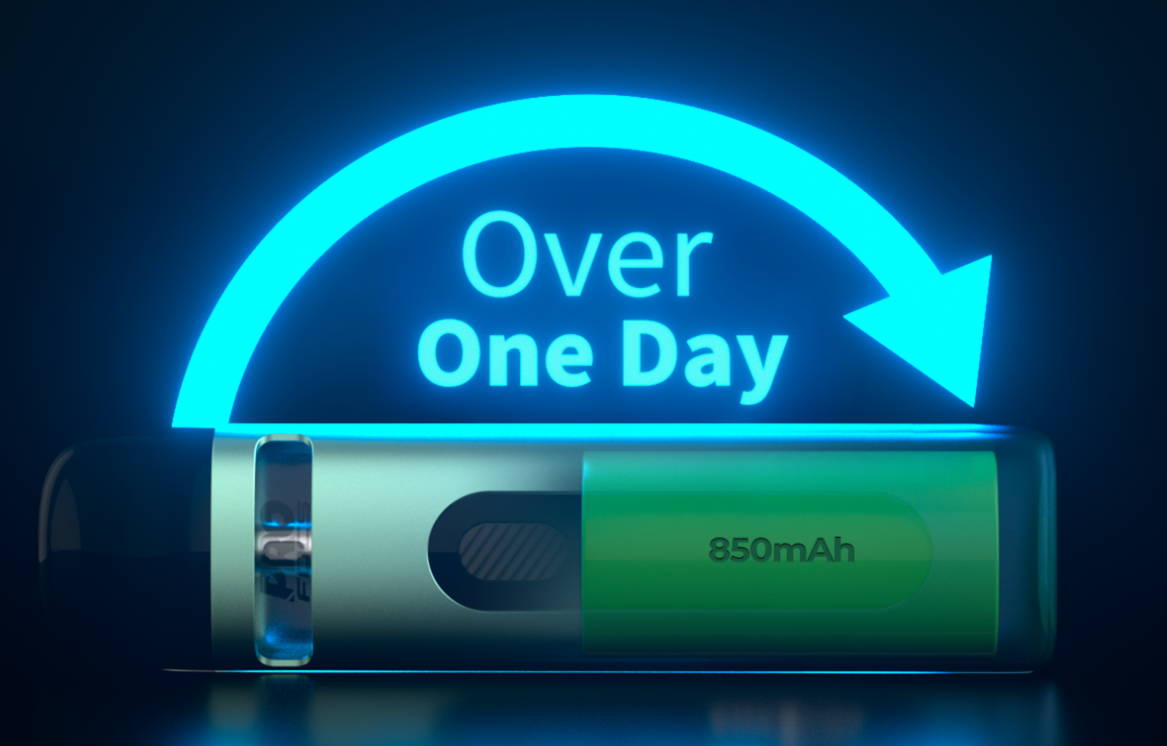 The battery lifespan depends on how frequently you vape. The Caliburn X Vape Kit is sufficient to support me to go through more than a day. Although I'm not a heavier vaper, it contains an 850 mAh internal battery and can be recharged via a USB cable. Compared to an Elf bar which only features a 550mAh battery and can offer up to 600 puffs, the Caliburn X vape device is a good pod kit option with long battery life.
The time of recharging this device to a full 100% condition is about 52 minutes, which is fast for the size of 800mAh battery capacity. So, that is to say, you can re-energy the small pod mod kit within one hour. By the way, the Caliburn X supports passthrough charging, allowing you can continue vaping while it is plugged in.
---
+ Starter kit
+ Attractive appearance
+ Portable size
+ Easy to use
+ Top filling
+ visible e-liquid window
+ Draw activation & button activation
+ RDTL&MTL vape style
+ adjustable wattage and airflow
+ Long-lasting battery
+ fast charging
- Require little maintenance
- Little complicated for beginners
- A little pricy
- Flooded sometimes
---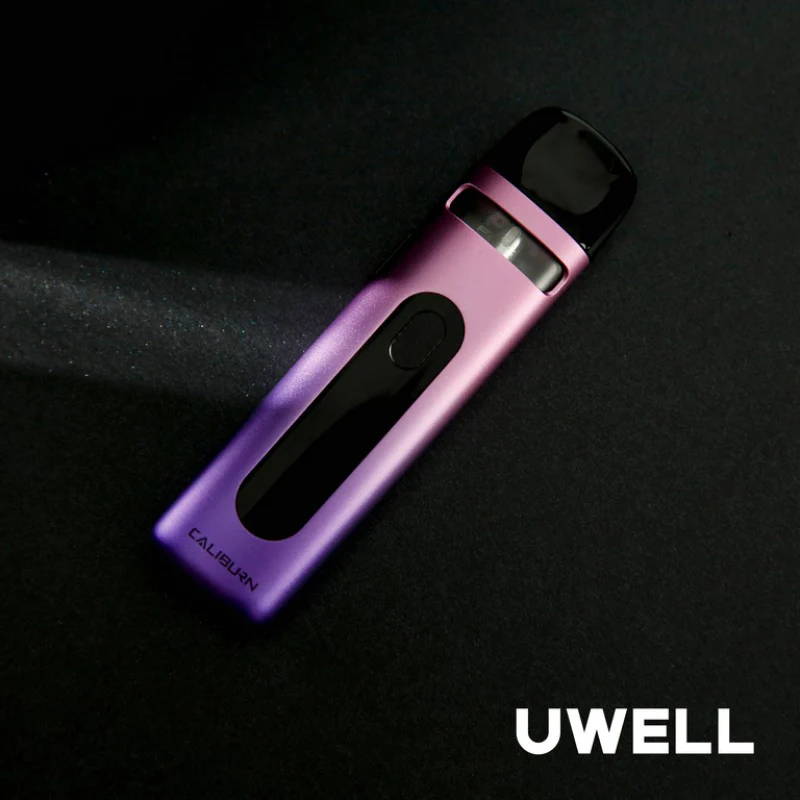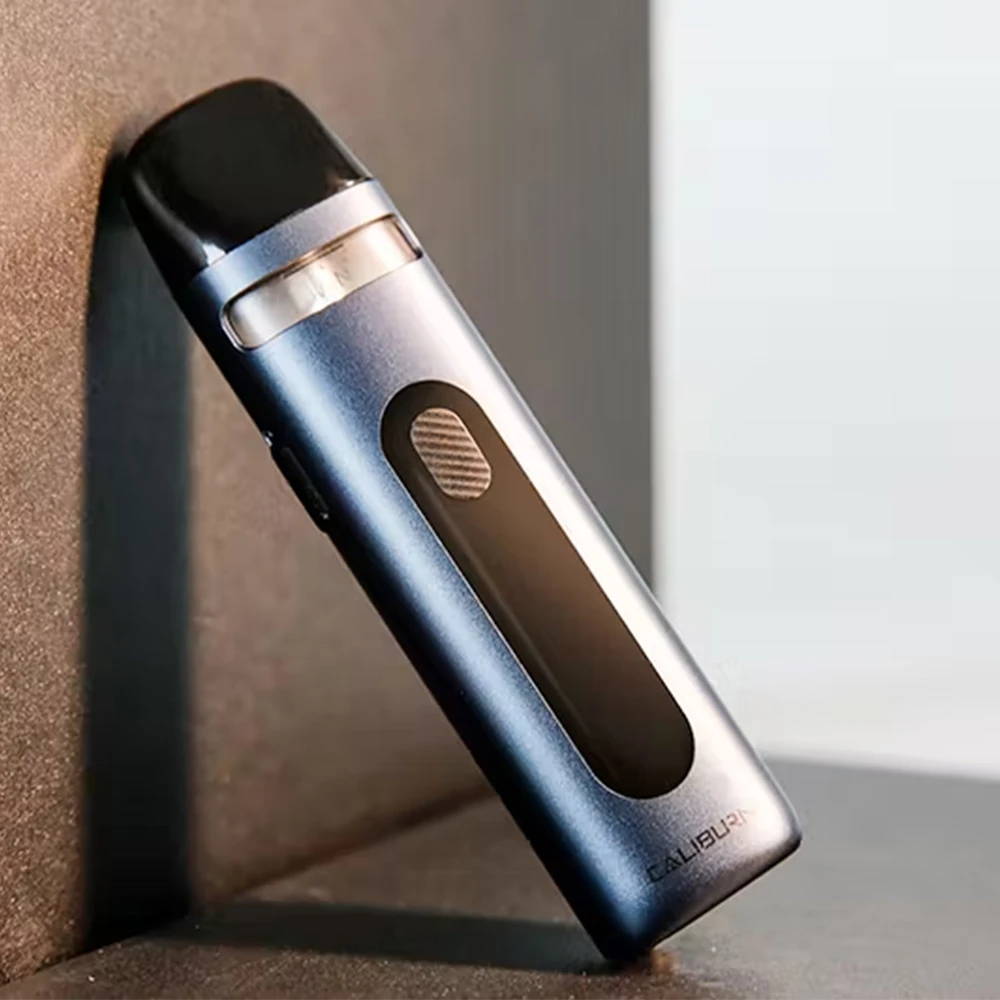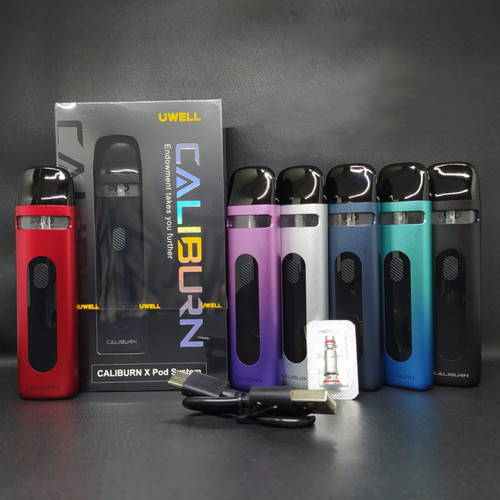 ---
To sum up, despite it being lightly expensive by contrast to other kits, it is a great pod mod kit for starters to enjoy a fabulous vaping experience. If you use it, do not over-saturate the coils to prevent flooding problems. And it would be better if Uwell team can fix up the flooded problem.
---