Best Vape Juice in the UK 2021
Author: Ash / Category: Guides/ Date: 12/8/2021
---
Best Vape Juice in the UK
To begin with, there is a simple classification for different types of e-liquid which are shortfill, nic salt, nic shot and high VG e-liquid. Different types of vape juices certainly are for vapers who have different demands. Let's see what are the best vape juices in the UK.
---
Billionaire 2.0 Series Nic Salt E-liquid 10ml
Billionaire 2.0 Series Nic Salt E-liquid definitely is the eclectic yet various in flavors and styles. It's classical recipe with 50VG/50PG and optional nicotine strength 10mg/20mg. This is a perfect alternative for smokers who want to make a switch, and the vape juice works well with pod or pod mod with higher coil resistance over 1ohm and brings you the exact tight MTL inhaling experience as if you were smoking. The amazing flavors including:
Fresh Strawberry: It always reminds people of their first love: sweet, fresh and unforgettable. If he/she is still in the bottom of your heart, would you like to have a vape of this flavor?
Banana Ice: Mixed with soft and icy flavor, and it's also salt based nicotine, it refreshes your brain and brings you sweet and creamy taste at the same time!
Rainbow Drops: After the storm comes the rainbow! This perfectly mixed flavor definitely wrap all your bad mood, and comfort you by its sweet taste!
Mixed Berries: You are a berry-lover? This one definitely satisfies all your desire to berries! Blended with blueberries, strawberries, red raspberries and blackberries, of course the taste is mixed with sweet and sour, do not miss it if you are a berry-lover!
Blackcurrant: Charm is the first word that I would describe it. Just like an icy beauty diffuses a pleasant fragrance, when you vape it, it gives you sweet but icy taste which makes you try to stop but cannot.
Lemonade: As if you peel off the lemon, quickly the whole room is permeating the taste of memories. This flavor reminds you of every summer, a cup of home made lemonade tea always console your distressed heart, try this sweet, sour and cold vape and go back to the past for a little while.
---
Riot Squad Cola Cooler Shortfill 50ml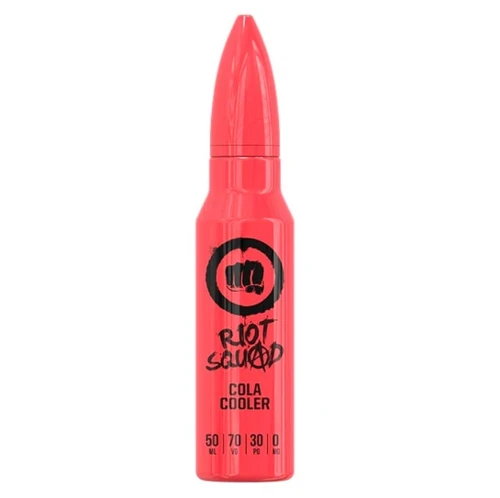 Riot Squad Cola Cooler Shortfill is rich in cool flavors which surely opens up your taste bud and satisfies your picky mouth. Days go heated and you feel like you are burning! Why not get some cola cooler choices, mixed with cola and Ice recipe, inhale your dryness-heat and stress, then those e-liquids absolutely puff away all of them! What's more, 70VG/30PG and 0 nicotine strength allows you inhale DTL a mass cloud with a sub ohm device and enjoying the cola&ice flowing in your throat and lung. Absolutely an unforgotten experience.
---
Vampire Vape Black Jack E-liquid 10ml
The flavor of Black Jack is mainly composed of Aniseed, Menthol and Ice cream. Life is just like mist, so does Black Jack. 60VG/40PG makes it more smoky, you can not clearly see what will come in the future and never know who is the winner in the end. The strong aniseed flavor with a subtle hint of licorice undertone awakens your taste buds to give you the joyful nostalgic flavor. Enjoy the vapour!
---
Strapped Bubblegum Drumstick Shortfill 100ml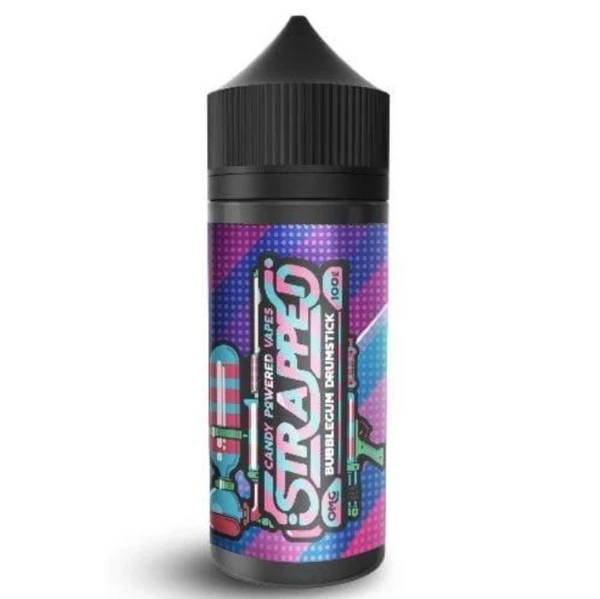 Welcome to Charlie and his chocolate factory! In here, you can get the fantastic flavor of Bubblegum Squashies which mainly made from Milk, Raspberry and Ice cream. And 60VG/40PG makes it more like a fairy land and playable for producing more smoke. So we recommend it should be paired with a sub ohm vape kit for the best performance.
---
Dinner Lady Lemon Tart Nic Salt E-liquid 10ml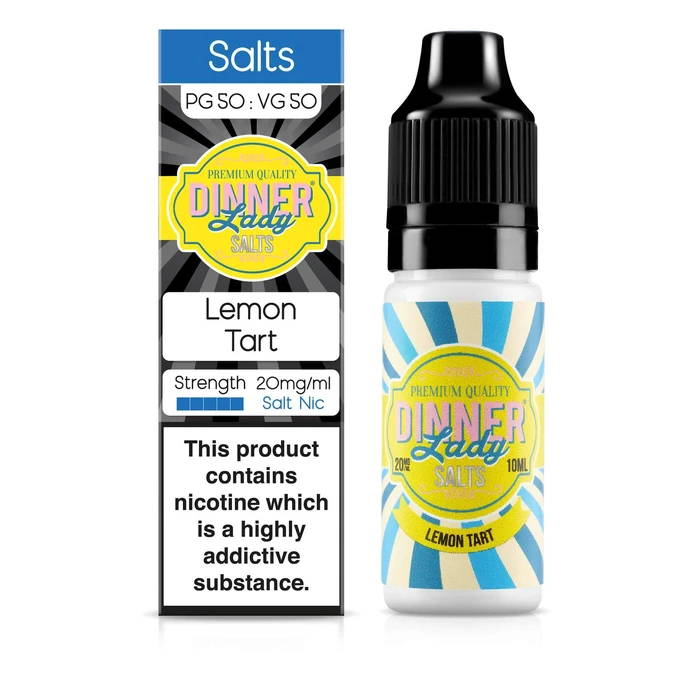 Her story began in 2016, when Dinner Lady introduced Lemon Tart e-liquid to the world. Initially available in 30:70 Shortfill, Lemon Tart quickly gained popularity and became one of the world's most iconic vaping flavours. Of course now you can afford £3.99 for a incredible flavour of Lemon Tart 50VG/50PG with an option 10mg/20mg nicotine in 10ml bottle. Lemon Tart reminds vapers of a sweet yet bitter meringue treat with a butter biscuit crust, it is a firm favourite of those sweet lover. You can also find Desserts, Fruits, Ice, Menthol, Sweets and Tobacco flavours here which are also popular and every one can find one best suits them.
---