Best Vape Mod in the UK 2021
Author: Ash / Category: Guides/ Date: 10/8/2021
---
Mod or mod box, just as the name implies, it's the modification of your vaping experience. Unlike vape pen or vape pod, vape mod has a series control for your vape device generally includes temperature control, wattage change, airflow adjustment, sub-ohm resistance, etc. With all the powerful functions comes with a larger battery capacity and more sophisticated design thus most vape mods are bigger and heavier than pods.
Vape mod is also famous for its 510 connector. Now in the vape market, 510 connector on the mod almost can be used with all sorts of atomizers which greatly expand the utilization of vape mods.
There are more detailed classifications of vape mods and they usually are: Squonk Mods , Mech Mods , DNA Chip Mods , Touch Screen Mods , the list goes on. Obviously, there will be more new functions on vape mod to be created as vape industry grows.
Generally, a mod is composed of fire button, temperature control, variable wattage and battery compartments as the following picture shows: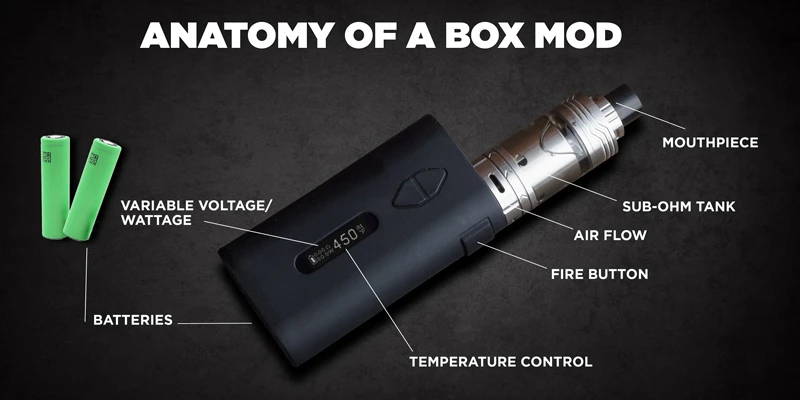 Whereas vape mod is highly recommended to those advanced vapers and vapour epigone who loves to DIY their own vape mod. If you are a beginner or a smoker finding smoke alternative, I suggest you guys can try vape pens , disposable pod kits or pod kits first because vape mod mostly uses sub ohm coils which means you can absorb much less nicotine from a mod but much more from a pod.
---
What E-liquids Fit Vape Mod?
In the whole, a mod device is often equipped with sub ohm coils with relatively higher wattage compared to pod device. As a result, high VG and low nicotine strength e-liquids are recommended to vape. These ratios of vape juice recipes are commonly seen in the market for sub ohm/DTL: 70VG/30PG, 80VG/20PG with 0/3mg/6mg nicotine strength vape juice.
---
I listed some representative vape mods below. So no nonsense any more, let's go straight to today's topic.
Dovpo Topside SQ Mech Squonk Mod (with Free Samsung Batteries)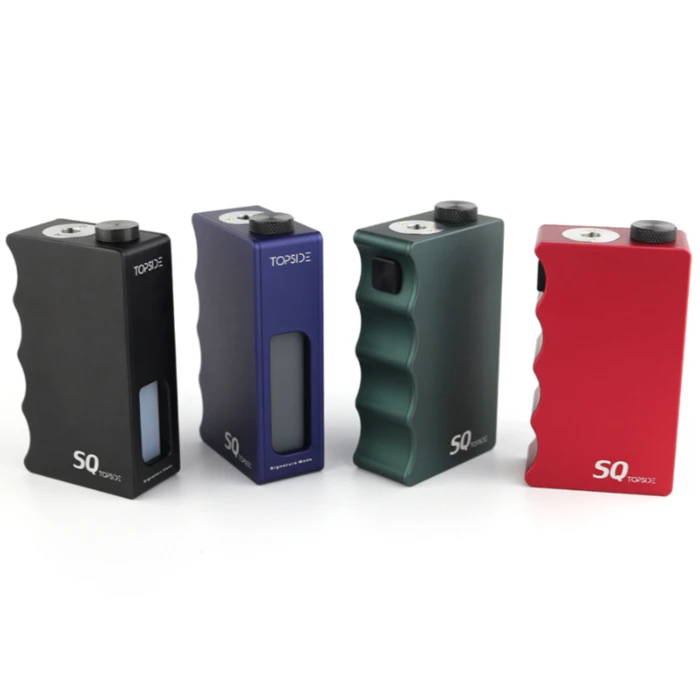 Dovpo Topside SQ Mech Squonk Mod definitely is a high end vape mod for advanced vapers. Squonk mod is able to absorb the vape juice from the bottom of the bottle into the atomizer by squeezing a plastic bottle hidden inside the machine which greatly brings the convenience for the RDA tanks because you do not need to drip the e-liquid on the coil anymore.
What's more, with a Samsung 30T 21700 3000mAh Battery, it is powerful enough for a day run, bringing you durable and stable vaping experience with featured 12.5ml e-juice squonk bottle and top filling system.
---
Suicide Mods SuiSide Mechanical Tube Mod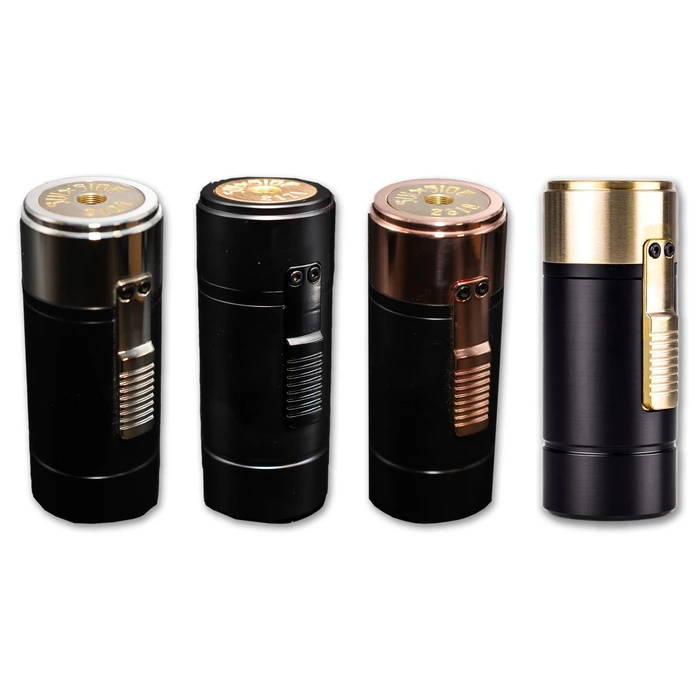 The SuiSide Mechanical Tube Mod is compatible with both 20700 and 21700 batteries and fitting up to a 30mm atomizer, it is perfect for vapers looking blend both style and power! This product is for rather high level vaper who has a great understanding of Ohm Law and battery safety. Simply pop off the bottom delrin cap, unthread the copper battery cup and put your battery in to use!
The Sui-Side is a fully mechanical mod and will require maintenance from time to time. It also appears with mechanical iron outlook: Copper, Brass and Delrin. If you notice a drop in performance, clean the contact points of the device on the copper cup and the firing bar with a metal polish.
---
Lost Vape Thelema DNA250C 200W Mod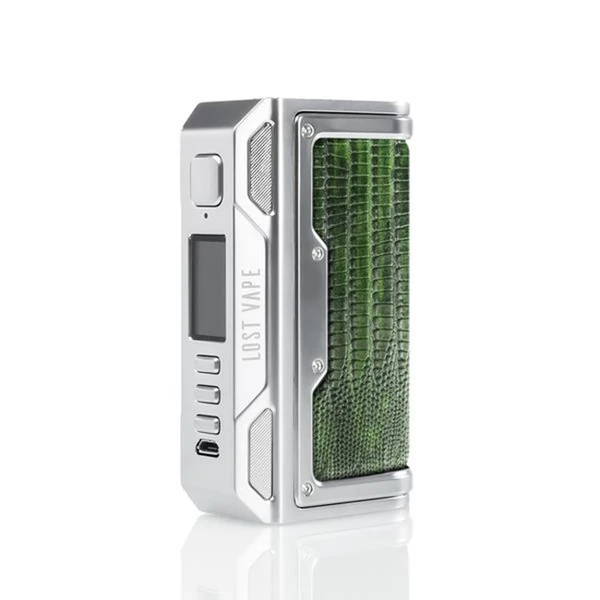 The Lost Vape THELEMA DNA250C Box Mod features the advanced DNA250C Chipset with 1-200W range which enables a resistance range from 0.1ohm-3.0ohm. It is powered by dual 18650 batteries thus it supports a day run if you take it outdoor.
Thelema DNA250C Mod features firmware upgrade and accurate temperature control rage from 200℉-600℉. Thanks to the advanced DNA250C Chipset, the THELEMA Mod has access to VW, TC, and Bypass Modes, delivering satisfying performance to the user via tailored vapor output. With a 0.96 inch TFT Color Display Screen, you can clearly notice the current wattage and temperature.
What's more there are 9 colors and styles for you to choose, its soft leather and lubricious iron texture definitely offers you extraordinary usage experience.
---
Wotofo nexMOD Dura 230W Box Mod
Featuring hardy designs with multi-functions, the nexMOD Dura box mod is waterproof, shockproof and dustproof. It can work well in various outdoor environments by utilizing top quality shell materials and rubber coating treatment, the nexMOD Dura can meet high standards of protection against shocks and drops. It is designed with a stylish and rugged look intended to be the expression of cool & cautious but determined intrepidity.
Thanks to the accommodation of dual 18650 batteries, the nexMOD Dura outputs a maximum power of 230W which unlocks more different ways of vaping. The most outstanding feature of it is a large touch screen with slide to unlock gestures on it, temperature control mode, instant fire time and more functions awaiting for you to uncover!
---