Best Vape Pens in the UK 2021
Author: Ash / Category: Guides/ Date: 9/8/2021
---
Initially, vape pen is an alternative to most smokers for its compact yet multifunctional features, that's why we call it a pen, slim, narrow and often cylindrical. It is well known that vaping causes literally least harm in comparison to smoking, and there are more different flavors of vape juices to choose from, that's pretty much why vape pen is not only popular among smokers but also youngsters(above 18 years old).
Generally regardless of the design, vape pens contain a battery, an atomizer, a cartridge or tank, a sensor and a mouthpiece, as shown in the figure.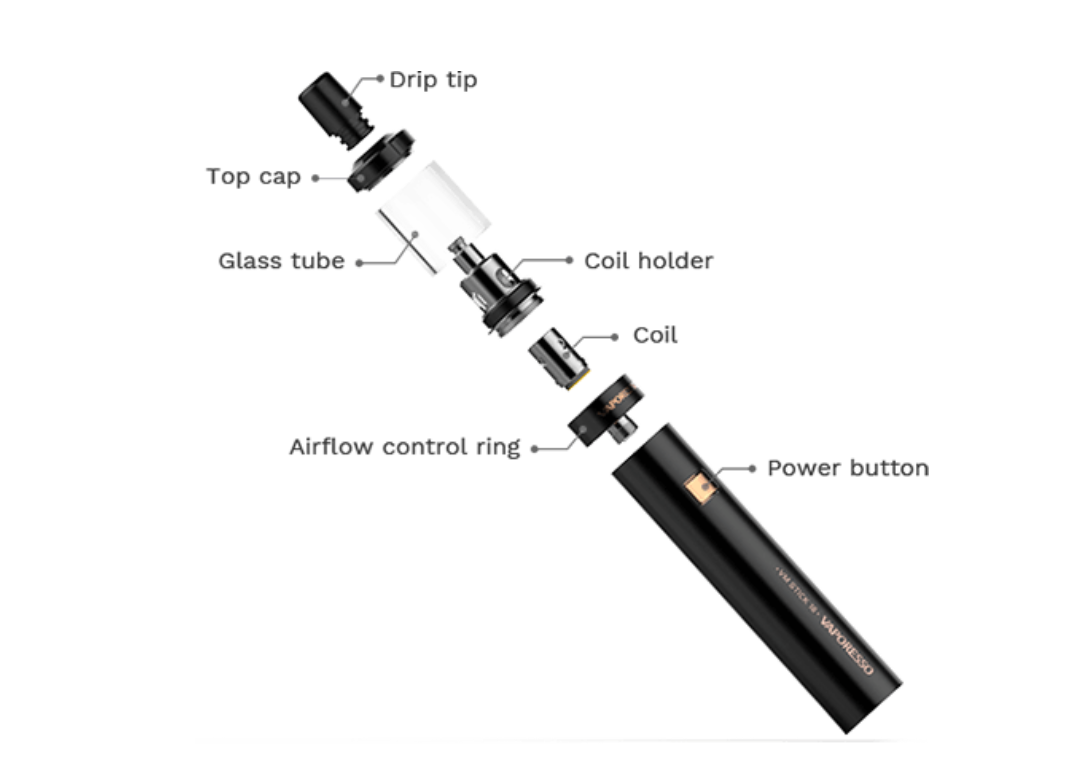 There are countless debates between smoking and vaping for which one is healthier, here I would like to make a conclusion: Vaping is a healthier lifestyle than smoking. Of course that conclusion is for the smokers. Anyway, I don't suggest people who doesn't have smoking habit or craving for nicotine to vape, especially a minor.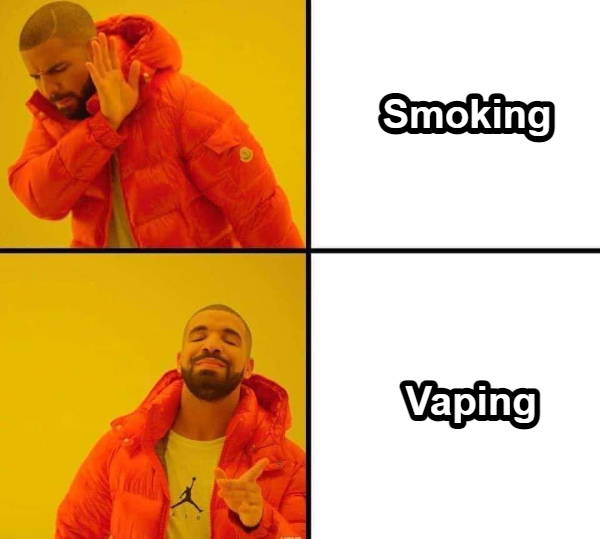 ---
According to a survey, the number of adult e-cigarette users worldwide will reach 55 million in 2021. The vaping population is booming, so does the vaping manufacturers. The vape market now is jagged and uneven in consideration of the rapid development of vape industry, if you are looking for a suitable vape pen but don't know what to choose, then I'll show you what's the latest and best vape pen in the market.
---
MOTI Vape Pod Starter Kit (Open System)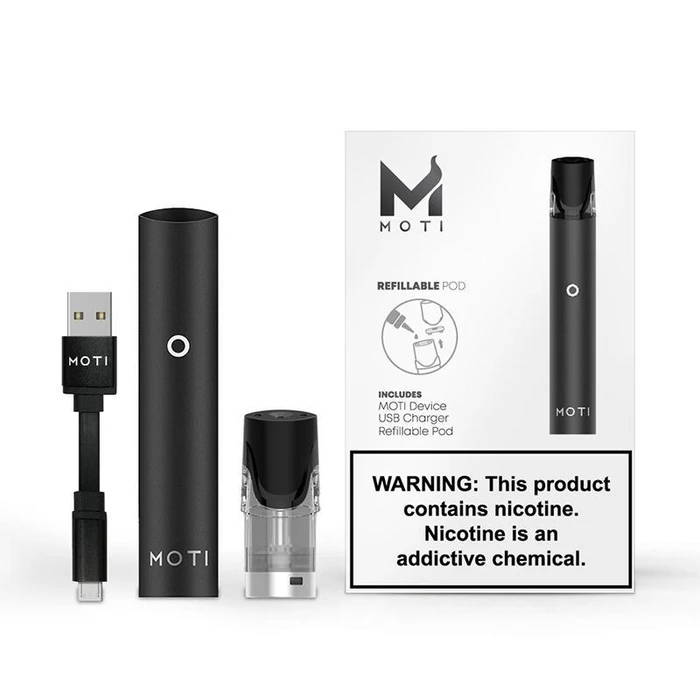 Introducing the latest in pod vaping technology, the Moti delivers one of the best vaping experiences directly to the palm of your hand.
Measuring just 4.5 inches long this device fits comfortably in any pocket and is perfect for vaping on the go. Features draw activated firing for a sleek buttonless design.
The Moti is designed with a tapered oval chassis, this allows the device to fit naturally in between your fingers and feels comparable to holding a cigarette or a thin cigar.
Powered by a 500mAh built-in battery, the Moti has plenty of power and can last anywhere from 500 to 600 puffs on full charge.Charging a dead battery takes roughly 50 minutes.
Unlike a JUUL, the Moti comes equipped with refillable pods! Each pod holds up to 1.8mL of Eliquid. Pods utilize a 6th generation ceramic honeycomb core with a resistance ranging from 1.2Ohm to 1.5Ohm.
10 different styles and colors from humble deep blue to shiny lemon yellow, whether you want to be low-pitched or energetic, you have choices!
---
SMOK VAPE PEN 22 Starter Kit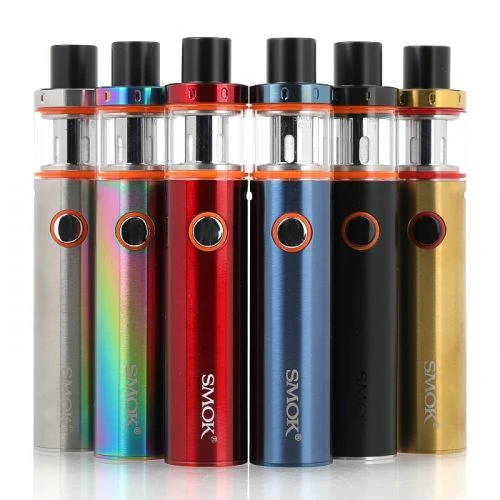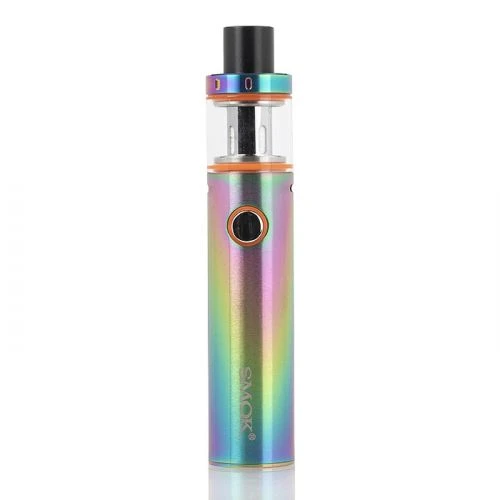 The SMOK VAPE PEN 22 Kit is powered by 1650mAh internal battery and direct output voltage system. The VAPE PEN measures 22mm in diameter and 110mm in height, featuring a classic cylindrical form factor with detachable structure for convenient cleaning.
Operated by a single oversized firing mechanism, the VAPE PEN 22 features LED light feedback for intelligent battery life indicator.
Included in the kit is the new SMOK Atomizer, a top-filled Sub-Ohm Tank with fixed bottom airflow delivery. The coil is built to match the output range on the battery, providing a balanced performance in vapor and flavor production.
It's various in colors including Rainbow, Black, Blue, Red, Gold and Silver.
---
Vaporesso Sky Solo Plus Kit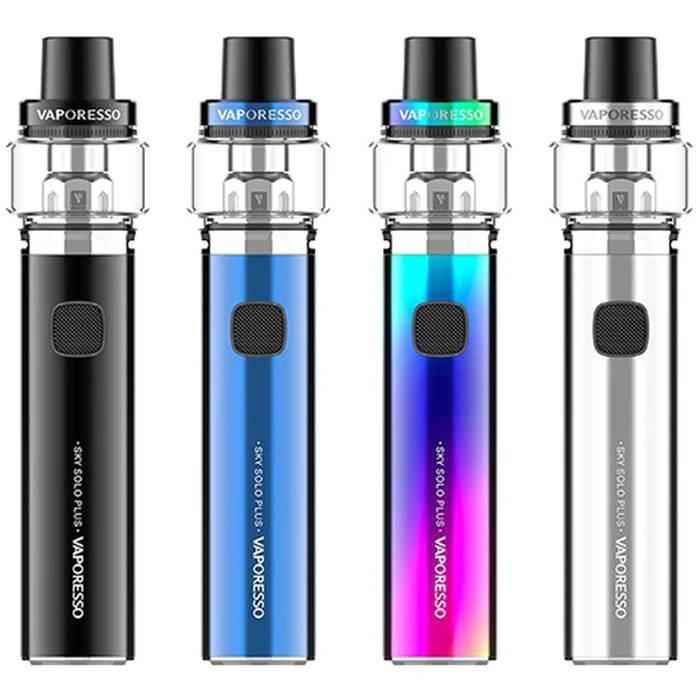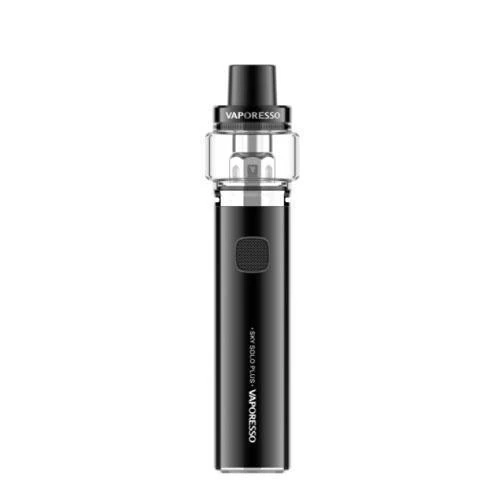 Compact, powerful and affordable are the words to describe it. The Sky Solo Plus is a pen-style vaping system with advanced functionality and modern aesthetics. Constructed with high-quality stainless steel; available in 4 colors. Utilizes the ONMI Board Mini chipset to ensure excellent performance. Powered by an internal 3000mAh battery so it can support one day run.
The Sky Solo Plus comes as a single kit, with tank and mod combined. It is compatible with the GT coils, and 2x GT Mesh coils are included. The Vaporesso GT Mesh Coils maximize heating performance, ensuring dense and flavorful clouds. Top-fill design with 2.0mL E-Juice capacity brings you extreme convenient vaping experience.
---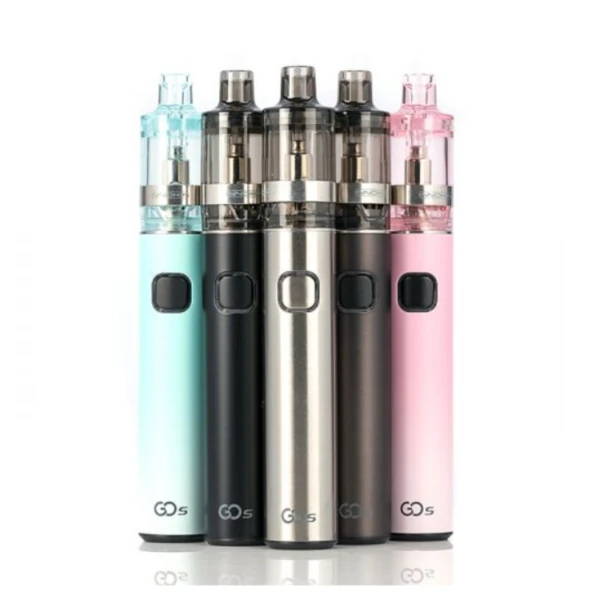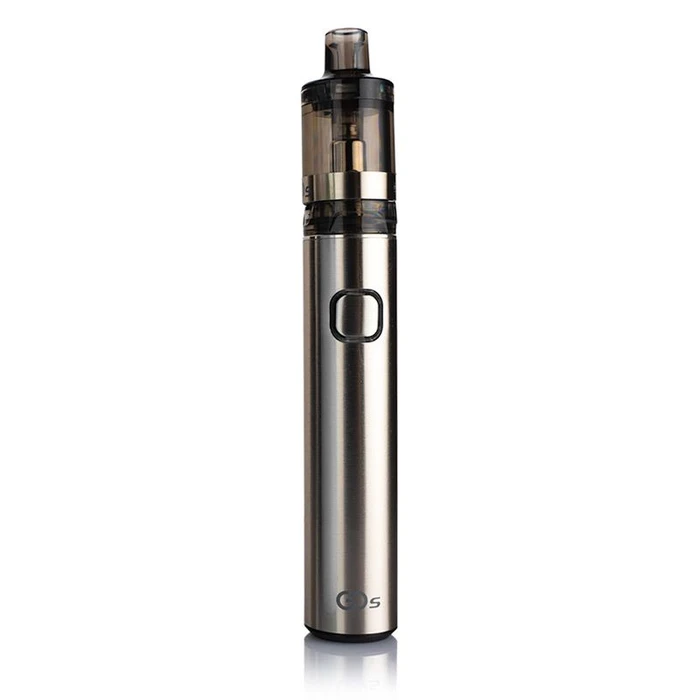 The Go S Pen Kit is powered by a built-in 1500mAh battery and operated by a single button. The Go S 2ml Tank has 1.6 ohm resistance coil and can be filled using the sliding top-fill mechanism. This kit works best with classic High PG, 50/50 or nicotine salts for MTL vape experience. Let's put it in another way, Go S Pen Kit will give you ultimate "smoking" feeling when you vape with certain nicotine strength e-liquid, if you want to quit smoking, this is a good alternative.
---
Aspire PockeX Starter Kit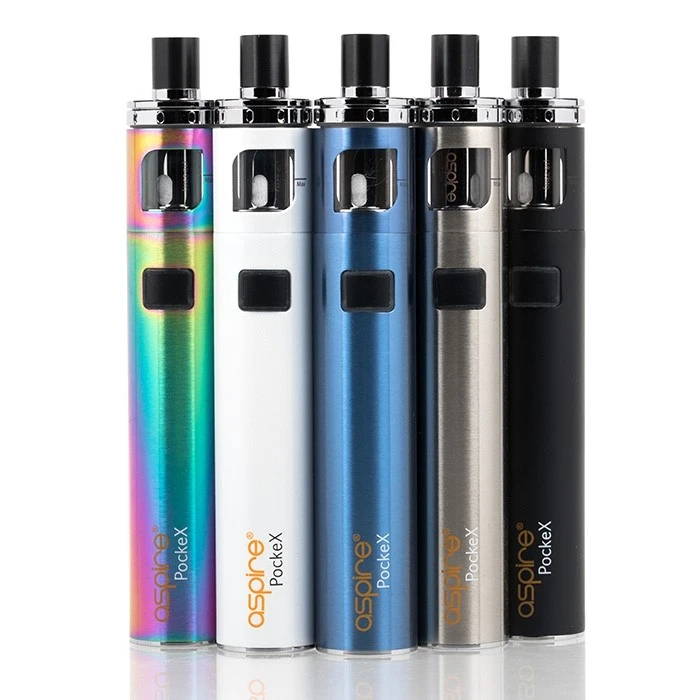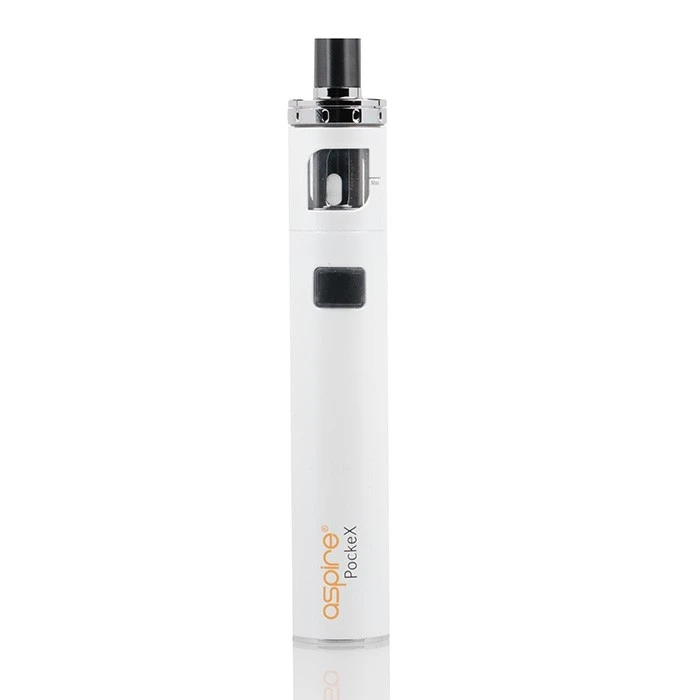 Aspire PockeX is the ultimate pocket All-in-One (AIO) device. Packed with a 0.6Ω stainless steel U-Tech coil, the PockeX is a sub-ohm device. The PockeX has a wider drip-tip and larger top-airflow allowing for increased vapor production. Its discrete size and low-profile sub-ohm vapor production makes the PockeX your must-have vape while indoors or on-the-go. Unlike Innokin Go S Pen Kit, Aspire PockeX is for vapour epigone and works best with high VG, non-nicotine or low nicotine strength e-liquids. If you like the mass cloud puffing from your mouth blocking the sun, you won't miss it.
---
The Vype ePen 3 is a surprisingly light starter kit only 39g and powered by a built-in, rechargeable 650mAh battery. It creates a low level of vapour for the 1 ohm coil resistance. Designed for use with the Vype prefilled e-liquid pods (available separately), you don't need to fill in the e-liquid, it's very user-friendly. It's affordable just spend£9.99 and you can own it.
---
MOTI PIIN Disposable Pod Kit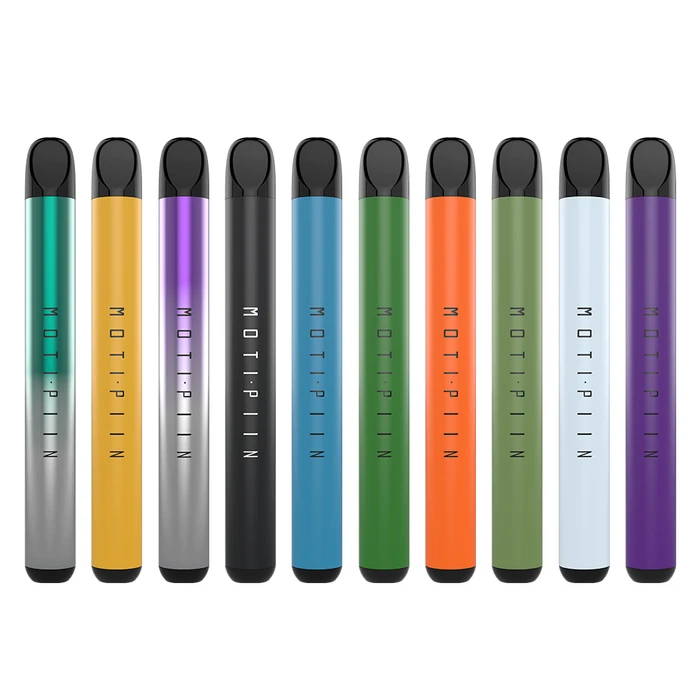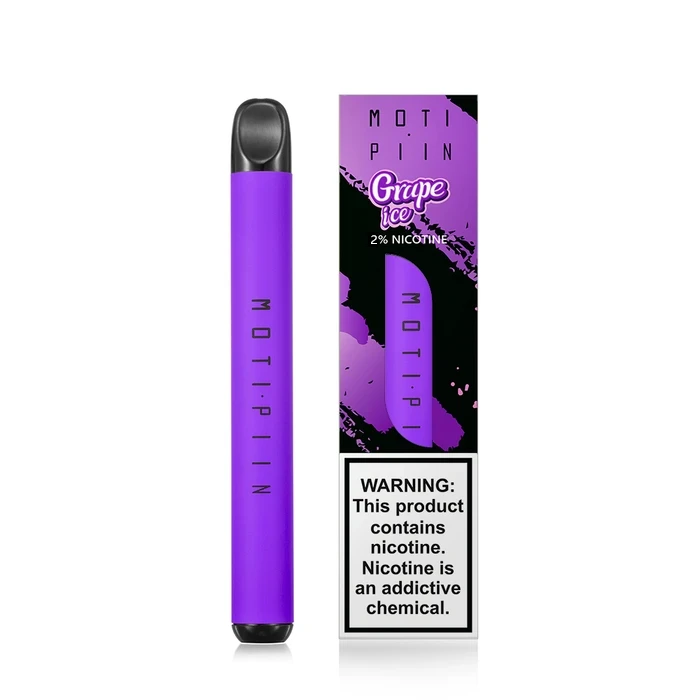 The MOTI Disposable Pod Kit is customized for people who first vape, especially for smoker who is looking for smoke alternatives. It's a pre-filled nicotine salt disposable vape device with 1.6ml e-liquid, featuring a draw-activated firing mechanism, 20mg nicotine salt strength, and a small discreet profile that fits within the palm of the hand. The MOTI Disposable Pod Device is perfect for those on-the-go as it can be thrown away after it is finished. Requiring no filling, charging, or maintenance, this disposable pod vape is ready to go at a moment's notice and can provide the flavor and nicotine that the taste buds so desperately want. 10 unique flavors left you to choose, click the button to learn more!
---