If you are considering picking a pod mod vape kit, it is more likely to think of Voopoo, which is a standout international vape brand specializing in technology innovation and investment as well as provides you with more all-around e-cigarettes for unparalleled vape experiences.
There are two terrific pod mod kits for you to choose from: Drag S and Drag X. But which one is more worth buying? Keep visiting this page, we are going to show you the differences between these two vape devices, giving you a good helper to choose the right vape gear for perfect vaping enjoyment.
---
Appearance and Basic Information

Distinctive Features and Functions

Outstanding Pods

Coils and Performance

Battery and Charging
---
Appearance and Basic Information
As seen from the appearance of Drag S and Drag X, both of them are built with zinc alloy and leather, offering a nice grip and making it an exceptional feature for the Drag series.
For the basic operation when vaping, there is both a big firing button that catches your attention as well as a clear LED screen for you to navigate. Most importantly, you can still see the data in the direct sunlight, which resolves an annoying problem for vapers.
If there is a must to say the difference between the design of Drag S and X, the only difference should fall on the battery housing, the Drag X need external space for a 18650 battery, while Drags adopts an internal battery.
Material: Zinc Alloy & Leather Construction
Chip setting: GENE.TT Chipset
Battery: Drag S: 2500mAh Built-In Battery / Drag X: External Single 18650
Power Output: Drag S: 60W Max Output / Drag X: 80W Max Output
Pod Capacity: 5ml
Coil type: PnP Coil Family
Airflow Adjustment: Yes
Charging: Type-C
Size: Drag S: 87mm x 33mm x 28mm / Drag X: 95mm x 32.5 x 28mm
Weight: Drag S:149 / Drag X: 166
1 x Drag S/X Device
1 x 2ml PNP-X Pod Tank
2 x PnP Coil (Drag S: 0.2ohm & 0.3ohm / Drag X: 0.15ohm & 0.3ohm)
1 x Type-C Cable
1 x User Manual
Power ON/OFF: Click the power button 5 times.
Change Modes: Click the power button 3 times to change between the 'smart' and 'RBA' modes. The Drag S also lets you switch between inhale and button-activated firing.
Lock/Unlock the device: Hold the up adjustment button and fire button.
Clear the puff counter: Hold the bottom adjustment button and fire button.
---
Distinctive Features and Functions
Drag S and X are pod-style AIOs with a GENE-TT chipset, which is one of the impressive features that stand out from many other vape kits. Thanks to the GENE-TT chipset, you can choose different modes when using, among which the SMART mode can automate the coil and wattage. And you don't need to worry about risky issues since there are multiple safety protections created by the GENE-TT chipset.
In addition to that, it brings the functions of score ranking and puff counting. For the new cloud chasers, the score ranking is a substantial feature to record the finest vapour production. The puff counter is a big plus to many, as it supports tracking the puff numbers that take over the last 14 days.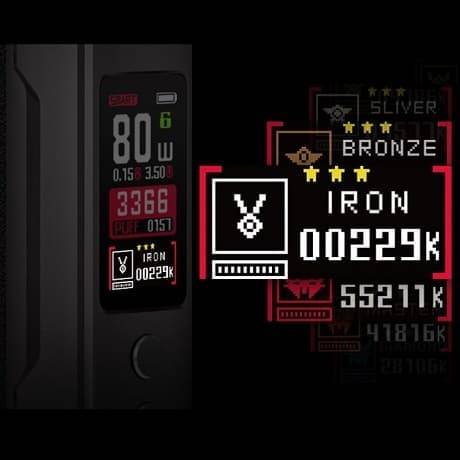 ---
When it comes to their pods, there are still not too many distinctions existing. But Drag S and Drag X utilize PnP pods, a high hybrid of the essence of tanks and pods. Easy and convenient, the PnP pods allow you to fill the e-liquid and swap out the coil from the bottom. PnP pods are TPD compliant since they come in a 2ml capacity.
On top of that, the PnP pods are designed with a 510 connector, giving you the possibility of pairing them with other VooPoo vape kits. The round drip tip is ideal for inhaling the air to produce massive clouds of vapour.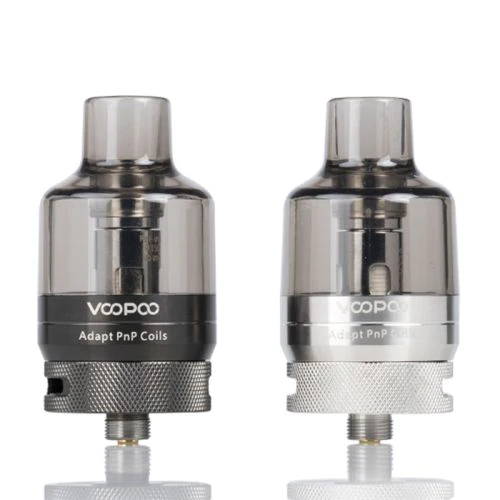 ---
Open the package of those two vape modes, you can see that there is both a 0.3ohm coil in the box, the Drag X includes an extra 0.15ohm coil and Drag S has a replaceable 0.2ohm coil. All coils are sub-ohm coils in a mesh form that can faster heat the e-liquid and deliver tremendous clouds of vapour.
The lower resistance of the coil you use, the more vapour you will get, so the 0.15ohm coil of Drag X is the most potential one for the biggest cloud chasing. If you need to replace a coil, both Drag devices are compatible with VooPoo's PnP coils, including RBA.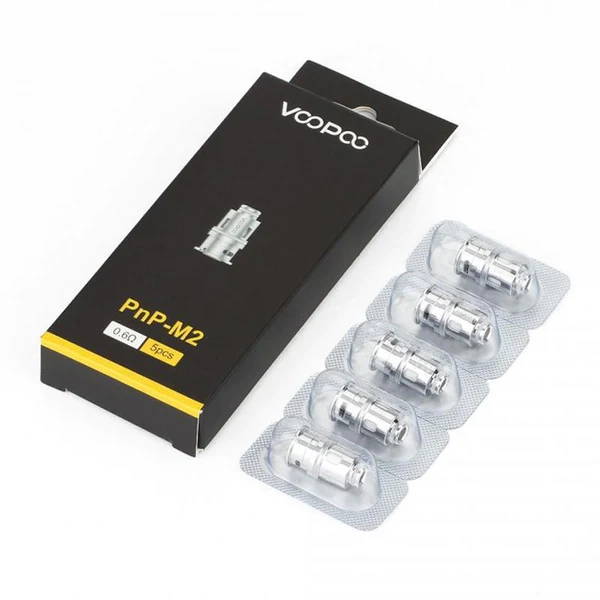 ---
By knowing the battery capacity of each, you can easily distinguish between Drag X and Drag S. The Drag S use a 2500mAh built-in battery, while Drag X is powered by an external 18650 battery. It is owing to the higher wattage of 80W posed by Drag X, and Drag S features a 60W max power output. Thus, Drag X requires a longer charging time than S.
---
Drag S and Drag X have many things in common. Both of them are constructed with aesthetic designs and functionality of many excellent settings, which can help you achieve a stunning vaping experience. They deserve your try. If you prefer a more compact and discreet vape, you can add Drag S to your shopping cart; if you love a more powerful device to produce robust clouds of vapour, the Drag X is the best option for you.
---