The shortfill e-liquid of Moments range is the first range of e-liquids to be launched in over 2 years by Dinner Lady. All 5 of the flavours in the Moments range have been well-selected based on the best-selling flavours discovered in vape markets around the globe. Each flavour has been improved with brand new formula by Dinner Lady to create a rich aromatic vapour that is exclusive to Dinner Lady. Available for the first time from Dinner Lady, each flavour hatches a gap in current e-liquid offer to provide the vaper with a comprehensive range to broaden consumer appeal. 5 flavours in the Moments range occupy the best market position being produced from high-quality ingredients and formulation. Now let's see what can we expect from the shortfill e-liquids of the Dinner Lady Moments range.
---
Supplied in 60ml bottle.

50ml of 0mg e-Liquid.

Space for 1 x 10ml Nic shot.

70% VG / 30% PG.

Works best with subohm mod vape kits at high w

TPD compliant

Childproof cap

Tamper evident seal
Each bottle of Dinner Lady Moments Shortfill contains 50ml e-liquid which is mixed in a high VG formulation for big cloud and more detailed flavour profile production, 30:70 e-liquids are best for sub ohm mod vape kits and popular among the cloud chasers. It is packed in a 60ml bottle, Shortfills are nicotine-free and allow vapers to add a 10ml nic shot to make a nicotine-added e-liquid.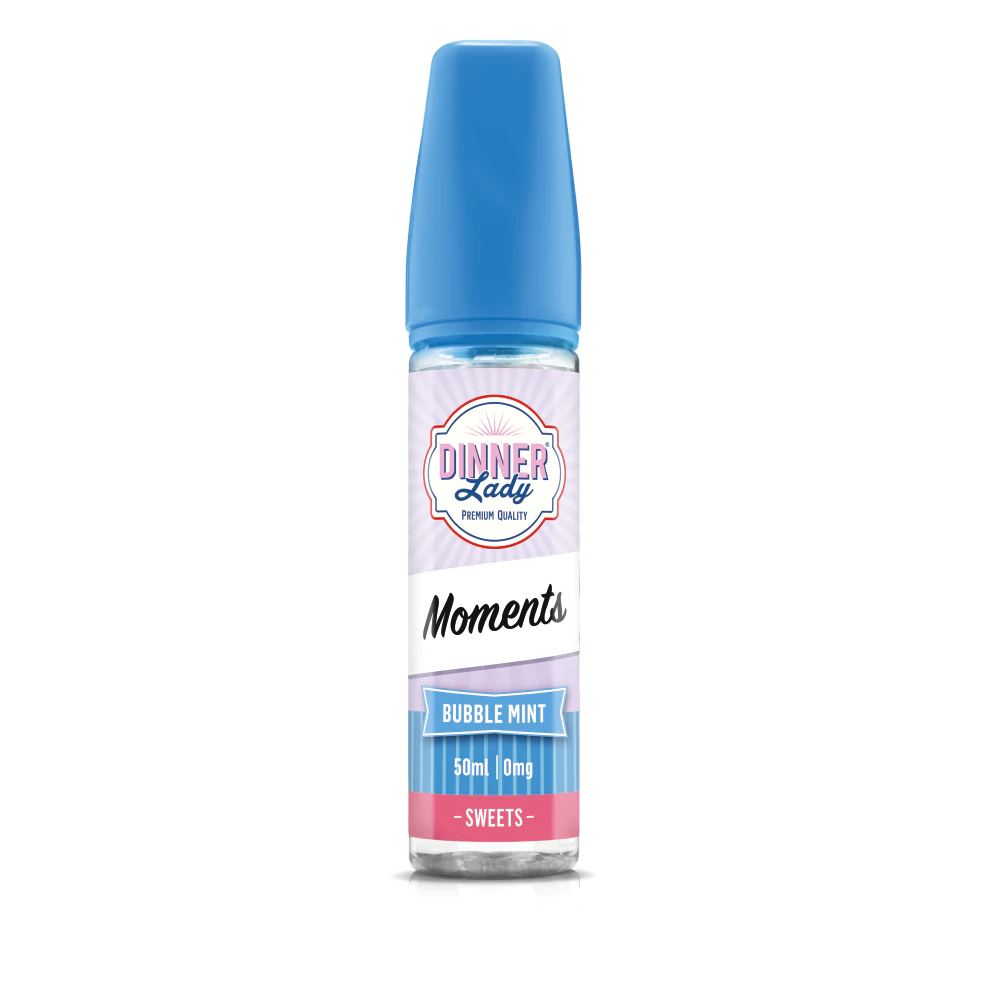 Dinner Lady describes: "Dinner Lady's Bubble Mint combines classic sweet bubble-gum and a fresh burst of natural mint. Love a "pop" of nostalgia? Then this lip-smacking juicy flavour is for you."
I say: "Bubble Mint tastes much like a slightly sweet Doublemint gum, but it offers a more intense minty and cooling sensation. I assume this is a Spearmint-based flavour that's tasted more refreshing and cooling by the company of the icy cold chill. Nevertheless, it must be a summertime refresher, the more I vaped this flavour, the more I loved it because this is really an excellent helper that relieves summer heat rather quick.
---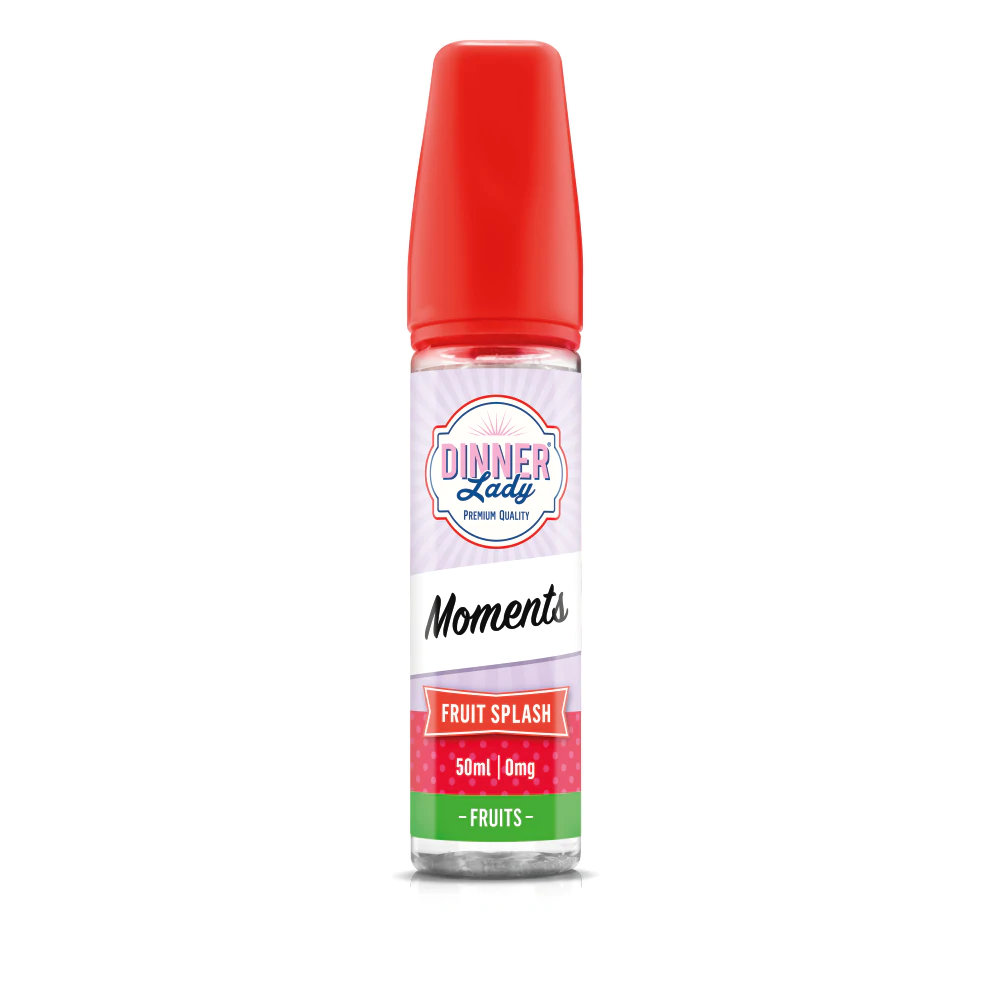 Dinner Lady describes: "Dinner Lady's Fruit Splash combines a mixed medley of summer fruits; mainly vocalised by notes of currants, mixed berries, and citric notes. "
I say: "Fruit Splash, as the name implies, it is a fruit party e-liquid. But it mainly produces a refreshing sour and slightly sweet citric taste. The sour and sweet notes are balanced perfectly with different berries and fruits, every inhale and exhale is full of fruity and citric aroma, it is definitely worth trying."
---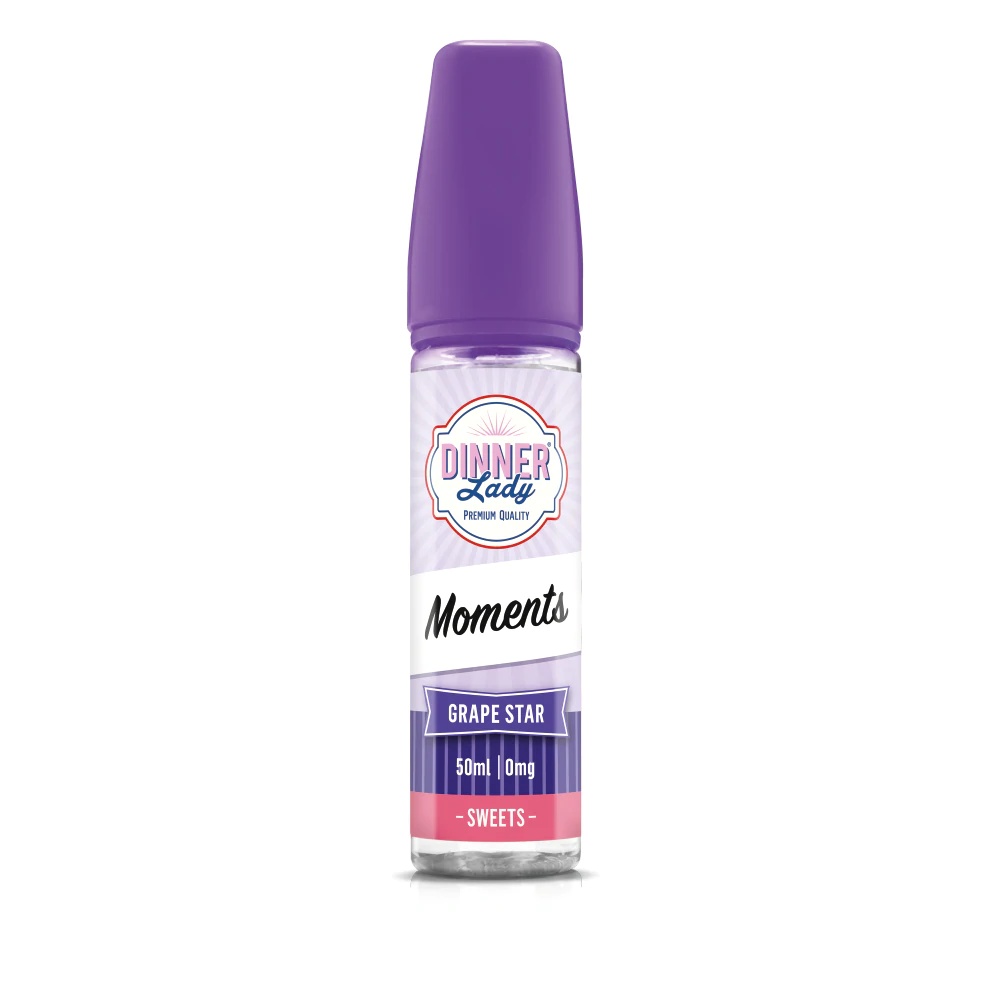 Dinner Lady describes: "Grape Star is part of our new Moments range. The profile combines fruity red and black grapes, with an added kick of aniseed koolada which delivers an icy, consistent, and completely unique taste."
I say: " Grape Star is a nice blend of fruity red grapes and black grapes, complemented perfect by aniseed. During inhale, a sour taste and the aniseed flavour catch the throat, and then the sweetness of the black Grape hits just the place. Moreover, the aniseed koolada brings much joy of a cooling and refreshing icy exhale, and Dinner Lady controlled the icy throat hit very well, it is not too intense to inhale but offers a rather satisfying and cooling throat hit. It is an abundant e-liquid that's well-mixed with coolada, aniseed, sweetness, tart and sour."
---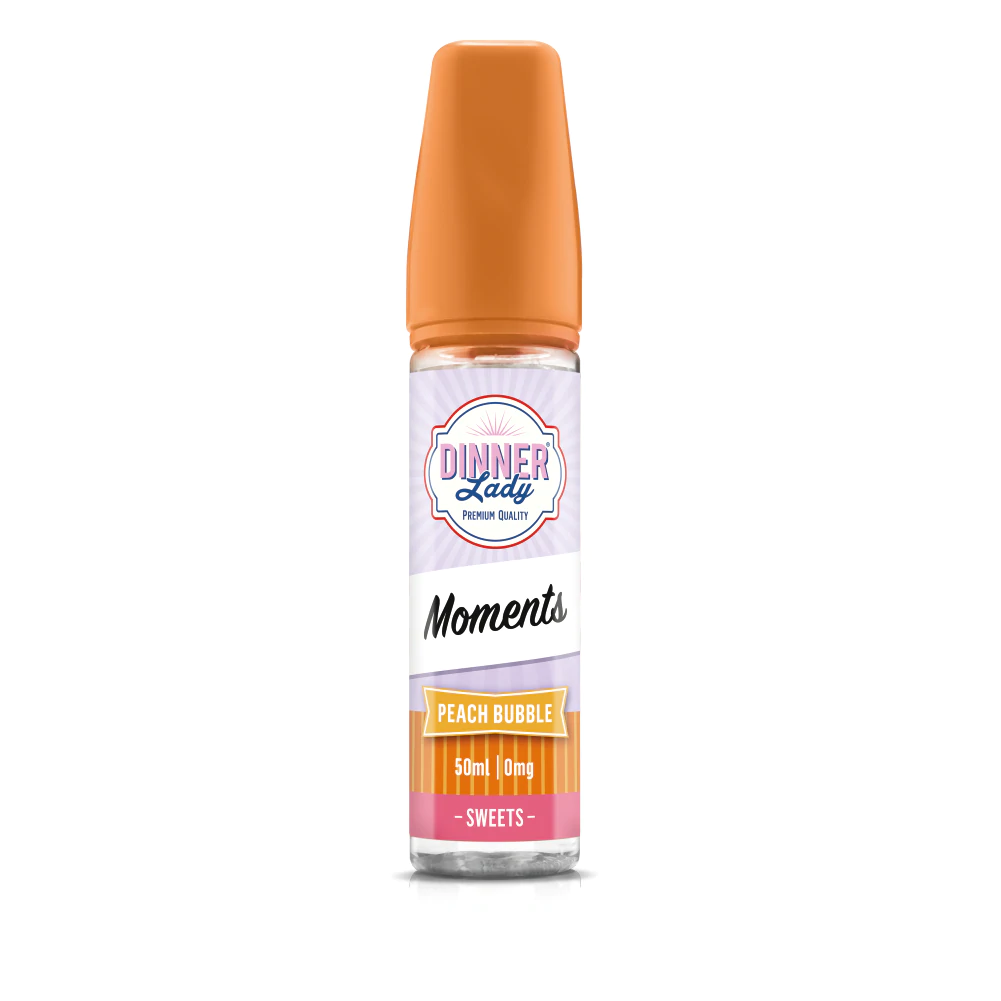 Dinner Lady describes: "Dinner Lady's Peach Bubble combines ripe peaches fused with a taste of sweet bubble gum, to provide vapers with a unique flavour to remember. "
I say: " It is a sweet and juicy ripe peach flavour, ripe peach flavour profile takes the center stage and there is a sweet tart flavour lingering on your taste buds when the vapour goes through your mouth. A sugary sweetness can be tasted when I exhale the vapour, and I think that is bubble gum profile. In one word, Peach Bubble is a succulent and peach-fragrant e-liquid, and it is well complemented with a sweet bubble gum taste.
---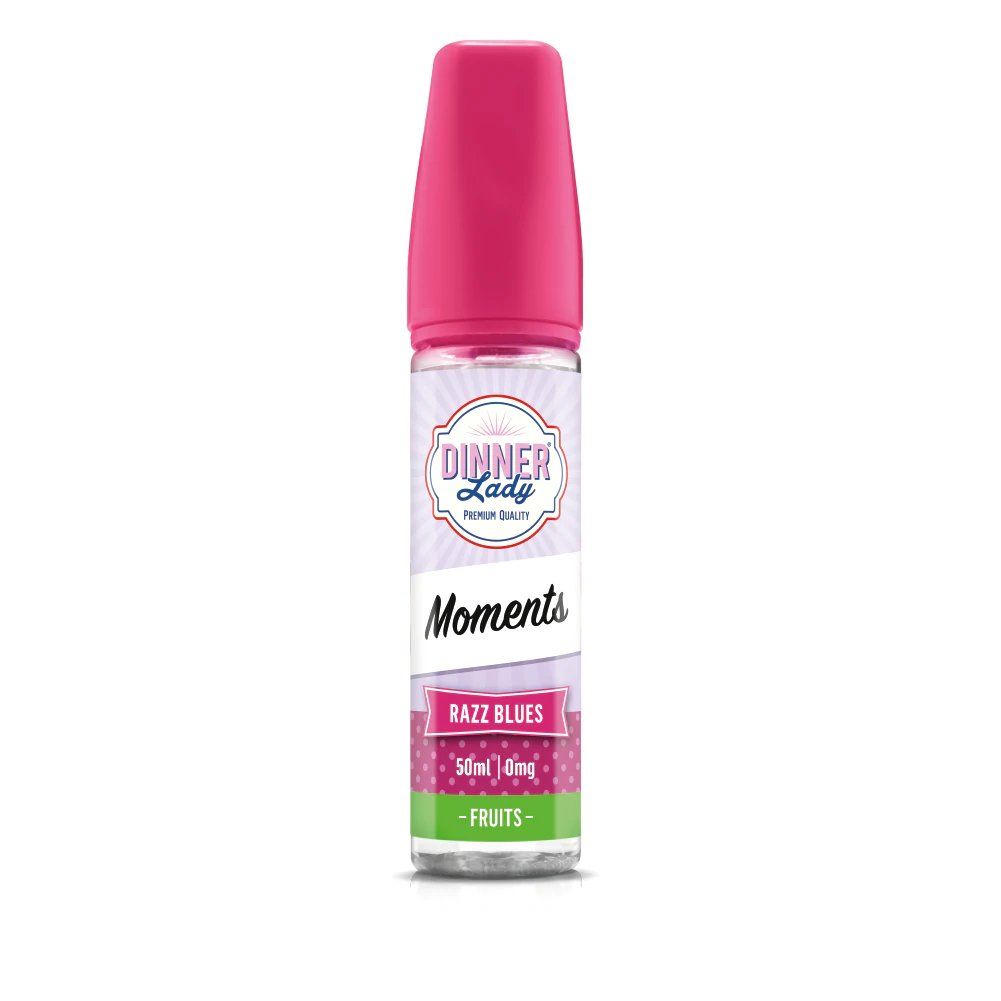 Dinner Lady describes: "Dinner Lady's Razz Blues combines bursts of mixed blueberries and ripened raspberries, to create what we would call a 'perfect berry vape' flavour. "
I say: " In my opinion, Razz Blues is a flavour profile of candy rather than a flavour profile of fruit because the sweetness is too much. The bursts of mixed blueberry and ripe raspberries are more likely synthetic candies and sweets, however, it is still nice to vape. I can feel a mild sourness on the inhale, which surely decreases the sweetness to some extent. If you are a candy lover, you won't want to miss this flavour.
Attention, please! You can enjoy 15% off on purchasing e-liquids on NewVaping by entering the code JUICE15, and you can find more discount codes on wethrift for NewVaping products.
---