Heat not burn smoking is no longer a new concept to us and actually many manufacturers on the market have launched their own competitive heat not burn - heated tobacco products. In the sense of use and taste, the heated tobacco product is a more intuitive smoking cigarette alternative than any other NRTs(nicotine replacement therapy). And today, let's look at the heated tobacco product - IQOS Duo 3 Starter Kit.
---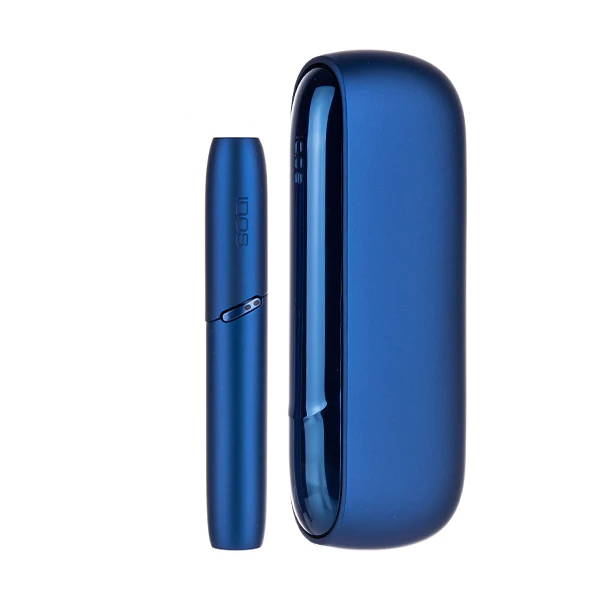 Just like an Airpods kit, the IQOS 3 DUO device is placed and can be charged in the IQOS 3 DUO pocket charger. The whole kit looks like a usual wireless Bluetooth earphone case, however, the case is not housed with a pair of earphones but a heat-not-burn IQOS 3 DUO device. The IQOS Duo 3 Starter Kit offers a rather simple and exquisite design with a sleek shape and compact body which is pocket-friendly and convenient for daily carry. The IQOS 3 DUO device is much similar to the shape of a traditional cigarette and there is a notch on the top of the device for the IQOS HEETS insert in.
---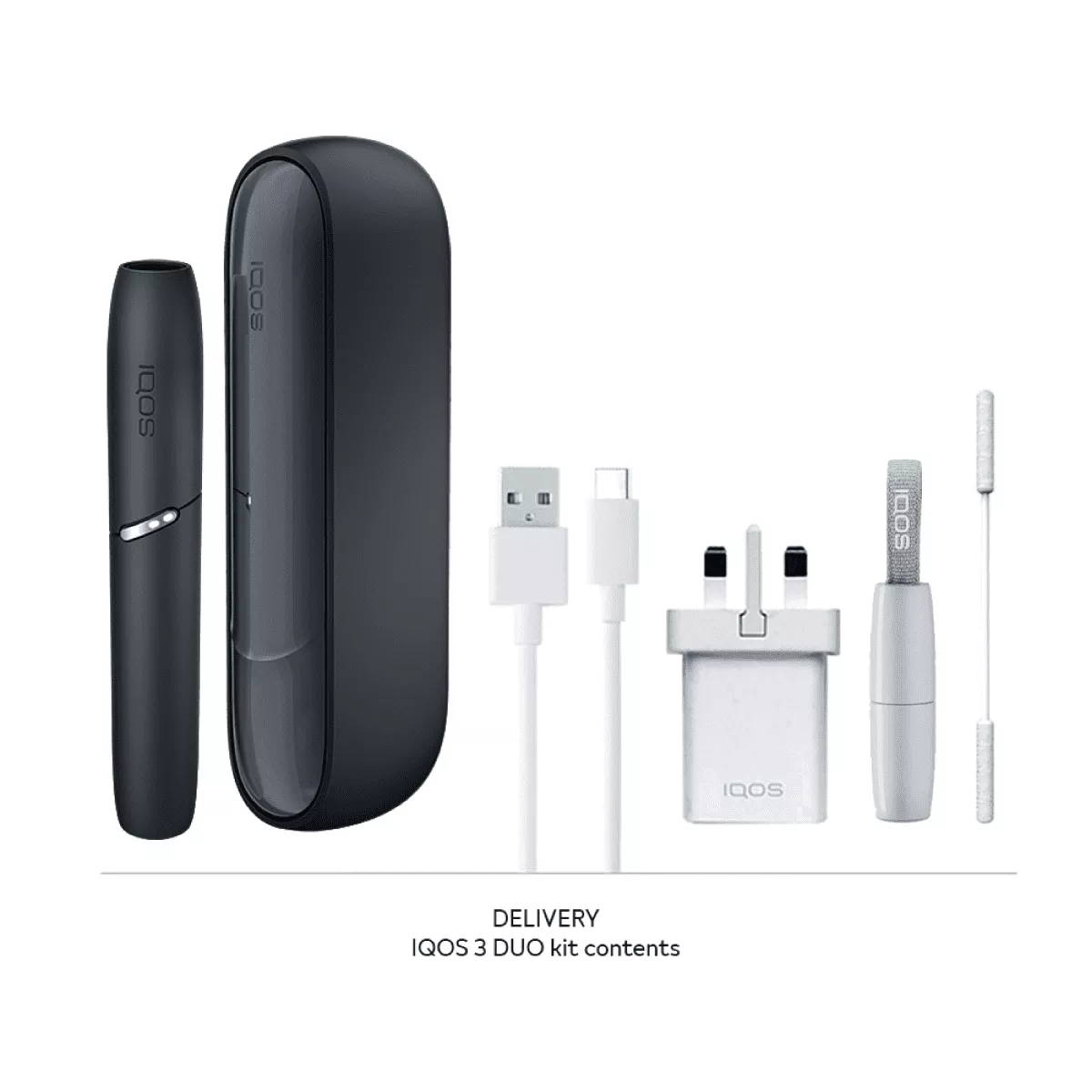 1 x IQOS 3 DUO pocket charger

1 x IQOS 3 DUO holder

1 x IQOS cleaner set

1 x USB cable

1 x AC power adaptor
---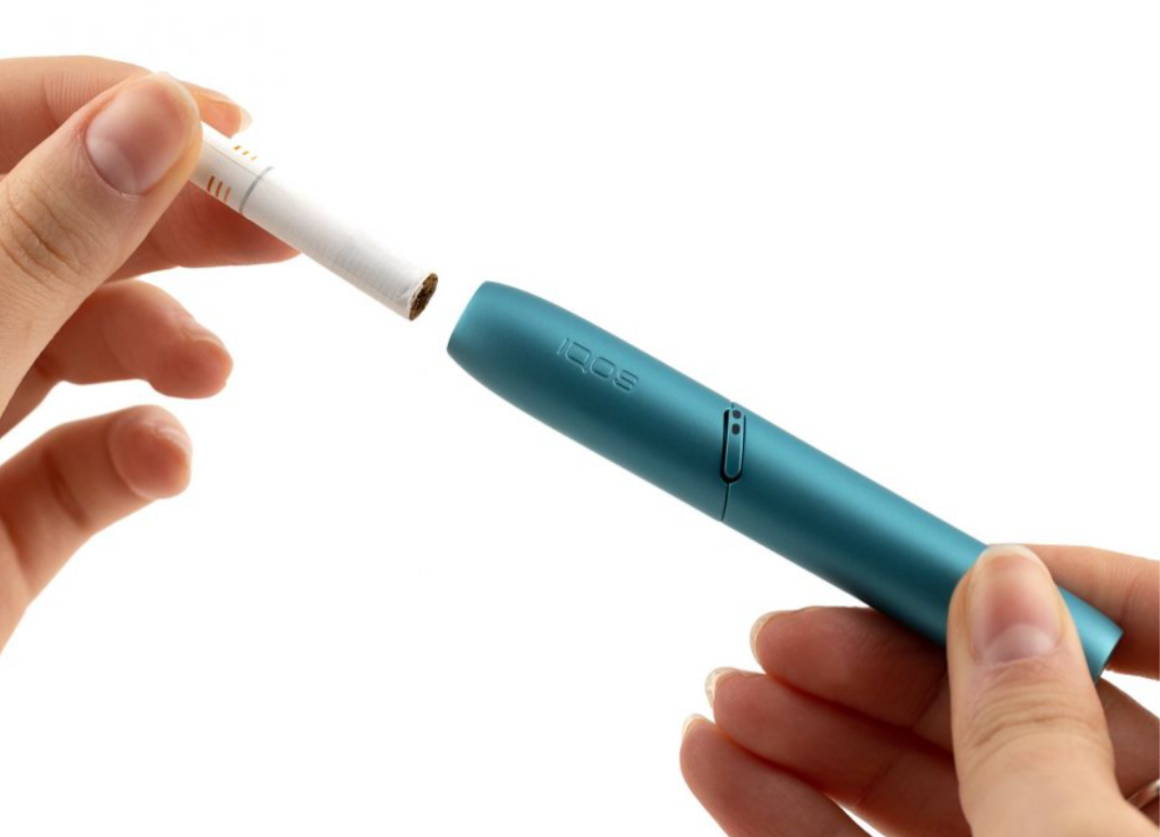 Beginner-friendly

No smoke, ash, annoying odour, or second-hand smoke

Handy pocket charger

Heatnot burn tobacco system

Use real tobacco IQOS HEETS sticks

Cigarette-style Filter

Weight: 121 g

Charger Dimensions: 115 x 46 x 23 mm

Device Dimensions: Dia: 14 mm x Height: 93 mm

Built-in and large battery capacity of 2900mAh pocket-friendly charger

Battery Life (Holder): 2 sticks of HEETS

Battery Life (Charger): Roughly 20 sticks of HEETS

USB Type-C Charging

4 colours available
The IQOS 3 Duo tries to keep things as simple as possible for beginners to get started on quitting smoking for a less harmful lifestyle. The IQOS 3 DUO can perfectly replicate the taste and overall sensation of smoking a cigarette with IQOS Heets sticks which are used to heat tobacco at a specific temperature to avoid burning. Therefore, that's the key of heat but not burn technology.
As a result, the IQOS 3 DUO kit produces no smoke, tar, ash, or annoying odour, and you can still enjoy the taste and sense of real tobacco. All you need to do is to put the Heets stick in the device and get started!
Since the IQOS 3 DUO kit is the newest IQOS product in the market, it's not strange that it's equipped with a variety of innovations and features that make it the brand's best and most popular device yet. Due to the addition of a pocket-friendly charger, users can smoke up to 2 consecutive Heets sticks without being recharged, making it perfect for long and consistent use. What's more, a fully charged pocket-friendly charger is capable of consuming roughly 20 Heets sticks which are about the consumption of a pack of tobacco cigarettes. And the USB-C fast charging can fully power the IQOS 3 DUO charger box in under 2 hours.
---
IQOS Duo 3 Starter Kit is a tobacco heating device that uses Heets sticks. Heets sticks are heated tobacco that contains real tobacco leaves and are only intended for use with IQOS tobacco heating devices. HEETS are unlike traditional cigarettes, you make it work by heating the tobacco in the stick rather than burning it. The IQOS device has an edgy technology that allows HEETS stick for fast and thorough heating, bringing tar-free and ash-free tobacco vapour. To be more specific, the IQOS doesn't burn tobacco to 800˚C like a traditional cigarette, instead, it heats the stick to around 350˚C, which means some of the most hazardous, carcinogenic, and dangerous byproducts like tar, carbon monoxide, and annoying odour are massively reduced if not eradicated.
As heated tobacco rapidly gains popularity and awareness in the UK, IQOS is at the frontline of this innovative technology by offering premium smoking alternatives that deliver an authentic smoking sensation and efficient nicotine satisfaction.
For now there are 7 flavours available in our vape shop including Mauve(menthol and fruit), Russet(rich and malty), Sienna Caps(intense and full-bodied), Sienna, Teak, Turquoise, and Yellow.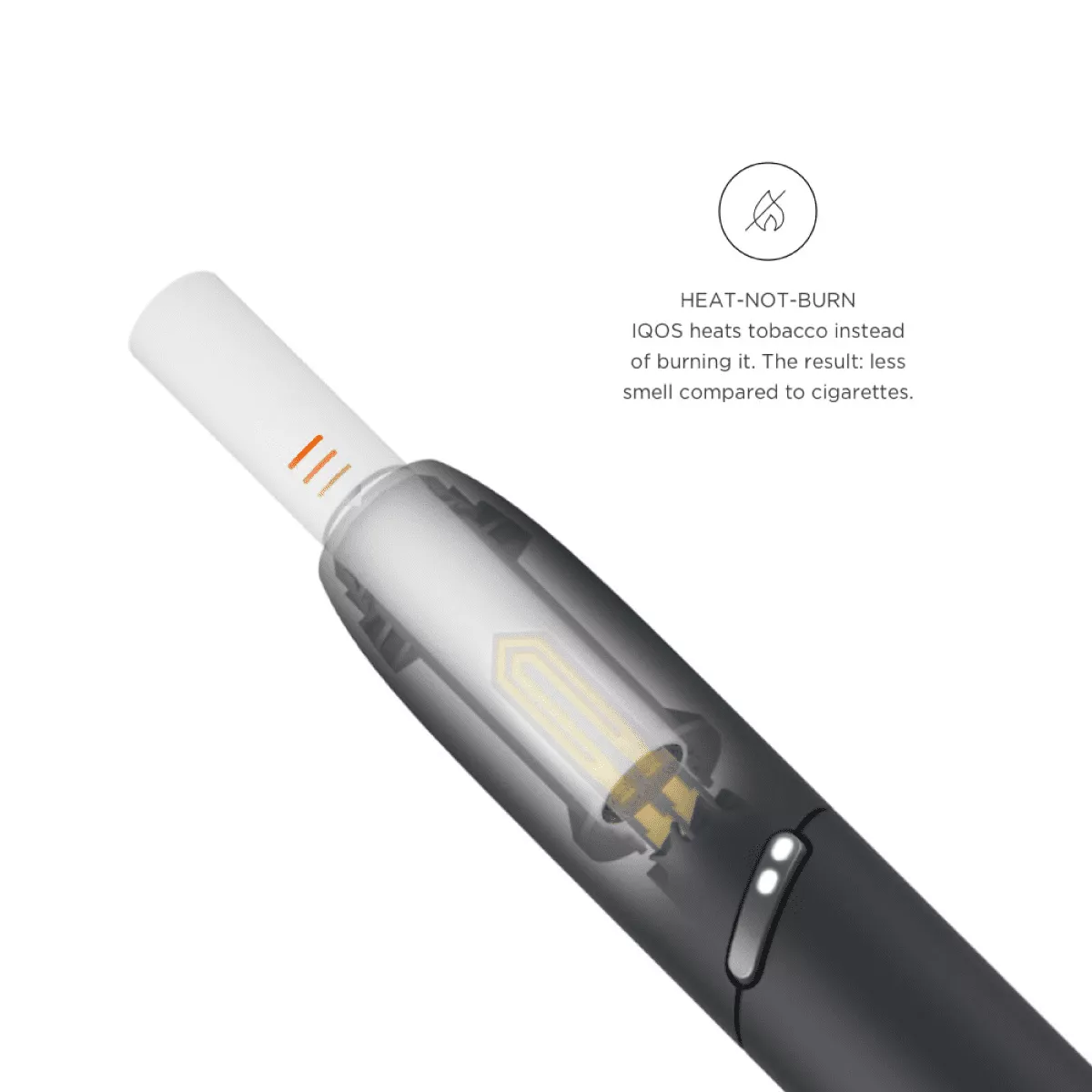 ---
+Replicates the taste and sensation of smoking
+Uses real tobacco
+Discreet design
+Cheaper and less harmful than traditional cigarettes
-Requires regular cleaning
-More expensive to run than e-liquid vapes
---
Apparently, this heat but not burn IQOS Duo 3 Starter Kit aims at smokers who prefer an exact sensation and taste as smoking to an e-liquid vaporizer. Compared to burnt tobacco, heated tobacco can bring less harm to your body, and no ash, tar, or carbon monoxide, as well. If you are a heavy smoker who doesn't like artificial sweeteners and sugary fragrances and wants to experience a much similar experience to smoking, then the IQOS Duo 3 Starter Kit is for you!
---