Public Health England, which is commonly known as PHE, has just released their latest report on vaping. The report shows that there are some frightening vaping stories published by the United Kingdom media,which has had a powerful influence on people who smoke. It means that it creates false fears preventing smokers from using e-cigarettes to quit.
The Main Viewpoints from the Vape Report
The vape report also states that if the Government is thinking of banning the flavours, the result will be disastrous, and it also warns against the legislations that see banning to be a great option.
This will be the sixth PHE study conducted about e-cigarettes which also confirms that the United Kingdom has to be vigilant, most especially, about young and under-age people buying e-cigarettes. Indeed, there is a very low percentage of under-age smokers (from 11-year-old and above, just 1%).
The updated evidence summary of 2020 vaping in England has been designed so that people in the health care and also politicians will be able to use it to set some possible legislations in the future as well as policies.
We will be expecting updated e-cig guidelines by the Government of the United Kingdom next year, in May 2021.
In the vape report, PHE claims that it is going to form a true basis of 'comprehensive e-cig safety review' in the future.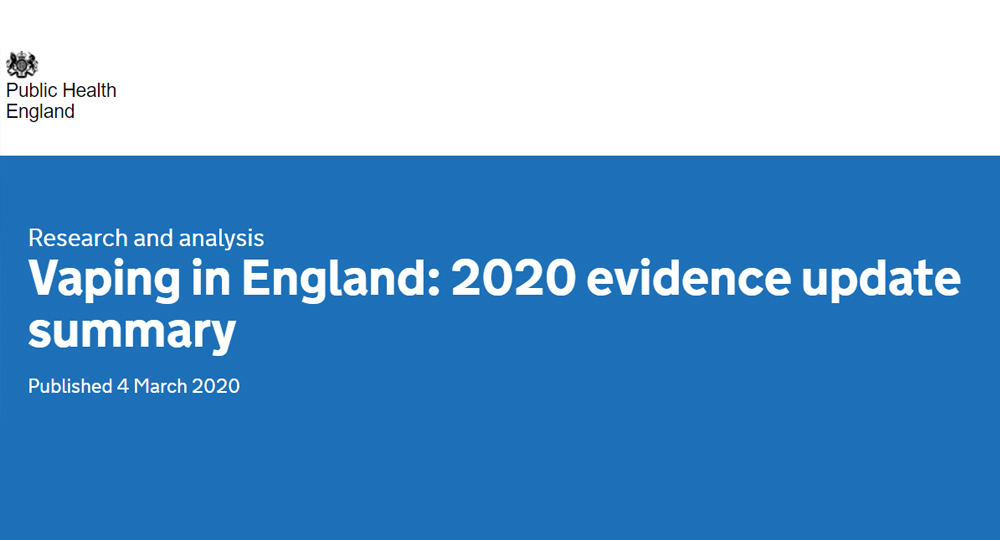 Vital Findings from the Vape Report
What's more, the vape report show us their vital findings.
1. Recent Developments
The report focuses on the current EVALI outbreak in the United States of America, and it also states that there has not yet been any sure proof in the United Kingdom about any relations between vapes and sicknesses/deaths:
There has not been any case of such lung disease in England even though the MHRA has received reports about four deaths via the YCS (Yellow Card Scheme), whereby they suspected vaping to be the implication.
Nevertheless, there is no establishment yet pertaining to the connection with vaping products that contain nicotine.
The continuous increase of deaths and injuries in the lungs in the United States is not capable of being attributed to the nicotine-containing vapes that are being sold currently in England.
But, assessment is still needed on all the suspected deaths or unfavourable reactions that occur.
2. Young People
In the year 2009, the number of young ones below 18 years who smoke, reduced to half, and since then, it has continued to reduce.
Here is what PHE has to say about youngsters and vaping:
The current widespread of vaping among youngsters in England still remains steady. A recent estimate shows that in the year 2018, there is only 6% of young ones from the age of 11 down to 15, and in 2019, just 5% of ages 11 down to 18. Children that are older than that age have more possibility of vaping. A recent estimation shows the difference between the 11-year-olds and the 15-year-olds using vapes in 2018 (11-year old: 1%, 15-year old: 11%). Currently, close to 1% of youngsters that do not smoke are now vaping. There is no survey that has given a report on the increase in the prevalence of vaping.
3. Adults
In the UK, it appeared that the percentage of smokers making the switch has become slow, while the number of people who use vaping products regularly has stopped increasing.
In the year 2018, just 1% of smokers switching to Vaping was added to 12%, making it 13%. It is very common to see smokers and ex-smokers making use of vaping products, and it is estimated that close to 1% of non-smokers are currently using vapes.
For the past ten years now, there has been a reduction in the number of adults who smoke. Communities that are very poor have a lot of people that are vaping. For many adults, they make use of vapes to enable them to quit smoking and PHE has said that e-cigs are very effective in helping people quit smoking.
4. Pregnant Women
The researchers also reviewed the available literature on vaping among pregnant women and found that more research is needed to understand the prevalence, safety and effectiveness of using e-cigarettes in pregnancy. In the meantime, health professionals should use the currently available advice on using e-cigarettes during pregnancy.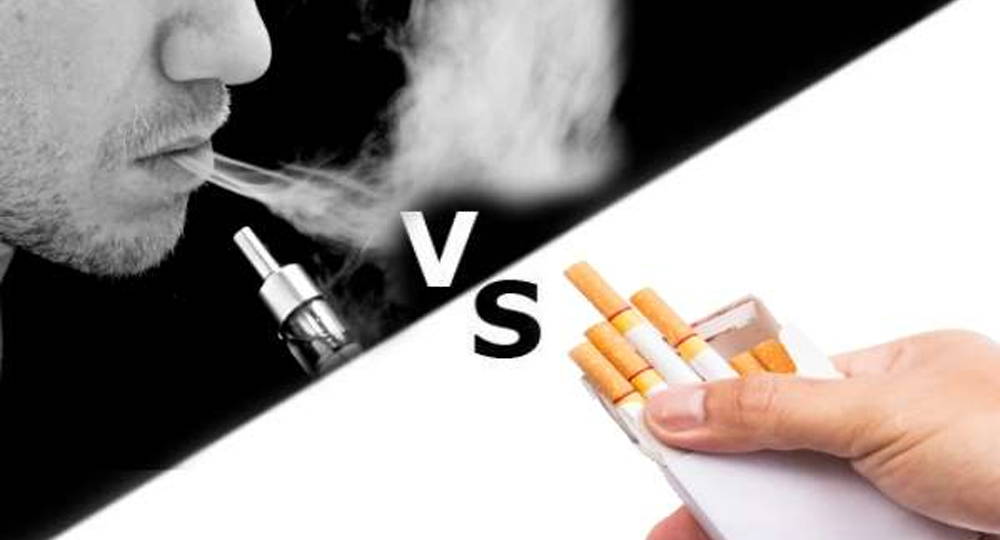 Summary of the Vape Report
All in all, quote what George Butterworth, Cancer Research UK's Senior Policy Manager, stated: " E-cigarettes are a relatively new product, they aren't risk-free, and we don't yet know their long-term impact. So we strongly discourage non-smokers from using them. But research so far shows that vaping is less harmful than smoking tobacco and can help people to stop smoking. This report gives further reassurance to smokers about the relative harms of e-cigarettes compared to smoking tobacco and also shows the UK is not seeing a rapid uptake in vaping among non-smokers and children, which is good news."